Goodbye NAFTA, hello USMCA
Goodbye NAFTA, hello USMCA
Ag industry offers praise for new North American free trade pact, which tackles Canada's dairy program and removes discriminatory grain grading standards.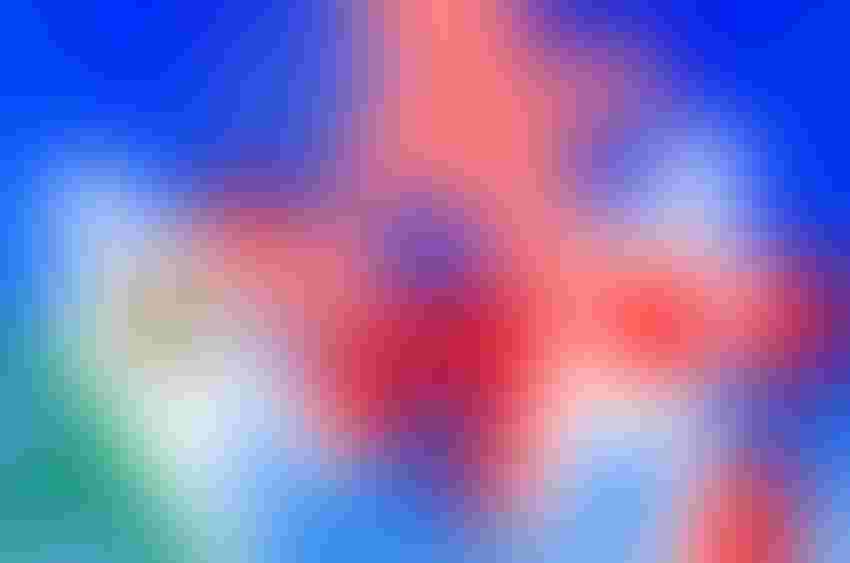 Marc Bruxelle/iStock/Thinkstock
Late Sunday night, the U.S., Canada and Mexico reached an agreement in principle on the North American Free Trade Agreement (NAFTA), now renamed the U.S.-Mexico-Canada Agreement (USMCA). Agricultural groups offered initial praise for the pact, which will have to be ratified by Congress.
Agriculture Secretary Sonny Perdue said the final text offers many wins for agriculture.
Related: Canada strikes NAFTA deal with U.S.
"We have secured greater access to these vital markets and will maintain and improve the highly productive integrated agricultural relationship we have as nations," Perdue said in a statement. "Notably, as one of the President's top goals, this deal eliminates Canada's unfair 'Class 7' milk pricing scheme, cracks open additional access to U.S. dairy into Canada and imposes new disciplines on Canada's supply management system. The agreement also preserves and expands critical access for U.S. poultry and egg producers and addresses Canada's discriminatory wheat grading process to help U.S. wheat growers along the border become more competitive."
Related: Canada strikes NAFTA deal with U.S.
Here's an overview of what various industry groups see as positives within the preliminary deal reached:
Dairy
The trade agreement reached between the U.S. and Canada includes the elimination of Canada's Class 7 pricing system and creation of some additional market access -- two important objectives of the U.S. dairy sector. The National Milk Producers Federation, (NMPF), the U.S. Dairy Export Council and the International Dairy Foods Assn. all offered initial support for the deal brokered.
Canada has controlled imports strictly for decades to limit the supply of milk in the country. Recently, as milk production in Canada has grown, the government created the Class 7 pricing system to send surplus milk proteins into global markets -- in direct competition with exports from the U.S. and other nations. The new deal offers U.S. milk producers access to about 3.59% of Canada's approximately $16 billion annual domestic dairy market.
While Canada will remain a largely self-contained, protected milk market, "this agreement, when implemented, should give us additional marketing opportunities that will allow us to provide high-quality American dairy products to Canada, which means we've made incremental progress," NMPF president and chief executive officer Jim Mulhern said. "We appreciate that the Trump Administration continually raised the profile of our issues at the negotiating table."
Beef, pork, poultry
The goal for beef and pork producers was to maintain zero-tariff access in the regional pact.
Kevin Kester, a fifth-generation California rancher and president of the National Cattlemen's Beef Assn., said, "This new agreement is great news for American cattle producers and another sign that President [Donald] Trump's overall trade strategy is working. Over the past quarter-century, free and open trade between the United States, Mexico and Canada has been tremendously successful for our producers, and we're pleased that we'll be able to maintain our existing market access while seeing other U.S. producers get a better deal than they've gotten in the past."
The agreement with Canada was a final step in maintaining zero-tariff access for U.S. pork to Mexico and Canada.
Jim Heimerl, National Pork Producers Council president and a pork producer for Johnstown, Ohio, said, "The three-way pact with Mexico and Canada, our largest and fourth-largest export markets, respectively, and the recently signed agreement with Korea represent welcome momentum during what has been a challenging year."
Iowa Pork Producers Assn. president Gregg Hora added, "We thank the Administration for its diligent work to complete trade agreements, including the one signed last week with South Korea. These agreements maintain zero-tariff access to three of U.S. pork's top five markets.
"However, merely ratifying the agreement does not remove the retaliatory tariffs on U.S. pork. We continue to urge the Administration to remove tariffs on Mexican steel and aluminum imports so that country will lift its 20% retaliatory tariff on U.S. -- and Iowa - pork," Hora said.
U.S. pork is currently on three trade retaliation lists, placing 40% of total exports under punitive tariffs.
The National Turkey Federation (NTF) sees the USMCA agreement as an opportunity for a 29% increase in U.S. exports to Canada. 
"Mexico and Canada are key export markets for the U.S. turkey industry. The USMCA will help to ensure that America's turkey growers and processors have fair access to these markets and takes important steps to stabilize the U.S.'s trade relationship with our neighbors," NTF said. "Robust export markets are vital in growing the turkey industry. When given the chance to compete head to head on price and quality, U.S. turkey producers have shown their ability to respond in providing the world with wholesome, delicious turkey products. There are many trade challenges that remain for the turkey industry, but this agreement is a very welcome development. We look forward to working with the Administration to expand opportunities for U.S. turkey exports."
National Chicken Council president Mike Brown and USA Poultry & Egg Export Council president Jim Sumner said in a joint statement: "Canada has always been one of our key export markets. We're most pleased that the new agreement not only assures our continued access but provides for growth in our exports as we move forward. It is a win-win for both the U.S. industry and Canadians, and we are very appreciative of the Administration's efforts during these negotiations."
Grains
Grain commodity groups see the deal as one that will bring stability back to the North American markets.
"No trade agreement has had more impact on our sector than NAFTA, which prompted explosive growth in our export sales to both countries as well as the development of a fully integrated grains and livestock supply chain within North America. Over the past two decades, this agreement has proven beneficial for the producers, agricultural sectors and economies of all three countries," U.S. Grains Council chairman Jim Stitzlein said.
Last year, the U.S. exported $3.2 billion of corn and corn products to Mexico and Canada, supporting 25,000 rural jobs.
Under NAFTA, U.S. soy exports to Canada and Mexico were almost $3 billion in 2017, and U.S. soy exports to Mexico have grown four-fold under the agreement. Mexico is now the second-largest export market for U.S. soybeans and meal. Additionally, roughly $43 billion of agricultural products are exported to Canada and Mexico every year.
American Soybean Assn. president and Iowa soybean grower John Heisdorffer said, "Our soybean harvest this year is large, and we are facing great uncertainty in China, so a modernized NAFTA is timely and beneficial for our farmers and rural communities."
The National Association of Wheat Growers (NAWG) and U.S. Wheat Associates (USW) called for a fix to the Canadian grain grading system, which automatically designates U.S. wheat as the lowest grade simply because it is foreign. This means U.S. farmers producing the highest-quality wheat arbitrarily get less value for their crop.
"Farmers need to understand that nothing has changed yet, but we are pleased to see that [the U.S. Trade Representative] has made progress in resolving this issue, with Canada agreeing to grade imported wheat with the same requirements as Canadian wheat. We will follow the implementation of this commitment closely to ensure U.S. farmers can finally have reciprocal access to the Canadian market," NAWG and USW said in a joint statement.
Other welcomed provisions
The National Grain & Feed Assn. (NGFA) and North American Export Grain Assn. (NAEGA) said in a joint statement they look forward to reviewing and ensuing implementation of the agreement.
"Our industry is encouraged about reports that the final agreement takes steps to modify some existing impediments to agricultural trade, including dairy, and will preserve some form of the trilateral Chapter 19 tariff dispute-settlement mechanism contained in the North American Free Trade Agreement," NGFA president and CEO Randy Gordon and NAEGA president and CEO Gary Martin said.
NGFA and NAEGA also said they were particularly pleased by what they understand to be several efforts to preserve and enhance current trade terms in North America that were agreed to initially between the U.S. and Mexico.
These include: the retention of zero tariffs on agricultural products traded between the U.S. and Mexico; the addition of 21st-century language to enhance information exchange and cooperation on agricultural biotechnology trade-related matters; an agreement to strengthen disciplines for science-based sanitary and phytosanitary (SPS) measures to facilitate trade, and an agreement that grading standards and services on agricultural products, including grains and oilseeds, will operate independently from domestic registration systems for grain and oilseed varieties.
Concerning SPS measures, NGFA and NAEGA said they were particularly pleased by the inclusion of a provision both groups advocated for that would commit the three countries to provide notification of any adverse SPS import issues within five days, versus the seven days that had been agreed to under the Trans-Pacific Partnership trade agreement from which the U.S. withdrew.
Subscribe to Our Newsletters
Feedstuffs is the news source for animal agriculture
You May Also Like
---