Germany discovers first two cases of ASF on pig farms
Germany discovers first two cases of ASF on pig farms
Location far from commercial hog farms but creates hurdle for country's exports.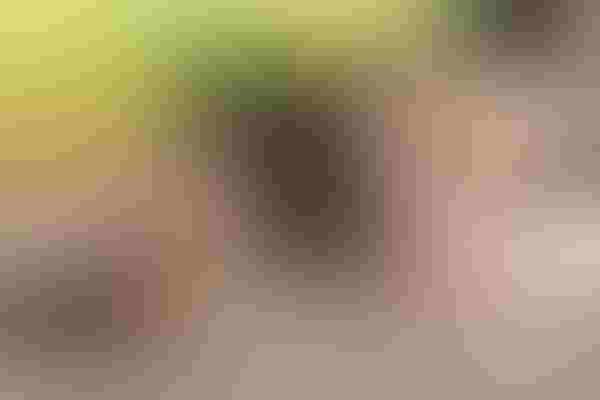 The National Reference Laboratory for African Swine Fever (ASF) at the Friedrich-Loeffler-Institut (FLI) confirmed July 15 the first two cases of ASF in domestic pigs in Germany. One case was discovered on an organic farm in the district of Spree-Neiße, Brandenberg, where one sow died, and the second was discovered at a small holding with two pigs in the district of Märkisch-Oderland. The cause of introduction is unclear in both cases.
"Unfortunately, these cases do not come as a complete surprise. An introduction into German domestic pig herds had to be expected at the latest since the detection of the infection in wild boar in Germany in September 2020. In its April risk assessment on outdoor and free-range pig farming, the FLI stressed the importance of protecting pigs, especially in the core zone and in the area at risk," said Dr. Thomas Mettenleiter, president of the FLI.
Brandenburg's consumer protection ministry said approximately 200 animals at two locations will be euthanized. FLI reported that legally prescribed restriction zones will be set up by the local authorities and that neither live pigs nor pig products may be transported from farms located in these zones.
"I would like to thank the local authorities for their quick and consistent action. It is now important that we quickly find the cause of the entry into the pig population so that we know which route the virus took," said Brandenberg's Consumer Protection Minister Ursula Nonnemacher. "The necessary investigations have been initiated and are supported by the Task Force of the State of Brandenburg and specialists from FLI, who we immediately asked for help. The fact that the cases were apparently found quickly shows that the animal disease monitoring works. "
In Brandenburg, ASF had been found in a total of 1,267 wild boars.
"I very much regret that we now have the first cases in domestic pig herds, but unfortunately that could not be completely ruled out. I would therefore like to appeal to all pig farms to continue strictly adhering to the strict biosecurity measures, especially in small farms, in order to prevent further outbreaks in domestic pig farms," said Nonnemacher.
While the farms are far from the northwest region of the country where farms are more concentrated, the discovery does create a hurdle for the country on the export front.
Many export markets were closed last year after ASF was found in the Germany's wild boar population. While some had reopened to pork imports from Germany, China, Germany's largest market, remains closed.
Subscribe to Our Newsletters
Feedstuffs is the news source for animal agriculture
You May Also Like
---