Georgia, Florida ag living nightmare after Hurricane Michael
Georgia, Florida ag living nightmare after Hurricane Michael
More than 80 poultry houses with approximately 2 million chickens destroyed in Georgia.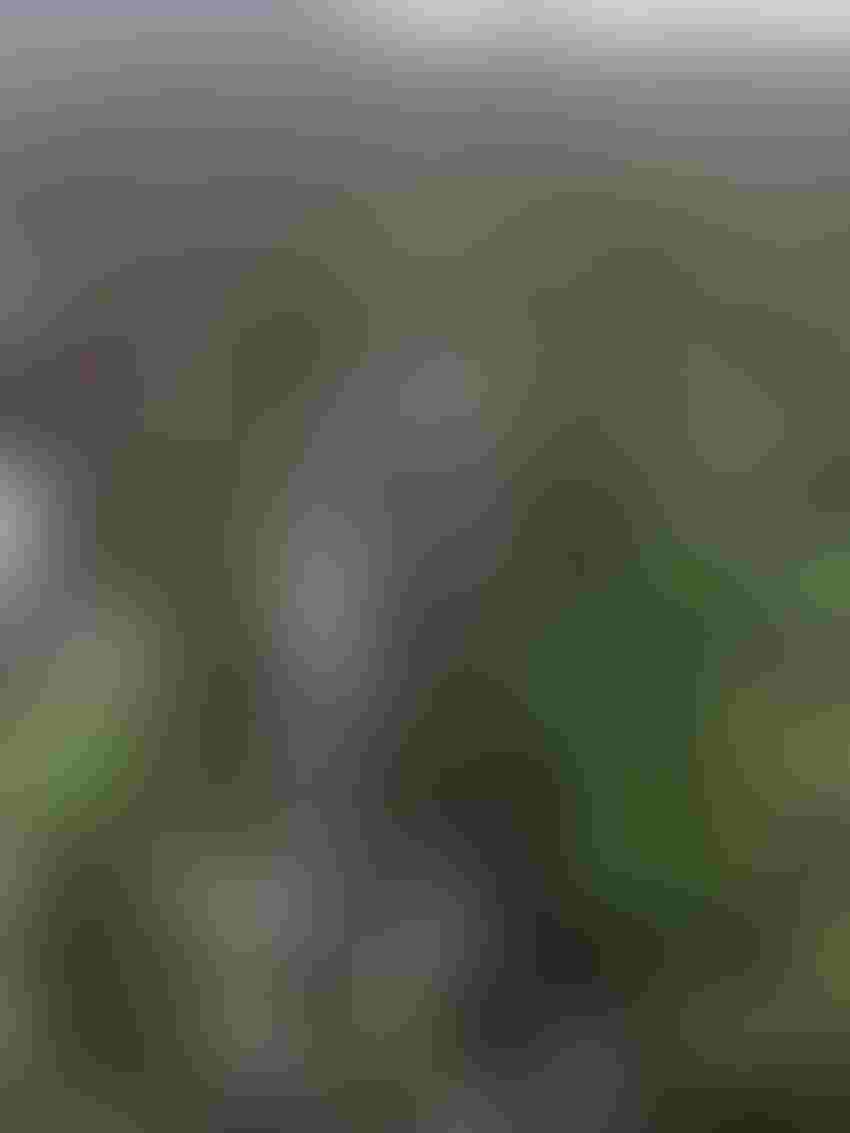 Georgia Department of Agriculture
The Georgia and Florida agriculture industries are reeling from the devastating blow Hurricane Michael dealt this week. The storm made landfall at nearly a Category 5 hurricane with sustained winds of 155 mph, making it the third-strongest hurricane to hit the U.S. and the strongest in nearly 50 years. Significant, widespread damage is already being reported in the timber, poultry, peanut, dairy, cotton, tomato and aquaculture sectors.
"Our worst dreams, I believe, are being realized," Georgia agriculture commissioner Gary Black said during a press briefing, adding that he had seen pictures of a cotton producer's crop completely wiped out just one day after harvesting an "outstanding yield" of three bales per acre.
"Today, where the farmer stopped, ... you cannot tell where he stopped harvest and where the rest of it was harvested by the storm," Black said.
According to the Georgia Department of Agriculture (GDA), cotton -- the state's top row crop and ranks second in the nation -- suffered massive loss after damaging winds drove much of the fiber to the ground for a total loss or tangled the cotton, making it much harder to extract clean lint during the ginning process.
Southwest and central Georgia, mostly agricultural regions, were hit hardest, with livestock as well as crop operations sustaining significant damage, GDA reported.
"Michael's impact has been the most widespread and devastating hurricane in recollection to impact Georgia's agriculture industry," Black said. "Crops, animals and infrastructure have all taken a substantial loss."
The poultry sector contributes $23.3 billion to Georgia's economy and has reported the most widespread power outages and losses. To date, GDA has received reports of 84 chicken houses -- estimated to have held more than 2 million chickens -- that were destroyed. The farms, dairies and processing plants affected were in Appling, Colquitt, Coffee, Decatur, Evans, Houston, Mitchell, Randolph, Lee and Wilcox counties.
Assessments for peanuts and pecans are still ongoing. GDA said this marks the second consecutive year that the pecan industry has been affected by a major hurricane. Early reports suggest that many of the processing plants and buying points for peanut and pecans have received significant damage, the agency added.
According to the University of Georgia Extension, early estimates suggest that Georgia has lost at least 40-50% of its pecan crop.
Much of the pecan crop was a few days to a few weeks from being harvested, with shucks split on almost all cultivars, to some extent. As a result, many nuts blew out of the shucks, and the nuts covering the ground give the impression the trees have been shaken. The biggest issue facing growers who still have most of their trees standing at this time is trying to determine the best way to clean up the debris without running over the nuts.
"In many orchards, this will be virtually impossible, and growers will have no choice but to run over nuts to clean up the debris," said Lenny Wells, associate professor and extension horticulture specialist for pecans at the University of Georgia. "Growers may be able to carefully sweep and move limbs back and forth into swept alleys to get through in some orchards so that they can harvest."
Jeffrey Dorfman, professor of agriculture and applied economics at the University Georgia, said Friday that, based on estimates, Georgia pecan growers have likely lost approximately $100 million from this year's crop.
Florida commissioner of agriculture Adam Putnam briefed Vice President Mike Pence and Secretary of Agriculture Sonny Perdue on the initial agricultural damage assessment for his state.  
"Hurricane Michael devastated the Florida Panhandle, and the safety of all Floridians is our top priority. My heart goes out to those who lost loved ones, those who don't have a home to return to and those who have a long road ahead of them," Putnam said. "While people are our highest priority at this time, I was asked to provide an early damage estimate to the Vice President and secretary."
Putnam said at least 3 million acres of timber were affected by the storm, and numerous other commodities suffered severe damage.
"We'll continue to work with the industry and partners at the local, state and federal levels to fully assess the agricultural damage," he said. "I appreciate the Administration's continued interest and concern regarding this crisis, as this is the second conversation I've had with [Agriculture] Secretary [Sonny] Perdue regarding the state of Florida agriculture. We'll continue to do everything we can to help Florida agriculture recover from this catastrophic hurricane."
The Florida Cattlemen's Assn. (FCA) reported Oct. 11 that it has received reports "of devastating damage" to buildings, homes, fences and the land.
"Once we are able to assess specific needs, and once the roads are open for travel into the affected areas, FCA will be putting together crews to assist those in need," FCA said.
Subscribe to Our Newsletters
Feedstuffs is the news source for animal agriculture
You May Also Like
---