Genome editing CRISPR technique takes center stage
Genome editing CRISPR technique takes center stage
Sold-out event addresses role of emerging technology on human, animal and crop health.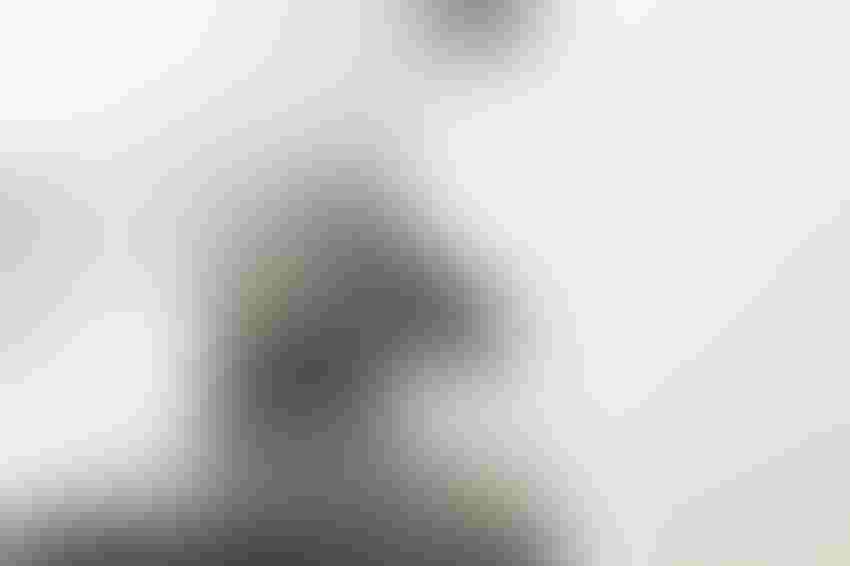 Science and ethics experts took part in a first-of-its-kind conference on the role of gene editing, and nearly half of the sold-out crowd was involved in the food and agriculture sector. CRISPRcon – a summit named for the genome editing technique known as clustered regularly interspaced short palindromic repeats (CRISPR) – brought together a diverse set of panelists to discuss this emerging technology.
CRISPR technology allows precise changes to be made to the DNA of living cells, which holds the potential to eradicate diseases, transform agriculture and enable massive leaps forward in environmental and life sciences. Through a series of keynote speakers, panels and interactive discussions, CRISPRcon offered a single forum for those with a stake in gene editing to share ideas, ask and answer questions and explore the path forward.
Since the CRISPR-Cas9 technology was invented five years ago by a team led by Dr. Jennifer Doudna, professor of chemistry and of molecular and cell biology at the University of California-Berkeley, and her colleague Emmanuel Charpentier, it has revolutionized biomedical and agricultural research while fueling angst about questionable applications, such as designer crops, farm animals and humans.
"It's really a very cross-cutting technology," Doudna told attendees.
In fact, she said unlike earlier ways of manipulating genetic information in cells, the thing that makes CRISPR particularly powerful is the fact that it really is a democratizing tool. "It's a technology that is easy enough to use and to employ that it's accessible to a wide range of people," Doudna said.
It has been possible to globally adopt the technology for use in any organism, she added.
Doudna discussed applications of gene editing, including producing cattle with no horns, finding ways to treat human genetic diseases of the blood, cancer-related research, generating animals that would be better organ donors for humans, as well as plant and crop research.
The agriculture industry was represented among speakers. Thomas Titus, a pork producer from Illinois, was one of only two farmers who presented among the scientific experts, physicians, patients, environmentalists, consumers and community leaders.
"Gene editing will have great impact on the future of farming, and especially on livestock production," Titus said. "Although in its very early stages of development and acceptance, gene editing could ultimately be used to make pigs resistant to diseases, thereby improving food safety, animal welfare and the environmental impact of agriculture."
Titus, who raises pigs and also grows grain on his Illinois farm, was part of a panel discussing where CRISPR technology could take society by 2050. His appearance was supported by the pork checkoff and the National Pork Producers Council. Other panelists included representatives from the Center for Genetics & Society, the Institute for the Future, PICO National Network and The Breakthrough Institute.
"Today's consumer is educated and asking questions about where their food comes from and how it is raised," Titus said. "That's why I welcome every chance I get to talk about today's pork production. I appreciated the opportunity to once again open my barn doors to share how I raise pigs with these key influencers in food production."
Other topics addressed during the conference included societal perception and acceptance of CRISPR application in surgery, human health and food production and conservation.
Doudna said just understanding the science is a challenge for many people, but then they also have to understand how the technology is going to affect them.
She encouraged scientist to take a very active role in engaging in conversation about gene editing, adding that it's always challenging to explain technical work in a non-technical setting.
"It's important to appreciate what the technology can and cannot do. It's not a magical technology; it's not perfect," she said. While there are still a number of aspects of the technology that are still at the beginning phase, Doudna said the field is an incredibly fast-moving area. "I've never seen science move at the pace it is moving right now," she added.
When asked how to know when to use the cutting-edge technique, Doudna said the recommendation is to look for situations where there really is no other reasonable way to deal with a genetic disease other than gene editing. "When you think about it that way, those situations are rare," she noted.
Subscribe to Our Newsletters
Feedstuffs is the news source for animal agriculture
You May Also Like
---