Gap in attitudes on sustainability
Gap in attitudes on sustainability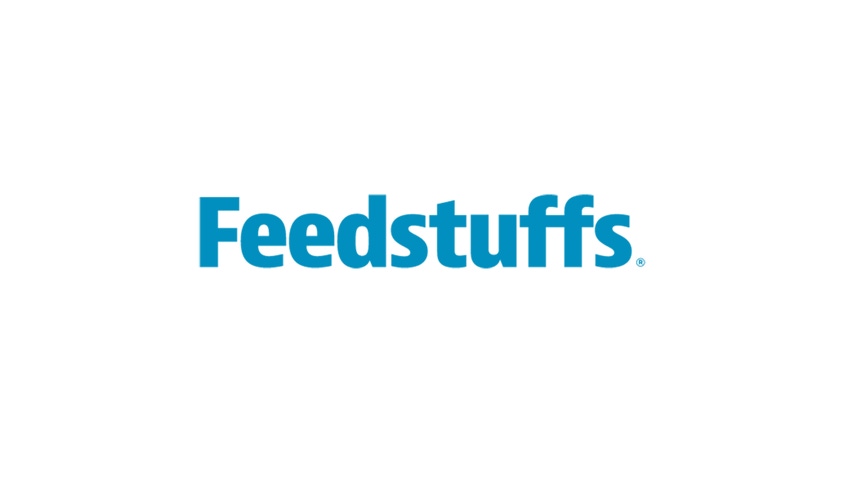 CONSUMER awareness of sustainability is at an all-time high: Almost eight in 10 consumers (79%) are familiar with the term "sustainability," according to the Hartman Group's 2015 sustainable "Transparency Report."
Yet, communicating that farmers are following through with what consumers consider sustainable shows that there is a considerable gap in the understanding of today's farming practices.
Hartman's in-depth report covers consumer understanding of transparency and as it relates to consumer trust in terms of how consumers evaluate what they hear from companies and what they want to know about products and business practices.
The report shows that 88% of American consumers consider sustainability aspects in their purchasing decisions at least some of the time, and almost a fifth claim to be buying sustainable products more frequently.
Consumers define sustainability in terms of natural resource conservation, land stewardship and responsible farming methods. More consumers claim that their purchasing decisions are influenced by environmental and social well-being.
The U.S. Farmers & Ranchers Alliance (USFRA) recently conducted a survey focused on farming, ranching and sustainability that found that across consumer segments, there was uniformity in what is considered an accurate definition of sustainability, which includes soil health and conservation, water quality and water consumption.
The survey found that taste, food safety and price/affordability are the three most important drivers of food purchasing decisions. However, 43% of respondents indicated that "sustainability of U.S. farming and ranching" is an issue they are "extremely concerned" about, and 83% are at least "very concerned" about the issue.
Whether food is sustainably grown, raised or produced was the most important thought or consideration for 26% of respondents, while 40% said it was a factor, and 30% said they gave it little or no consideration. Approximately 30% of both Millennial parents and food connectors chose this as the most important consideration, but this was true for about 19% of Millennial non-parents and general consumers.
Animal welfare
Another area of growing concern is animal welfare, the Hartman research found. Consumers are seeking information on how animals are raised, asking whether the animals are treated humanely, raised in as natural an environment as possible or given hormones or antibiotics that may affect consumer health.
According to the report, consumers are increasingly drawing connections between their health and the conditions in which animals are raised and say they want to support companies that prioritize treatment of both workers and animals, even beyond the importance of low prices.
Almost half of consumers (47%) say they support companies that avoid inhumane treatment of animals — up six points from 2013. Distinctions like grass-fed, raised on pasture, no processed animal parts in feed, free-range, not fed corn and raised in humane conditions are now rising in importance, the report notes.
"Looking ahead, ... public concern and focus on animal welfare will not be lessening in intensity. Retailers, restaurants, suppliers and processors will need to better understand some fundamental notions about transparency and how it can improve dialogue with changing consumers in relation to animal welfare," Hartman chief executive officer Laurie Demeritt said.
Engaging consumers
The USFRA survey found that 56% of all respondents agreed with the statement: "Farmers and ranchers use new technologies and innovations to protect the environment" (Infographic). Also, 47% of all respondents agreed with the statement: "The way that most of today's farming and ranching operations in the U.S. grow and raise food meets the standards of sustainability."
USFRA chairwoman and Wisconsin farmer Nancy Kavazanjian said the latest research confirms that consumers believe that farmers and ranchers are trying to be sustainable, but the message is not being conveyed. The USFRA survey revealed a need to frame stories about sustainability around water, soil, air and habitat.
When discussing sustainability, respondents wanted to hear about future commitments to the environment versus stories about a farming operations' multigenerational history. Consumers are also interested in learning how farmers and ranchers are doing more with fewer resources and less impact while preserving the land for the next generation.
Kavanzanjian noted that farmers need to embrace telling their story about the positive ways technology and good stewardship can improve the land.
Farmers are believable, the research found. There is a fairly good foundation of general acceptance of the contention that "the way that most of today's farming and ranching operations in the U.S. grow and raise food meets the standard of sustainability." Forty-seven percent of respondents agree with this statement, while 18% disagree, and 35% are unsure.
Purchasing struggles
According to the Hartman report, consumers continue to struggle to identify sustainable products and companies, hindering them in their desire to "support sustainable initiatives and contribute to the welfare of society and the environment."
The Hartman report notes that consumers increasingly want to learn more about the sustainable nature of the products they purchase and the practices companies are adopting. It found that 62% of those surveyed have recently sought information on sustainable products by increasingly reading package labels on the products they purchase and turn to the internet for more in-depth information.
It also found that the majority of respondents (78%) trust what a company says about its efforts regarding the environment and other sustainability practices, and it is increasingly clear that consumers want to be able to easily access information on companies.
Feedback sought
The Center for Food Integrity (CFI) launched The National Food Transparency Project late last year, beginning with consumer focus groups and following with extensive consumer research in 2015 to zero in on the information consumers most want about products, policies and practices in each segment of the food chain.
Consumers may log on to www.TransparencyTable.org and share with CFI what information will meet their desire for greater transparency in the food system.
Responses will be tabulated and included in the key learnings at the 2015 CFI Food Integrity Summit Nov. 17-18 in New Orleans, La., where results of the Food Transparency Project will be unveiled.
Volume:87 Issue:36
Subscribe to Our Newsletters
Feedstuffs is the news source for animal agriculture
You May Also Like
---