Future generation lacking ag science knowledge
Future generation lacking ag science knowledge
New study shows 80% of high school science teachers believe agricultural science is important, but only 22% teach it.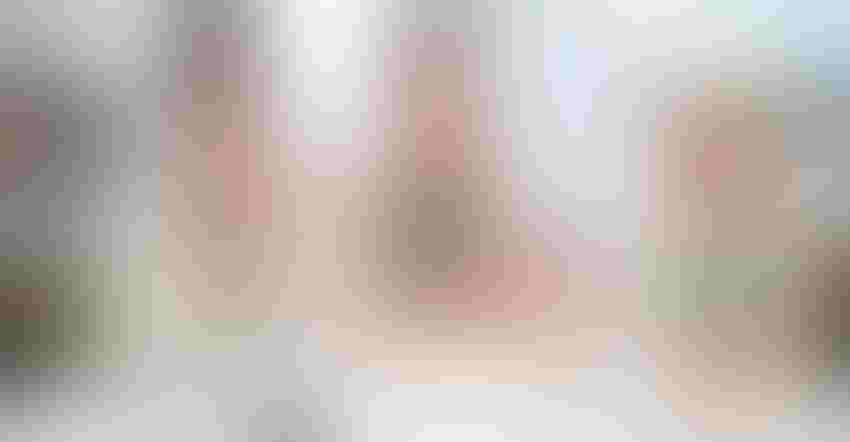 4-H members take part in Bayer Science Matters sessions at the National 4-H Council on Sunday, Jan. 14, 2018 in Chevy Chase, Md.
Kevin Wolf/AP Images for National 4-H Council
A new study released on March 20 found that more than 80% of high school science teachers surveyed think agricultural science (agri-science) is important, but only 22% say it makes up at least some of their lesson plans.
The study, sponsored by Bayer, in collaboration with the National 4-H Council, found that fewer than half of the teachers surveyed felt qualified to teach agri-science. Some 48% believe less emphasis is placed on learning this particular science, technology, engineering and math (STEM) industry today compared to 15 years ago.
"Food security -- reliable access to safe and affordable food -- is one of the most significant challenges of our time, with most experts predicting that, by 2050, population demands from nearly 10 billion people will require a 60% increase in global food production," said Jennifer Sirangelo, president and chief executive officer of the National 4-H Council. "Science matters now more than ever. We need to create educational opportunities that inspire a new generation of leaders willing to tackle this challenge."
Bayer and the National 4-H Council also conducted a survey of more than 1,000 parents of high school students. The survey found that 86% of parents agree that it's important for the country's future success to encourage the pursuit of careers in agricultural fields, and 68% said the industry provides exciting career opportunities. However, nearly 70% of respondents do not believe their children will pursue a career in agri-science, even though data from the U.S. Department of Agriculture shows that tens of thousands of jobs each year in agriculture go unfilled by qualified candidates.
According to Dr. Mae Jemison, chief ambassador for Bayer's Making Science Make Sense initiative who was the first African-American woman to go to space, the findings for agri-science parallel an overall conundrum in science education and STEM careers.
"When it comes to STEM education, studies have consistently shown our nation's youth frequently do not get the exposure to or experiences required to be successful, nor are our expectations for them high enough," Jemison said. "If we are to meet the challenges facing humanity's future on this planet, such as meeting the nutrition and health needs of an ever-growing population, we need new generations of STEM-literate leaders seeking creative and innovative solutions."
By launching Science Matters in August 2017, Bayer and the National 4-H Council have committed to equip at least 25,000 students in urban, suburban and rural areas alike with the tools and support they need to deepen their understanding of science. The multifaceted program includes:
Hands-on curricula provided by 4-H to its network of local club leaders who work with kids in communities across America to demonstrate why science matters to everyone;

Creating a nationwide photo contest to heighten young people's awareness of the role science plays in their everyday lives;

Providing scholarships for hundreds of young people and leaders to attend the 4-H National Youth Summit on Agri-Science, which exposes young people to the variety of careers in modern agriculture through more than 30 hours of hands-on learning and problem-solving experience, and

Engaging with 4-H clubs across the U.S. through community grants and local volunteerism to enhance the STEM education experience.
Subscribe to Our Newsletters
Feedstuffs is the news source for animal agriculture
You May Also Like
---