Full Senate passes bill to address agro-terrorism threats
Full Senate passes bill to address agro-terrorism threats
Bill goes back to House after Senate added one amendment and then will head to President for signature.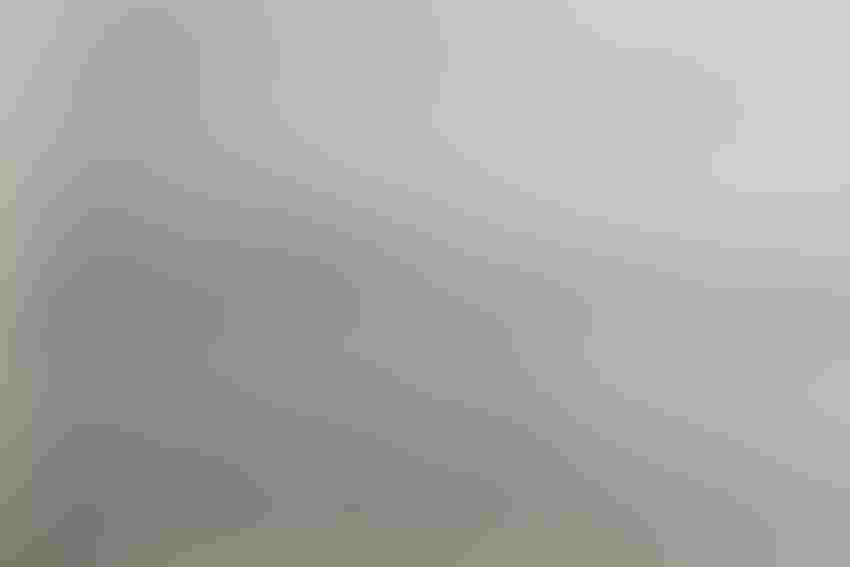 arsenisspyros/iStock/Thinkstock
The U.S. Senate approved legislation to address the threat of agro-terrorism and ensure the safety of the U.S. food supply. The Senate included an amendment with technical corrections not previously passed by the House, which means the bill will need to get approval by the full House again before being sent to the President for his signature.
Agro-terrorism and other high-risk events pose serious threats to the food, agriculture and livestock industries across the U.S. The Securing our Agriculture & Food Act requires the U.S. Department of Homeland Security (DHS) secretary, through the assistant secretary for health affairs, to lead the government's efforts to secure the nation's food, agriculture and veterinary systems against terrorism and high-risk events. The bill also authorizes the secretary to collaborate with other agencies -- such as the U.S. Department of Agriculture -- to ensure that the food, agriculture and animal and human health sectors receive attention and are integrated into the DHS domestic preparedness policy initiatives.
The legislation was introduced in the Senate by chairman of the Senate Agriculture Committee Pat Roberts (R., Kan.) and Sen. Claire McCaskill (D., Mo.), ranking member of the Senate Homeland Security Committee, and in the House by Reps. David Young (R, Iowa), Donald Payne Jr. (D., N.J.) and Dan Donovan (R., N.Y.).
"An attack on our nation's food supply would cause irreparable damage," Roberts said. "This legislation reiterates the important and necessary role of the DHS in the agro-terrorism space. As former chairman of the Senate Intelligence Committee, I understand the unique threat our farmers and ranchers face. As the backbone of the U.S. economy, the spread of any deadly pathogen among our livestock and plant population would be devastating. I look forward to continuing to work with DHS and USDA, which play equally important roles in protecting our homeland's food supply."
"A terrorist attack on our agricultural industry or food supply could put countless lives at risk and result in huge economic losses for our state's farmers and ranchers," said McCaskill, the top-ranking democrat on the Homeland Security & Governmental Affairs Committee.
"Our nation's enemies are intent on attacking us by exploiting our resources and vulnerabilities, including our food supply," added Donovan, chairman of the House subcommittee on emergency preparedness, response and communications. "Threats to U.S food, agriculture and livestock industries could devastate our food system, impacting millions of Americans as well as our economy. This bill is essential to enhancing agro-terrorism preparedness and emergency response measures, and I'm proud to have worked with my colleagues on both sides of the aisle to get it passed."
"I am pleased to reintroduce legislation that will protect our nation's food system from terrorist threats," said Payne, ranking member of Donavan's subcommittee. "Any attack on our food supply could have devastating consequences on our economy and our communities, which is why we must take immediate action to mitigate against potential threats. Our bill makes sure that we address critical security vulnerabilities before they can be exploited."
Young said he introduced this legislation following the avian influenza outbreak of 2015, which wiped out millions of layer hens, turkeys and backyard flocks in his home state of Iowa. "Response efforts revealed problematic breaks in the federal government's ability to communicate with the people and react quickly to large-scale animal disease outbreaks," Young said. "This disaster also raised concerns among farmers and producers about whether our nation would be able to quickly and effectively share information and respond to agro-terrorism threats and bio-attacks -- ultimately an attack against the safety and reliability of food supplies consumers rely on. I am pleased both the U.S. House of Representatives and U.S. Senate have taken the important steps towards advancing these commonsense measures critical to our national security and food safety, for our children and families in Iowa and across the nation."
After House consideration, the bill then goes to the President to be signed. A spokeswoman for Roberts said they are hopeful the House will take it up upon returning from it's Memorial Day recess.
Subscribe to Our Newsletters
Feedstuffs is the news source for animal agriculture
You May Also Like
---