Four states join DOJ lawsuit against Agri Stats
Four states join DOJ lawsuit against Agri Stats
Participating meat processors have accounted for more than 90% of broiler chicken sales, 80% of pork sales and 90% of turkey sales in the United States.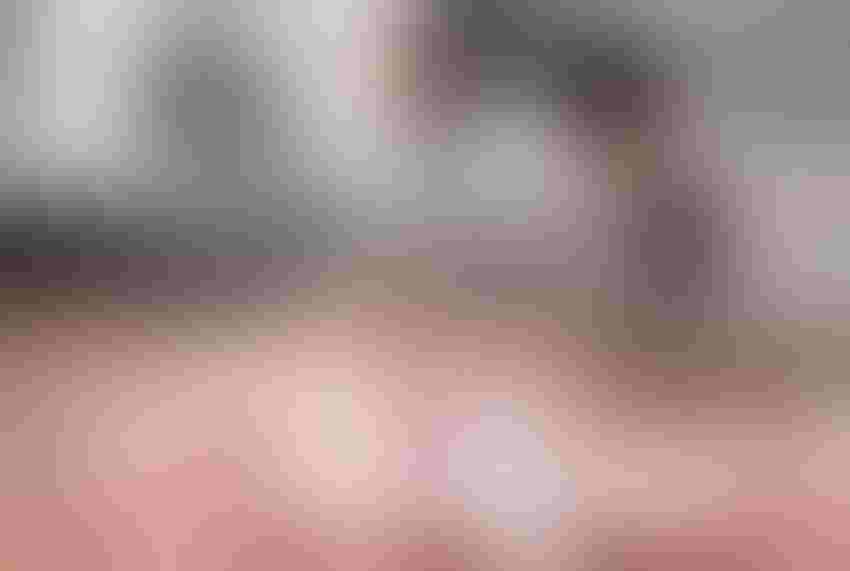 Four state attorneys general have now joined the U.S. Department of Justice's civil antitrust lawsuit against Agri Stats Inc. for organizing and managing anticompetitive information exchanges among broiler chicken, pork and turkey processors. The attorneys general of Minnesota, California, North Carolina and Tennessee and the Antitrust Division filed the amended complaint Monday in the District of Minnesota.
"We are pleased that our state law enforcement partners in Minnesota, California, North Carolina and Tennessee are joining our efforts to address these serious allegations," said Assistant Attorney General Jonathan Kanter of the Justice Department's Antitrust Division. "We look forward to working closely with state attorneys general to litigate this important case, which affects food prices for consumers across the country."
The amended complaint alleges that Agri Stats generates weekly and monthly reports with thousands of competitively sensitive data points for subscribing broiler chicken, pork and turkey meat processors. Agri Stats' reports, according to the amended complaint, are used by the meat processors to engage in a coordinated effort to increase prices and reduce output, violating federal antitrust law.
"Because of Agri Stats' anticompetitive business practices, Californians have been paying more for chicken, pork, and turkey meat than they otherwise would have. Agriculture markets are a lifeblood of the California economy and the cost of putting dinner on the table matters to every family in this state," said California Attorney General Rob Bonta. "In a fair and competitive economy, meat processors should be vigorously competing with one another — not effectively colluding behind closed doors. I look forward to continuing to work with the U.S. Department of Justice and our sister states to ensure that Agri Stats is held accountable."
The DOJ filed its original complaint against Agri Stats on Sept. 28. The attorneys general and DOJ allege that Agri Stats violated Section 1 of the Sherman Act. Participating meat processors have accounted for more than 90% of broiler chicken sales, 80% of pork sales and 90% of turkey sales in the United States.
In the amended complaint, the attorneys general contend that:
Agri Stats' information-sharing scheme hurts competition. Specifically, as part of Agri Stats' "give to get" policy, subscribing meat processors share information about all aspects of their businesses with Agri Stats, including current costs, output and prices. In exchange, Agri Stats audits and converts that information to common metrics that it distributes to subscribing meat processors in the form of weekly and monthly reports.

Agri Stats tells subscribing meat processors how to use the weekly and monthly reports to weaken competition.

Agri Stats refuses to sell the weekly and monthly reports to meat purchasers, farmers, workers or consumers, thereby strengthening the advantage that subscribing meat processors gain by sharing information only with one another.
Attorney Justin Bernick of Hogan Lovells, which is representing Agri Stats in the DOJ case, told Feedstuffs in September that Agri Stats strongly denies the DOJ allegations, which in late June were already rejected by U.S. District Court Judge Thomas M. Durkin in In re Broiler Chicken Antitrust Litigation. Additionally, Bernick said the DOJ investigated Agri Stats a decade ago and closed the investigation after finding no evidence of wrongdoing.
"Agri Stats provides vital benchmarking services that help keep protein production costs and prices low for consumers," stated Bernick. "Since Agri Stats' founding, protein production has increased significantly, while prices — like prices for boneless, skinless chicken breast — have plummeted. DOJ's lawsuit threatens to unwind these benefits and cause further harm to Americans who already are struggling with inflated food costs."
Last month Agri Stats had requested the judge overseeing the lawsuit place the case under seal, as the company contended the DOJ had revealed competitive, sensitive information. U.S. Magistrate Judge for the District of Minnesota John Docherty denied the motion, citing the Amended Antitrust Civil Process Act, which gives DOJ the authority to make materials public by superseding inconsistent orders or rules.
Subscribe to Our Newsletters
Feedstuffs is the news source for animal agriculture
You May Also Like
---