Former ag secretary, NAFTA architect Yeutter dies
Former ag secretary, NAFTA architect Yeutter dies
Clayton Yeutter served in three sub-cabinet posts and in three cabinet or cabinet-level posts: secretary of agriculture, U.S. trade representative and counselor to the president.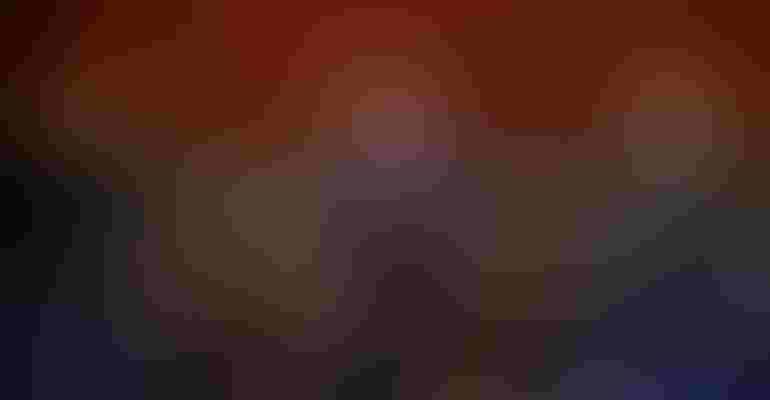 (From left) Darci Vetter, chief agricultural negotiator for the Office of the United States Trade Representative; moderator Ronnie Green, Harlan Vice Chancellor of the Institute of Agriculture and Natural Resources at UNL; and Clayton Yeutter, former U.S. trade representative and U.S. secretary of agriculture, converse during a Heuermann Lecture Jan. 12, 2016 at Nebraska Innovation Campus.
Craig Chandler | University of Nebraska Communications
Former agriculture secretary Clayton Yeutter died March 4 at his home in Potomac, Md., after battling cancer for four years. He served four U.S. presidents in a career spanning several decades and remained an active voice in trade and agriculture.
Yeutter's efforts in government and the private sector have had a lasting impact on the world economy. Previously, he acted as counselor to President George H.W. Bush for domestic policy, a cabinet-level post. From July 1985 until January 1989, he was U.S. trade representative, reporting directly to the president on all trade matters.
Yeutter made his mark in trade negotiations during the second Reagan term. He led the negotiations of what was then an historic U.S. Canada Free Trade Agreement, which later became the North American Free Trade Agreement (NAFTA). In contrast to what some American political figures have been saying recently, most independent analysts would rate NAFTA as one of the most successful trade negotiations ever consummated.
Yeutter also played a major role in launching the Uruguay Round of negotiations, which culminated in creation of the World Trade Organization. He and his team negotiated a whole host of bilateral agreements, including historic agreements with Japan on semiconductors, beef and citrus. In addition, he was heavily involved in helping persuade the European Union to begin reforms of the Common Agricultural Policy.
From 1989 to 1991, he was U.S. secretary of agriculture and was responsible for administration of the fourth-largest department of the U.S. in budget terms (nearly $50 billion) and sixth largest in employment (more than 100,000). As secretary of agriculture, Yeutter managed the 1990 farm bill process, resulting in the most market-oriented policy the U.S. had followed since the 1930s.
Straddling these public sector undertakings was a seven-year tenure as chief executive officer of the Chicago Mercantile Exchange. That was the beginning of an enormous period of growth for the exchange, which now has the largest market cap of any exchange in the world.
He was born in 1930 in Eustis, Neb., and spent 18 years operating a 2,500-acre farm, ranch and cattle-feeding enterprise in central Nebraska. He earned all of his degrees at the University of Nebraska-Lincoln, beginning with a bachelor of science degree in 1952. After five years serving in the U.S. Air Force and expanding his farm operations, he completed a law degree and a doctorate in agricultural economics.
Yeutter's first public service involvement was as chief of staff to the governor of Nebraska during 1967-68. He then received his international baptism as director of the Nebraska Mission to Colombia, then the largest agricultural technical assistance program in the world. That led him into the U.S. Department of Agriculture, where his mentor, Dr. Clifford Hardin, had become secretary.
Returning to the private sector in 1993, Yeutter joined what has become Hogan Lovells LLP, one of the nation's oldest and largest law firms in the world, where his focus was on trade issues.
Subscribe to Our Newsletters
Feedstuffs is the news source for animal agriculture
You May Also Like
---