Foodborne illness hits children hard
Foodborne illness hits children hard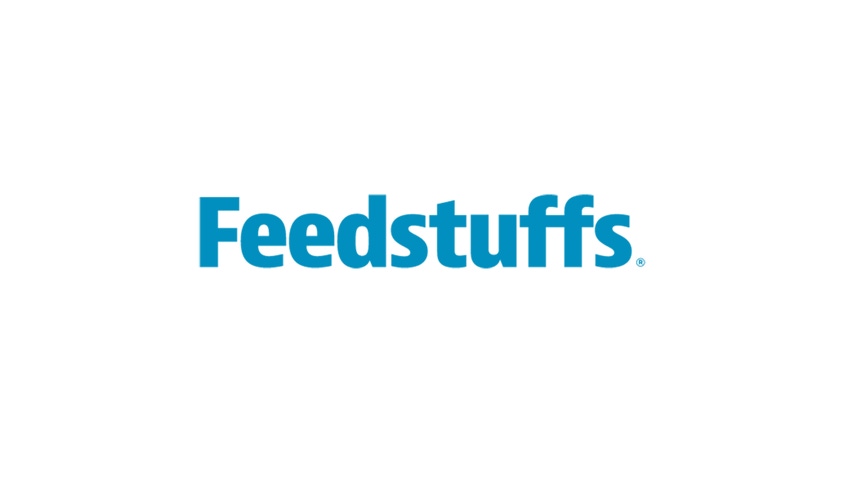 THE first-ever estimates of the global burden of foodborne diseases show that almost 10% of people fall ill every year from eating contaminated food.
Almost one-third (30%) of all deaths from foodborne diseases happen in children under five years of age, despite the fact that they make up only 9% of the global population.
These are among the findings of the World Health Organization's (WHO) "Estimates of the Global Burden of Foodborne Diseases" -- the most comprehensive report to date on the impact of contaminated food on health and well-being.
The report estimates the burden of foodborne diseases caused by 31 agents: bacteria, viruses, parasites, toxins and chemicals. It states that as many as 600 million people worldwide, or almost one in 10, become ill each year after consuming contaminated food. Of these, 420,000 people die, including 125,000 children under the age of five.
"The groups most adversely affected by the foodborne diseases are children and people in low-income regions of the world," said Dr. Arie Havelaar with the University of Florida's Emerging Pathogens Institute, who led the WHO task force that prepared the report. "Of those who lost years to ill health, disability or early death, 40% were children under five years old, even though they constitute only 9% of the world population. Foodborne illnesses affect people on the African continent the most, followed by the sub-regions of Southeast Asia and the eastern Mediterranean."
WHO director-general Dr. Margaret Chan said, "Until now, estimates of foodborne diseases were vague and imprecise. This concealed the true human costs of contaminated food. This report sets the record straight. Knowing which foodborne pathogens are causing the biggest problems in which parts of the world can generate targeted action by the public, governments and the food industry."
While the burden of foodborne diseases is a public health concern globally, the WHO African and Southeast Asia regions have the highest incidence and highest death rates, including for children under the age of five.
"These estimates are the result of a decade of work, including input from more than 100 experts from around the world. They are conservative, and more needs to be done to improve the availability of data on the burden of foodborne diseases, but based on what we know now, it is apparent that the global burden of foodborne diseases is considerable," added Dr. Kazuaki Miyagishima, director of the WHO Department of Food Safety & Zoonoses.
Diarrheal diseases are responsible for more than half of the global burden of foodborne diseases, causing illness in 550 million people and leading to 230,000 deaths every year. Diarrhea is often caused by eating raw or undercooked meat, eggs, fresh produce and dairy products contaminated by norovirus, campylobacter, non-typhoidal salmonella and pathogenic Escherichia coli.
Other major contributors to the global burden of foodborne diseases are typhoid fever, hepatitis A, Taenia solium (a tapeworm) and aflatoxin (produced by mold on grain that is stored inappropriately).
Certain diseases, such as those caused by non-typhoidal salmonella, are a public health concern across all regions of the world, in high- and low-income countries alike. Other diseases, such as typhoid fever, foodborne cholera and those caused by pathogenic E. coli, are much more common in low-income countries, while campylobacter is a prevalent pathogen in high-income countries.
The risk of foodborne diseases is most severe in low- and middle-income countries and is linked to preparing food with unsafe water, poor hygiene and inadequate conditions in food production and storage, lower levels of literacy and education and insufficient food safety legislation or implementation of such legislation, WHO explained.
Food safety is a shared responsibility, WHO said. The report's findings underscore the global threat posed by foodborne diseases and reinforce the need for governments, the food industry and individuals to do more to make food safe and prevent foodborne diseases.
There remains a significant need for education and training on preventing foodborne diseases among food producers, suppliers, handlers and the general public. WHO said it is working with national governments to help set and implement food safety strategies and policies that will, in turn, have a positive impact on the safety of food in the global marketplace.
The research and data analyses will be published in a PLOS Collection. Papers on enteric diseases, parasitic pathogens, chemical and toxic hazards and methodology will make up parts of the collection. The results are also presented in a WHO technical report.
"Estimating the burden of foodborne diseases is highly complex due to the many diseases involved," Havelaar said. "The full extent of chemical and biological contamination of food, and its burden to society, is still unknown."
WHO created the Foodborne Disease Burden Epidemiology Reference Group (FERG) in 2007 to study global variation in the impact of foodborne disease. After considering the known disease-causing agents that can be transmitted via food, the group identified 31 hazards as the most necessary to include. These 31 foodborne hazards caused 600 million foodborne illnesses and 420,000 deaths in 2010.
According to the University of Florida, results from the study indicate that up to 33 million healthy life years are lost annually due to foodborne diseases, a number that's on par with the "big three" infectious diseases -- HIV/AIDS, malaria and tuberculosis -- and air pollution but clearly lower than the burden of dietary risk factors or unimproved water and sanitation.
Dr. Brecht Devleesschauwer, an assistant scientist with the University of Florida's department of animal sciences, worked with Havelaar to analyze data from the study.
"We compiled information from a variety of data sources, including national surveillance systems and scientific literature, and used expert opinion and statistical modeling to fill data gaps," Devleesschauwer explained. "In addition to disease incidence and deaths, we also quantified the disease burden in terms of disability-adjusted life years (DALYs) -- the number of healthy years of life lost due to illness and death -- to facilitate ranking between causes of disease and across regions."
"This report should enable governments and other stakeholders to draw public attention to this often underestimated problem and mobilize political will and resources to combat foodborne diseases," Miyagishima said.
Foodborne toxins
In a translational research article that will be peer-reviewed after publication in F1000Research, the FERG Task Force on Chemicals in Food calculated illnesses, deaths and DALYs for four chemicals: dioxin, aflatoxin, peanut allergen and cyanide in cassava (a major staple food in the developing world).
These chemicals are known to have reproductive/endocrine, cancerous, allergic and neurological effects, respectively, and were identified by the task force as priority compounds. Priority rankings were based on the severity of potential health effects, the size of the population vulnerable to exposure and the current availability of data.
In 2010, the four selected chemicals were estimated to be collectively associated with 339,000 illnesses, 20,000 deaths and 1.012 million DALYs (the most common single metric for quantifying death and disability). Aflatoxin was associated with the highest global DALYs, at 636,869, whereas dioxin was associated with the greatest number of illnesses, at 193,447, but with zero deaths.
The Southeast Asian, Western Pacific and African regions showed the highest burdens of disease, with aflatoxin making the largest contribution in the latter two regions and dioxin the largest contributor in Southeast Asia.
Herman Gibb, chair of the FERG chemicals task force and lead author of the research paper, noted, "The burden of disease associated with foodborne chemicals is a critical public health issue, and assessment of this issue is urgently needed."
Volume:87 Issue:47
Subscribe to Our Newsletters
Feedstuffs is the news source for animal agriculture
You May Also Like
---