Food, ag tech investments double in 2015
Food, ag tech investments double in 2015
Diversity name of game as ag tech is being driven by confluence of technologies.

Last year was an exciting one for food and agricultural technology, as 499 companies attracted $4.6 billion of investment across 526 rounds of financing — far surpassing initial expectations for the year and nearly doubling 2014 figures, according to the "AgTech Investing Report 2015" from AgFunder.
The report is compiled from CrunchBase data, Securities & Exchange Commission filings and interactions with hundreds of entrepreneurs and investors throughout the year. AgFunder is an online investment platform for food and agriculture technology that helps accredited and institutional investors discover and invest in technologies that transform the agriculture industry.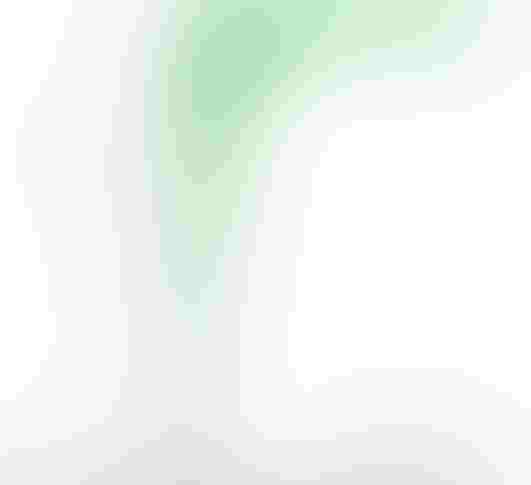 Deal Volume and Activity by Subsector: The Food e-commerce and irrigation
Final 2015 numbers surpassed AgFunder's midyear projections that the sector would reach $4.1 billion for the year when an additional $2.4 billion across 241 deals were recorded in the second half of 2015. This 94% year-over-year growth for 2015 is greater than the 44% growth seen in the general venture capital market in 2015, according to the Venture Pulse Report.
Some of the categories that drove growth during the year were food e-commerce, precision agriculture (in particular drones and robotics) and irrigation and water technology.
"Gone are the days when ag tech encompassed simply seed genetics and biofuels," said Rob Leclerc, AgFunder chief executive officer. "Today, ag tech is being driven by a confluence of technologies: ubiquitous mobile computing that de-tethers computing from the desktop and brings technology outdoors and to industrial environments; inexpensive energy storage and capture to run these devices; sophisticated sensors to automate data gathering; drones and robotics that can operate in complex outdoor environments; digital imagery; inexpensive and efficient LEDs, and big data analysis and new advances in artificial intelligence that help make sense of it all."
Leclerc said AgFunder continues to believe that the agriculture industry is proving to be an excellent first market for so many of the most exciting technology developments because there are still so many problems to solve.
Ag tech bubble?
The report notes that agricultural technology is surpassing expectations, but is there a bubble?
"While we think that the food e-commerce sector continues to be overheated against a backdrop of questionable unit economics and increasing competition, we believe that much of the rest of the market is still facing financing challenges not seen in other mainstream technology sectors," the report explains. "Indeed, outside of food e-commerce, we see very few deals of over $50 million in size, and ag tech dedicated funds are still relatively few and small in size."
For so much of the agriculture market — which represents about 10% of global gross domestic product (GDP) but received only about 3.5% of total venture capital funding — there is still a wide funding gap that other sectors are not experiencing. For comparison, health care accounts for about 12% of GDP and received about 12% of venture funding in 2015. The size of the ag tech deals is also still relatively small, with very few scoring more than $50 million in a round.
Particularly underinvested but increasingly vital parts of the agricultural technology value chain — including water technologies, aquaculture and food safety and traceability technologies — could do with more investment in 2016.
Standouts in 2015
The sky is the limit for drones and robotics, and the report notes that some of last year's largest deals were in this segment.
Investments in drones/robotics startups increased 237% over 2014 volumes to $389 million in 2015, with 42 raising funding. Drones led the pack, with start-ups coming from across the globe as DJI, China's leading drone company, raised $75 million at Series B and the subsector's largest deal. The company raised this funding in the same year it released its first drone specifically for agriculture.
The Association for Unmanned Vehicle Systems International predicts that 80% of drones will be used for agriculture in the near future, although some industry experts have questioned the efficacy of drone use in agriculture.
Companies manufacturing biological inputs such as biopesticides, biofertilizers and soil amendments largely dominated last year's soil and crop technology segment, raising $120 million across 20 deals. This represents 71% of the subsector's $168 million total, leaving seed tech and ag genetics companies to make up the remaining 29%.
The growth in the number of biological solutions for farmers coincides with increasing emphasis among entrepreneurs, farmers and consumers globally on improving soil health, pursuing sustainable farming practices and reducing the use of chemical inputs. It also reflects improving sentiment around the efficacy of biological solutions for agriculture.
Some of the investors attracted to this ag tech subsector were the Bill & Melinda Gates Foundation, The University of Texas Investment Management Co. and Sequoia Capital. The corporate venturing arms of chemicals-focused agribusiness giants Monsanto and Syngenta were also noticeably in the investment pack, reflecting a growing interest in the biological space.
"We believe that this segment could be on course for even more investment in 2016 as it sits in front of a growing consumer trend for non-(genetically modified organisms), non-chemical and organic agriculture," noted Louisa Burwood-Taylor, editor of AgFunderNews.
Precision agriculture continues to gather pace as a growing number of entrepreneurs globally are launching ag tech start-ups. Precision ag companies are those aiming to bring efficiencies to the farm – whether through inputs, time or labor – and primarily draw from the categories of decision support technologies, irrigation/water, drones/robotics and smart equipment/hardware. During the year, some 84 precision ag companies raised $661 million across 96 deals, with some coming to the market twice for funding.
While the U.S. is still home to the majority of ag tech start-ups — capturing $2.4 billion and 58% of deals for the year — its share of the total was much lower than in 2014, when U.S. companies raised 90% of global investment. Israel has long been seen as the second home for ag tech start-ups and confirmed its status in 2015 after raising $550 million domestically. Innovations from emerging markets like India and China also gathered pace due to the urgent need for agricultural development in those markets.
Subscribe to Our Newsletters
Feedstuffs is the news source for animal agriculture
You May Also Like
---