Fixes sought for broken H-2A program
Fixes sought for broken H-2A program
House looks for solutions on how to provide guestworker program that addresses needs of year-round labor.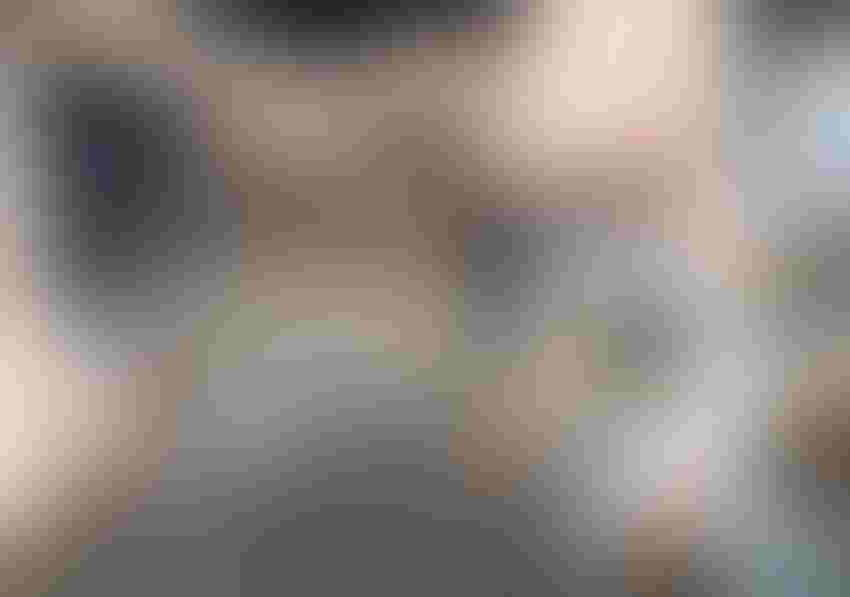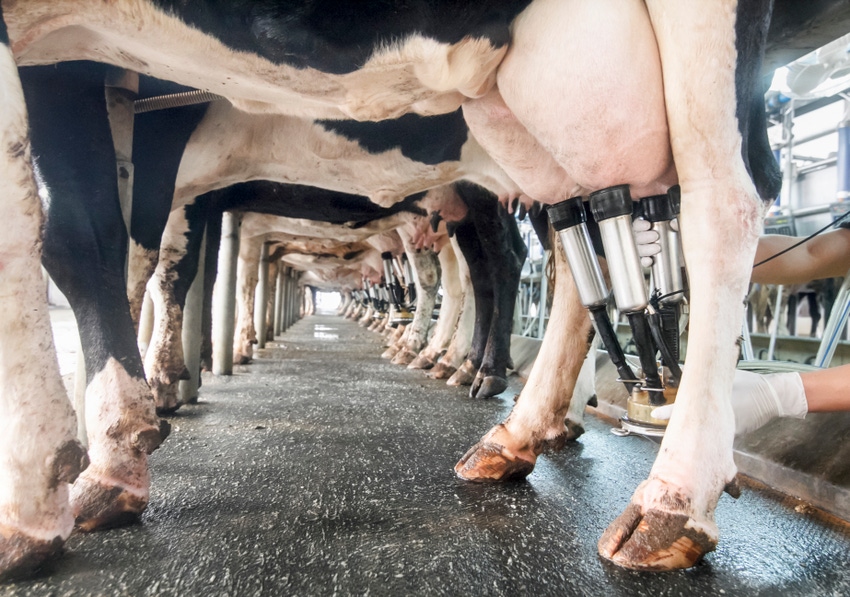 DOLLARS FOR DAIRY COMING: USDA announced $350 million as part of a broader $2 billion package under the Pandemic Market Volatility Assistance Program.
Toa55/iStock/Thinkstock
Farmers across the nation are in dire need of a reliable visa program that provides timely access to a long-term workforce to fill jobs domestic workers continually pass up. For instance, current visa programs do not provide dairy producers with year-round labor and are riddled with complexities and bureaucratic red tape that remain troublesome to even seasonal labor needs. The House of Representatives has some potential solutions on the table; however, it's a matter of whether those offer the long-term solution the agriculture industry desires.
The current agricultural guestworker program, known as the H-2A program, has been defined as "costly, time-consuming and flawed." However, under the program, the number of guestworkers has doubled in the last four years and almost tripled in size during the last decade, from 60,000 workers in 2006 to about 165,000 positions certified in 2016. Approximately 97,000 positions have been certified so far this year -- an increase of about 30% over the same period last year, with a timely approval rate of 98%.
On Tuesday, Rep. Dan Newhouse (R., Wash.) secured support for an amendment in the Homeland Security Appropriations Bill, which allows the H-2A program to be used by all agricultural entities, including those with year-round labor needs, such as dairies and agriculture operations with multiple crops and harvests.
Newhouse's amendment is supported by the American Dairy Coalition as well as the National Milk Producers Federation, which both recognized the measure as a positive development in addressing dairy worker shortfalls.
However, during a hearing Wednesday in the House Judiciary Committee's subcommittee on immigration and border security, it was highlighted that the H-2A program needs adjustments to meet current industry needs.
Each year, employers using the H-2A program have to comply with a lengthy labor certification process that is slow and plagued with red tape. In addition, the H-2A program forces these employers to pay an artificially inflated wage rate — higher than the prevailing wage in their region — and provide housing and daily transportation for their workers at their own expense. As a result of complying with H-2A regulations, employers using the program almost always find themselves at a competitive disadvantage in the marketplace.
At a hearing, the House immigration and border security subcommittee examined the broken H-2A program and looked for solutions to replace it with a more workable agricultural guestworker program.
Sarah Frey, president and chief executive officer of Frey Farms -- which has fruit and vegetable operations in seven states, including many in the Midwest -- said it has been difficult for her to find a workforce in populated rural areas. She said one of the biggest issues with the current H-2A program is how the wage rates place those who use the system at a competitive disadvantage.
Temporary workers add benefits to local rural economies and spend money at local businesses. In addition, Frey said each time the farm adds acres, it also adds domestic jobs at higher levels -- from purchase order clerks to forklift drivers and farm managers.
She testified, "We believe those who are working in agriculture without proper documentation should be able to make their presence known and join the H-2A program." An estimated 1 million agricultural workers likely don't have authorization.
"Much of the nation's foreign-born farm workers do not have proper work authorization, and the emphasis on enforcement without an accompanying effective legal ag guestworker program puts our industry and our nation's ability to sustainably and affordably feed our people in jeopardy," Frey said.
The Agricultural Guestworker Act, planned to be introduced in the "coming weeks" by Rep. Bob Goodlatte (R., Va.), chairman of the House Judiciary Committee, will aim to replace the inefficient and troublesome H2-A program with a new guestworker visa: the H-2C. It updates a bill Goodlatte introduced in 2013, and he said it is a "good-faith attempt" to take into account the agricultural community's comments and concerns.
"It's clear that the current program is outdated and broken for American farmers, and it's well past the time to replace it with a reliable, efficient and fair program and provide American farmers access to a legal, stable supply of workers both in the short and long term, for seasonal as well as year-round work," Goodlatte said.
To boost the agricultural labor market and eliminate bureaucratic red tape, this program would be administered by the U.S. Department of Agriculture rather than the U.S. Department of Labor.
"The USDA better understands the unique needs of the American dairy and agriculture industry and the challenges they face," the American Dairy Coalition said. "Furthermore, rather than just supporting seasonal labor needs, the H-2C would serve the more diverse needs of dairy, food processing and other year-round operations."
The program works by allowing a "registered agricultural employer" to offer up to 36-month visas to both existing and incoming laborers. Current undocumented workers will be encouraged to identify themselves to participate in this program. H-2C will offer workers and employers more choices in their arrangements, providing more flexibility and opportunity for workers to move freely to meet labor demands across the marketplace. In most cases, the workers can be employed under contract or at will. Employers will not be required to train or hire unneeded workers after their workforce is established (effectively eliminating the cumbersome "50% rule").
However, Democrats continue to push a bill from Rep. Luis Guiterrez (D., Ill.) that would grant a legal pathway to citizenship for workers after employment in agriculture for at least 100 days per year for five years.
Giev Kashkooli, political and legislative director of the United Farm Workers, called Goodlatte's expected proposal a "mistake" because it would eliminated the 50% rule, which would give domestic workers access to the jobs and would reduce wages below the level employers already report as average.
Subscribe to Our Newsletters
Feedstuffs is the news source for animal agriculture
You May Also Like
---