Final FSMA rule released
Final FSMA rule released
Industry pleased with flexibility final rule provides while still allowing for improved food safety.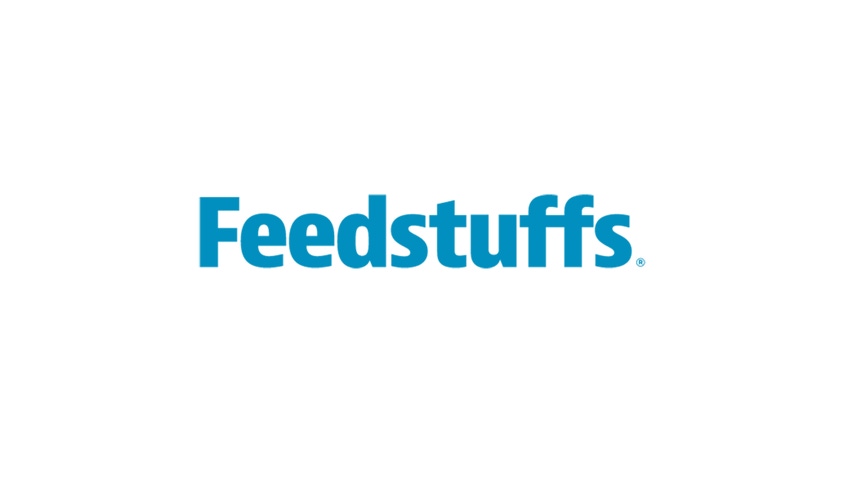 The Food and Drug Administration published Sept. 10 in the Federal Register final rules for the Food Safety Modernization Act (FSMA) "Current Good Manufacturing Practices and Hazard Analysis and Preventive Controls for Food for Animals."
FSMA was enacted in 2011. FDA first proposed provisions in 2013 for the animal food preventative controls rules with additional opportunities to comment on revisions in a 2014 supplemental notice. Stakeholders have been actively involved with FDA and many industry concerns have been addressed in the final rule.
FDA listened to stakeholders and the final rule provides additional flexibility for animal food producers. Richard Sellers, senior vice president of legislative and regulatory affairs for the American Feed Industry Assn., complimented the agency for its transparency and ability to listen to industry concerns. The 666-page final rule made considerable changes, he said, which make the rule more feasible for feed industry members.
Sellers explained FDA followed through with AFIA's request for a phase-in approach to implementation, giving all animal food manufacturing facilities additional time to execute Current Good Manufacturing Practices first, followed by the hazard analysis and preventive controls.
"The phase-in process, as we have said all along, benefits everyone. It allows firms more time for adjustment to basic program requirements such as CGMPs before adhering to more complicated aspects of the final rule," Sellers said. Large firms will be required to implement their CGMP by September 2016 and another year to do preventative controls.
Sellers said not every facility will have to do preventative controls, especially feed plants. Pet food plants will have microbial controls they'll need to put in place.
A major concern from industry during the comment period was how the original human and animal food preventative control rules were treated very similarly, despite the unique differences that exist between the two.
For instance, originally it appeared the final rule would require food safety systems known as Hazard Analysis and Critical Control Point (HACCP) systems. FDA instead changed its terminology to distinguish FSMA's requirements for hazard analysis and risk-based preventative controls from HACCP requirements. The final rule isn't mandating certain control processes or methods for critical access points, but rather defines an end point and allows for a number of different ways to reach that goal, Sellers explained.
FDA estimated total annualized costs at $139 to $170.7 million per year over 10 years, which is significantly lower than some of the high estimates of $700 million per year from the proposed rules. Sellers said, "We believe our constant hammering on costs has been heard," adding that FDA's ability to be more flexible significantly cuts down costs required of industry stakeholders. Good manufacturing practices rather than implementation of constant preventative controls and monitoring will allow for lower costs.
"Due to the adaptation of the phase-in approach and the revisions to the CGMPs, the animal food rule cost-to-benefit ratio is more realistic," Sellers said. "Although AFIA maintains FSMA will always be a costly regulation, we acknowledge FDA's attempt to equalize the gap between the cost and the limited benefits in the final rule."
Leah Wilkinson, AFIA director of ingredients, pet food and state affairs, said FDA's new Supply-Chain Program, which is a revamp of supplier verification – will also help significantly reduce costs. The final rule allows entities such as distributors, brokers and aggregators to determine, conduct and document appropriate supplier verification activities as a service to the receiving facility. If the supplier is controlling the hazard and can document it, the purchasing company does not have to as well.
Feed mills associated with fully vertically integrated farming operations (i.e., farms where the feed mill, animals, land, and establishment are all owned by the same entity) generally meet the definition of a farm and are therefore not subject to the Preventive Controls for Animal Food final rule. FDA intends to publish a proposed rule in the future that would require some feed mill operations that currently are part of a farm to implement the current good manufacturing practices established by the Preventive Controls for Animal Food rule.  
Industry members including AFIA, National Grain and Feed Assn., Pet Food Institute and the National Renderers Assn. plan to continue working together in the weeks and months ahead with FDA's Center for Veterinary Medicine (CVM) to gain a clearer understanding of all the final rule changes and what the agency will expect for compliance.
AFIA and Feedstuffs will be holding a Webinar on FSMA on Oct. 7 at 2 p.m. Check www.Feedstuffs.com for additional information. FDA will also hold three separate Webinars on different components of the rule on Sept. 15, 16 and 17. Find more information here.
Subscribe to Our Newsletters
Feedstuffs is the news source for animal agriculture
You May Also Like
---