Feedstuffs reviews key stories of 2018
Feedstuffs reviews key stories of 2018
Take a look through 10 stories that grabbed headlines in the agriculture industry in 2018.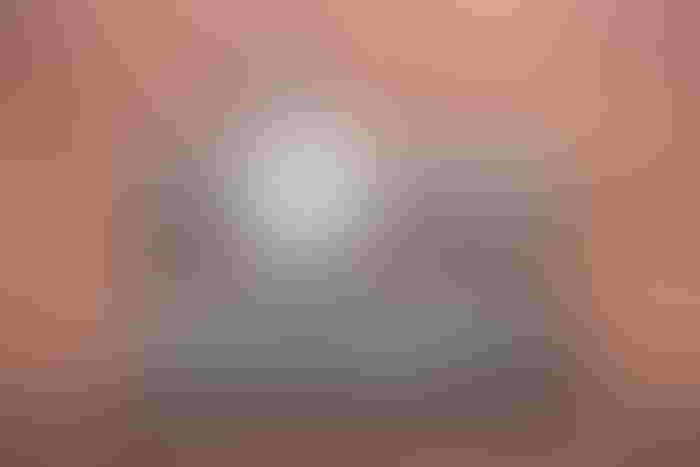 Farm bill passes. The 2018 farm bill crossed the finish line. Starting off as a promise from President Donald Trump at a Farm Bureau meeting in January, and after many partisan fights along the way, the 2018 farm bill offers an evolutionary change rather than revolutionary update to the farm safety net.
Trade war with China. The trade war between the U.S. and China heated up during 2018, with both countries engaged in hefty tit-for-tat import tariffs. At the more recent G20 summit, big promises were made as Trump and China's President Xi Jinping reached an agreement. Now, we'll see if that can bring true resolution to the trade war.
U.S.-Mexico-Canada Agreement (USMCA) signed. The North American Free Trade Agreement was renegotiated as USMCA. However, USMCA isn't a "slam dunk," and the gains don't offset retaliatory tariffs. Congressional approval still will headline trade discussions in 2019.
Mother Nature wreaks havoc. Agriculture took the brunt of Mother Nature's wrath in 2018, with wildfires in the West and two major hurricanes in the Southeast. Loss estimates totaled $26.4 million for Oklahoma cattle operations affected by April wildfires that burned more than 3000,000 acres. Preliminary crop and livestock damage in North Carolina from Hurricane Florence was estimated at approximately $1.1 billion, with the economic impact at $2.8 billion. The Georgia Department of Agriculture estimated agriculture damage from Hurricane Michael was $2.8 billion, while the Florida Department of Agriculture estimated Michael cause $1.5 billion worth of agriculture losses.
"Fake meat" creates labeling, regulatory concerns. It appeared that a turf war was starting between the U.S. Department of Agriculture and the Food & Drug Administration on who would regulate new cell-cultured meat "fake meat" products. Cattle industry groups continued to aggressively pursue efforts to protect consumers and beef in the marketplace against what they call the fake meat movement. The discussion involved several different products, including one that is plant based and one based from an animal cell. The technology also garnered attention on Capitol Hill as Rep. Rosa DeLauro (D., Conn.) sent a letter to the U.S. Government Accountability Office (GAO) requesting an examination of the regulatory framework surrounding cell-cultured foods.
"Recent innovations in cell-cultured foods have caught the attention of producers, marketers and venture capitalists alike. Over the past few years, some of the largest food companies in the United States have started to invest in cell-cultured technologies," DeLauro wrote. "While not yet commercially available, the potential introduction of this new type of product into the nation's food supply and economy raises many important questions." DeLauro continued, "To date, it remains unclear exactly how cell-cultured food products should be regulated. More information is needed for Congress to address this emerging sector in the United States and to ensure it is properly overseen by the relevant executive agencies once these products are commercially available." In November, USDA and FDA announced that they will both tackle oversight of cell-cultured food.
ASF outbreak causes shockwaves. While circulating in Eastern Europe for a decade, the emergence of the African swine fever (ASF) virus in China in August sent shockwaves through the global pork industry. By the end of the year, China had officially reported at least 90 cases of ASF in 23 provinces or municipalities, with the virus emerging in hog-dense regions in southern China. The ASF outbreak in China has tied up pork trade both within the country and globally as well as the soybean markets (also linked to ongoing China/U.S. tariff battles). The North American swine industry has launched proactive response plans focusing on border protection (including raising awareness of incoming meat products at international airports shipping ports) and feed ingredient biosecurity in case the virus contaminates imported ingredients.
ERS, NIFA relocation proposed. Agriculture Secretary Sonny Perdue has proposed to move the Economic Research Service (ERS) and National Institute of Food & Agriculture (NIFA) locations out of the Beltway. The proposed move has garnered intense criticism from former administrators and USDA leaders, although "overwhelming" interest has been expressed in new locations.
Elanco Animal Health becomes stand-alone business. Elanco Animal Health Inc. extended its initial public offering in September 2018. The deal was viewed as another test of investor appetite for large, stand-alone animal health businesses. Pharmaceutical giant Zoetis was the first such test, and that resulted in a tripling of stock price and a current price-to-earnings ratio that is now 60% more than its former parent. One significant difference between the two animal health companies, however, is their portfolio of vaccines. Zoetis has a much higher percentage of vaccine-related offerings than Elanco does, which some analysts said gives it the advantage of higher product margins and less opposition from the clean food movement.
The Elanco Animal Health board of directors authorized a restructuring program in December to streamline its international operations, including shifting focus and resources to priority areas. The proposed restructuring is expected to lead to a charge of approximately $37 million in the fourth quarter of fiscal 2018, consisting of approximately $19 million in severance costs and $18 million in asset write-off expenses. The total cash expenditures associated with the program are expected to be approximately $20 million, consisting primarily of severance costs. The restructuring was said to reflect a change from having a physical location to a distribution model in certain countries in connection with the separation of the company's business from that of Eli Lilly & Co. following Elanco's initial public offering.
Brazil trucker strike. Hundreds of thousands of Brazil's nearly 2 million truck drivers began an 11-day strike on May 21 to protest high diesel prices. The strike slowed Brazil's economy, crippled transportation-dependent industries and caused estimated losses of $1.75 billion to Brazil's agriculture sector. Although goods of all kinds started flowing again by June, the strike left lasting scars on the economy. Forecasters estimated total losses of between $25-30 billion to Brazil's economy as a result of the strike, and Brazil's National Confederation of Agriculture & Livestock estimated losses to the agricultural sector at $ 1.75 billion.
Newcastle disease plagues California. Animal health officials in southern California have been responding to an outbreak of virulent Newcastle disease (vND) among backyard poultry and show bird owners. Since May 18, USDA confirmed 231 cases of vND in California: 104 in San Bernardino County, 87 in Riverside County, 39 in Los Angeles County and one in Ventura County. On Dec. 15, vND was detected in a commercial egg layer operation in Riverside County, Cal., for the first time since 2003. The commercial operation had 110,000 six-week-old pullets, according to information provided to the World Organization for Animal Health.
Subscribe to Our Newsletters
Feedstuffs is the news source for animal agriculture
You May Also Like
---