Feedlot exit weights, days on feed increase
Feedlot exit weights, days on feed increase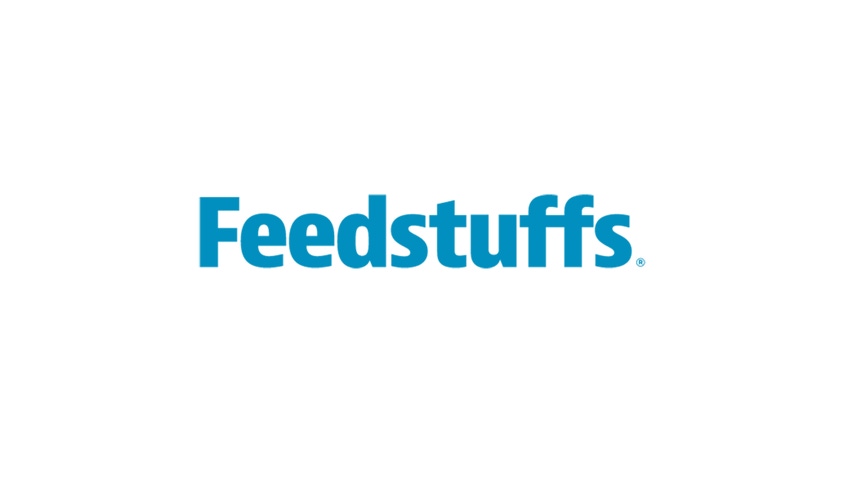 THE drought-induced reduction in feeder cattle supplies, coupled with relatively stable consumer demand for beef in the retail case and lower commodity prices, effectively created a situation where each additional pound of beef has more value than ever, according to Kansas State University beef systems specialist Justin Waggoner.
Cattle feeders have responded by increasing exit weights and increasing days on feed, he said.
According to the "K-State Focus on Feedlots," exit weights in 2014 averaged 1,390 lb. for steers and 1,246 lb. for heifers, which was a relative increase of 15 lb. for steers and 5 lb. for heifers compared to 2013. Days on feed increased by eight days for steers and six days for heifers in 2014, Waggoner noted.
"The relative change in both exit weights and days on feed reported in 2014 relative to 2013 doesn't necessarily seem like much of an increase. However, if we take a longer-term outlook and compare 2013 and 2014 to the average monthly reported exit weight and days on feed for steers and heifers for the previous five years (2008-12), the story becomes more interesting," he said.
Exit weights, on average, were greater for each month in 2013 and 2014 for both steers and heifers. However, Waggoner said days on feed were similar to the previous five-year average in 2013 but began to exceed the five-year average in May 2014.
According to Waggoner, the observed increase in days on feed may be explained, in part, by a lower cost of gain in 2014 compared to 2013, which would tend to favor retaining cattle on feed longer.
Historically, exit weights have steadily increased over the last 24 years at a rate of 0.62 lb. per month and 0.67 lb. per month for steers and heifers, respectively (Figure). Thus, it will be interesting to see how, or if, the recent increases in exit weights influence this trend and how the cattle feeding industry will respond in the next few years to both expansion in the cow/calf sector and consumer demand, Waggoner noted.
Beef exports
U.S. beef exports to South Korea remained strong in May, increasing 5% from a year ago in volume to 9,740 metric tons and up 11% in value to $64.8 million, according to data released by the U.S. Department of Agriculture and compiled by the U.S. Meat Export Federation (USMEF). This pushed total January-to-May exports to Korea 4% higher in volume to 48,568 mt and 9% higher in value to $341.9 million.
However, USMEF said the market could see a short-term slowdown due to the toll the recent outbreak of Middle East respiratory syndrome (MERS) has taken on consumer spending in Korea. MERS was first diagnosed in Korea on May 20 but became a major public health concern in early June.
"Although MERS is not a food safety issue, its impact on Korea's restaurant sector was dramatic in June," USMEF president and chief executive officer Philip Seng explained. "Fortunately, our staff in Korea reports that the situation has improved significantly this month, with consumer activity beginning to return to normal. We expect beef demand in the Korean market — which is one of our strongest performers in 2015 — to rebound fairly quickly."
Another bullish factor, USMEF said, is Korea's domestic beef prices, which soared to near-term highs in June, reflecting relatively tight supplies.
USMEF reported that results for U.S. beef in other Asian markets have been mixed so far in 2015, with most struggling to keep pace with last year's import volumes.
Exports to Japan slumped in May, falling 10% from a year ago in volume to 17,964 mt and down 15% in value to $106.9 million. This year through May, exports to Japan remained modestly higher than a year ago at a volume of 88,936 mt (up 2%) with a value of $564.6 million (up 3%).
While the beef export value has managed to stay in positive territory in most Asian markets, Seng cautioned that the U.S. industry faces a volatile business climate.
"Lack of access to China, which never reopened after the 2003 BSE (bovine spongiform encephalopathy) case, is definitely holding back our export growth," he said. "China is a burgeoning market that impacts prices and product flow throughout a large region, and its influence on global beef trade is growing rapidly. Exporting to China would significantly expand the presence of U.S. beef in Asia, but we remain on the sidelines as our competitors gain a stronger foothold."
USMEF noted that just four years ago, China's beef imports totaled only $112 million for an entire calendar year, but through May of this year, imports exceeded $700 million, a 17% increase from the record pace of 2014. The primary suppliers to China are currently Australia, Uruguay, New Zealand and Argentina, USMEF noted.
Pinkeye treatment
Each year, bovine keratoconjunctivitis, or pinkeye, causes cattle producers to lose an estimated $150 million due to reduced cattle weight gains, decreased milk production, treatment costs and potential price discounts for affected animals.
"Pinkeye is a contagious disease causing inflammation of the cornea and conjunctiva. If left untreated, severe damage to the eye may occur," said Janna Kincheloe, a South Dakota State University Extension research associate.
Kincheloe added that the climate this growing season is optimal for pinkeye.
"Moist conditions and lush forage can create optimal conditions for pinkeye, as wet weather typically increases the incidence of face flies that irritate eyes and help spread the disease," she said.
In addition, tall grass can irritate the eyes when cattle lower their heads to graze.
Multipronged prevention. Preventing the disease typically requires a multipronged approach, explained Russ Daly, a professor and extension veterinarian.
"The most effective way to deal with pinkeye is to stay ahead of it by integrating prevention with broad-based treatment strategies developed in conjunction with a veterinarian as part of a herd health management plan," Daly said.
He explained that an effective plan often includes vaccination, fly control and managing the grazing environment. He also noted that it takes approximately four to six weeks to get maximum immune response from vaccines, so producers should plan accordingly and vaccinate prior to observing a disease outbreak in the herd.
Daly added that even if preventative measures are in place, it is important to be able to detect and treat pinkeye early.
Detection, treatment. Clinical signs of pinkeye are consistent, according to Daly. Within the first three to five days of infection, cattle blink frequently and have excessive tearing, and there is redness in the conjunctiva (white part) of the eye.
Pain may also contribute to reduced feed intake, he said. After a day or two, a small ulcer in the center of the cornea will appear as a small white spot.
"The cornea develops a cloudy blue-gray appearance due to inflammation. One or both eyes may be affected, and the eye(s) are often held shut due to pain," he said.
The key to treating pinkeye effectively is to treat early.
"The goal of early pinkeye detection and treatment is to eliminate the causative agent (most typically Moraxella bovis bacteria) by using long-acting antibiotics, often tetracycline," Daly said.
Kincheloe added that commercially available, non-antibiotic antibacterial topical treatments may also be effective in helping to alleviate pain and discomfort and speed the healing process.
"Producers should consult with their veterinarians to determine optimal treatment strategies for individual situations," she said.
If left untreated in the early stage of the disease, the ulcer will continue to spread across the cornea, and the eye will become increasingly cloudy.
"Blood vessels from the outside of the cornea begin to grow to help with healing, which gives the cornea the classical pink appearance," Daly said.
He explained that the ulcer will eventually cover most of the cornea, and the inflammation will spread to the inner parts of the eye. If this occurs, the inside of the eye fills with a pus-like substance called fibrin that gives the eye a yellow appearance.
In order to prevent any further damage, aggressive treatment with long-acting antibiotics is critical at this stage of the disease. Additionally, Daly said there is some evidence supporting the use of injectable penicillin in the external layer of the bulbar conjunctiva (white of the eyeball), but a veterinarian should perform this procedure because improperly placed injections may be ineffective and result in further damage to the eye.
Protecting the eye from sunlight by applying an eyepatch over it can also be very important since ultraviolet rays can activate enzymes that may increase eye damage. "This will also reduce shedding of bacteria," he said.
Some veterinarians may prefer to suture the eyelid shut if the corneal ulcer is deep and appears likely to rupture. Individuals treating the eyes should wash their hands or change gloves between affected animals to avoid spreading the bacteria further.
As the healing process occurs, excessive tearing and blinking will subside, and blood vessels will recede. However, Kincheloe said the eye may continue to be a cloudy blue color for one to two weeks.
"Clearing of the edema will begin at the outside edge of the cornea, and sight will begin to return," Kincheloe said.
The eyes of most infected cattle heal within 60 days, but a white scar may result that can remain for the lifetime of the animal.
Volume:87 Issue:27
Subscribe to Our Newsletters
Feedstuffs is the news source for animal agriculture
You May Also Like
---