Feed industry poised for digital disruption
Feed industry poised for digital disruption
The feed industry is on the verge of a digital disruption and needs to act now to realign itself and minimize the severity of what likely lies ahead.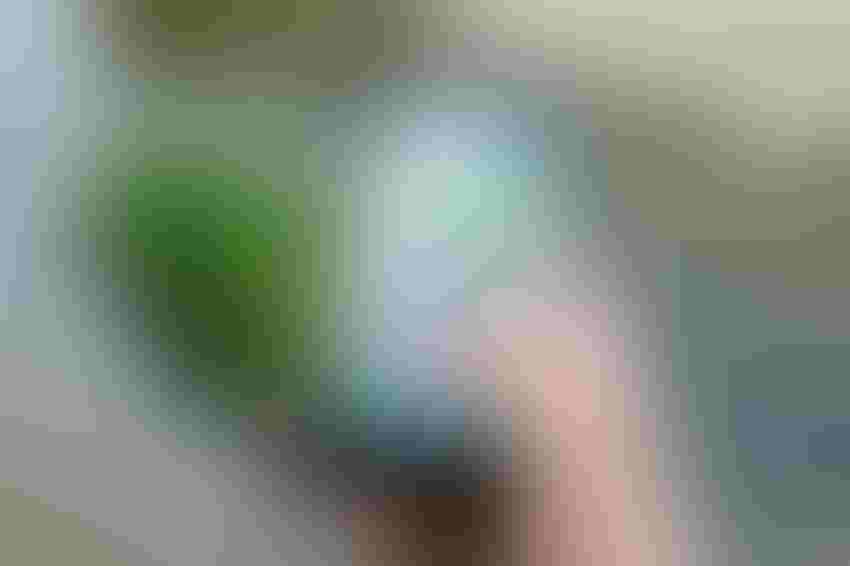 The feed industry is on the verge of a digital disruption and must act now or risk having others step in to take advantage of potential gaps and vulnerabilities, John Foley of Cargill Animal Nutrition told 700 feed industry leaders gathered in Ft. Worth, Texas, for the American Feed Industry Assn.'s Purchasing & Ingredient Supplier Conference (PISC).

"Someone — somewhere — is plotting to take your customers away from you," Foley wrote in a Feedstuffs column in 2014. He reiterated that thinking, even adding a bit of urgency, at this year's PISC.

Foley pointed out that digital disruptions are often very severe for the industries they disrupt. Think about it, he said. Did the taxi industry see Uber and Lyft coming at it? Did Blockbuster think about Netflix? Did various goods manufacturers ever think Amazon would go beyond just books?
Recalling the days of when the greatest challenge wasn't whether opening a computer file would result in a virus, but rather whether the pile of paper in the inbox might topple over and cause injury, Foley said technology today is exploding at an exponential rate from both a use standpoint and that of development.

When he entered this industry as a research dairy nutritionist, Foley said he had a serviceable feed formulation program and a ration formulation program that needed some major work. One of his first projects was to 'fix' the ration formulation software.
"There were no desktop computers back then, so here's how my ration formulation software solution worked: A feed salesperson filled out a paper template with animal and feedstuff information. The form was snail-mailed to headquarters. A nutritionist edited the form and sent it to the data center. Computer cards were keypunched and fed into the mainframe computer. The next morning, the nutritionist received a faint, dot-matrix ration printout.
"The first run was almost never a practical ration, so one or more rounds of tweaking followed, each accompanied by another overnight run. When a practical ration was finally achieved, it was snail-mailed to the salesperson, who would take it to the farm on a subsequent sales call. Voila! The dairy producer would have a computer-generated ration in only a couple of weeks or so," Foley said.
After a lot of "fits and starts" with early-stage formulation solutions, today's advanced formulation solutions bear no resemblance whatsoever to the arcane programs of years back. Instead, Foley said, the diligence put forth has paid off handsomely with the advent of sleek, intuitive, integrated solutions that work seamlessly with other operations programs and customer systems.

"Just think about how many challenges to the status quo have led us to where we are today," Foley said.
Those challenges remain and are even intensified. They require that same willingness to challenge the status quo, Foley said.
In fact, the current investment in digitalization is aggressive. In 2015 some $4.6 billion from venture capital was invested, double that of 2014. New solutions are hitting the market fast, Foley said, noting that digital technology has a rapid pace of innovation and mobile- and cloud-based platforms are quickly becoming industry standards.
"The thing to remember is that the disruption is more important than the disruptor," Foley said. Some disruptors will fail but the disruption itself generally doesn't ever go away. The taxi industry will likely never be the same nor will our retail sector as a result of the disruptors that have penetrated, and ultimately changed, their industries forever.
"We, as an industry, need to move into the co-creation zone where we work together to move forward," Foley said. That means we need to be reexamining our competencies, relationships, even talent. As an industry, we need to find ways to be more connected, transparent, proactive, agile, data-based, innovative, customer-focused, value-enhancing and simplifying, he said.
"We have so many technologies coming at us that we really can't ignore it anymore. Partnerships are a necessity," Foley said. He told the group to shore up their incumbents' advantages by assessing their own digital transformation state and to set their sights on becoming more connected, transparent, agile, experimental and fast.
Subscribe to Our Newsletters
Feedstuffs is the news source for animal agriculture
You May Also Like
---