Federal partnership kicks off next phase of water quality challenge
Federal partnership kicks off next phase of water quality challenge
Nutrient Sensor Action Challenge is a collaboration among EPA, USDA, USGS, NIST and NOAA.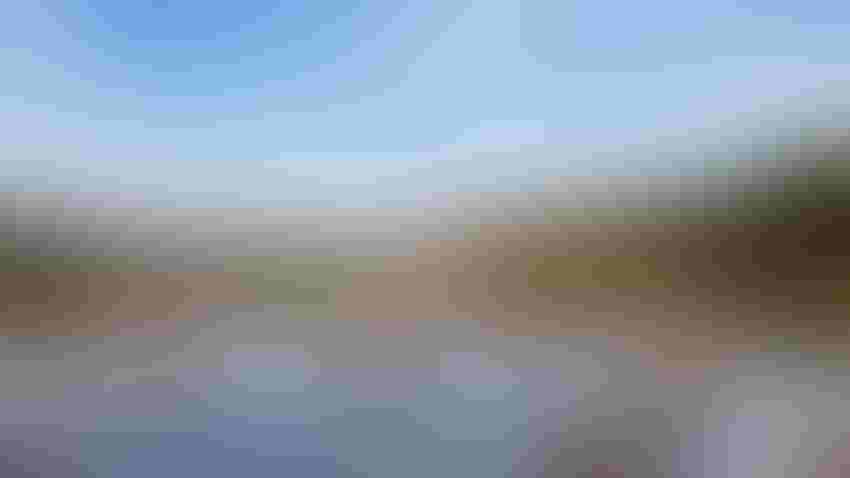 Credit: Photo by Jordan Angle, courtesy of The Ohio State University.
On Thursday, the U.S. Environmental Protection Agency and four federal partners launched the next phase of a technology-accelerating water quality challenge calling for demonstrated use of nutrient pollution sensors.
Nutrient pollution is a widespread water quality challenge in the U.S. and is caused by excess nitrogen and phosphorus in the water. By demonstrating successful strategies for incorporating nutrient sensors into existing water monitoring and nutrient management efforts, the Nutrient Sensor Action Challenge can help states and communities overcome the major barriers to measuring and reducing this pollution.
The Nutrient Sensor Action Challenge builds on the 2014 Nutrient Sensor Challenge, which helped facilitate the development of affordable, high-performing, continuous nutrient sensors and analyzers. In August 2017, the federal partnership launched Stage I of the Nutrient Sensor Action Challenge, which called for plans showing how these sensors could be deployed and how collected data could be used to enable improved state and local nutrient management decision-making. Stage I closed in September 2017 with five winning entries.
Stage II of the Challenge is now open. Competing teams will deploy and collect data from two or more nutrient sensors for at least three months. Teams will also demonstrate how local communities can use the collected data to improve nutrient management decisions. Stage II teams will be competing for a share of $100,000 in prizes.
The Nutrient Sensor Action Challenge is a collaboration among EPA, the U.S. Geological Survey (USGS), U.S. Department of Agriculture, National Institute of Standards & Technology (NIST) and the National Oceanic & Atmospheric Administration (NOAA)-led U.S. Integrated Ocean Observing System.
An informational webinar about Stage II of the challenge will be held at 2 p.m. (EDT) on March 15.
For more information on the Nutrient Sensor Action Challenge can be found at www.epa.gov/innovation/nutrient-sensor-action-challenge.
Subscribe to Our Newsletters
Feedstuffs is the news source for animal agriculture
You May Also Like
---