FDA not always efficient at food recall process
FDA not always efficient at food recall process
OIG report leads FDA to improve oversight of food safety and how it implements recall process.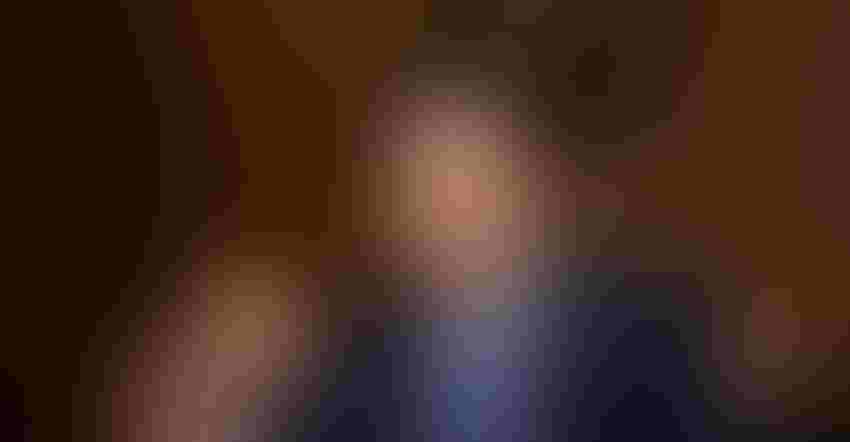 Food & Drug Administration commissioner-designate Scott Gottlieb testifies during a Senate Health, Education, Labor & Pensions Committee hearing on April 5, 2017, in Washington, D.C.
Zach Gibson/Getty Images
The Food & Drug Administration did not always have an efficient and effective food recall process that could ensure the safety of the nation's food supply, according to a new Office of the Inspector General (OIG) report.
FDA Commissioner Dr. Scott Gottlieb said the reissued, final version of the OIG report, which examined food recall practices over the time period from Oct. 1, 2012, to May 4, 2015, raised some significant concerns for him as he oversees the agency.
"While the FDA has addressed many of the findings after the draft version was first released in 2016, we still have more work to do. I take these obligations very seriously," Gottlieb said. "Making sure the FDA has effective recall practices in place and that we take immediate action to address unsafe foods are high priorities of mine. Our recall authorities – and how we deploy them – are a cornerstone of our vital consumer protection mission."
OIG identified deficiencies in FDA's oversight of recall initiation, monitoring of recalls and the recall information captured and maintained in FDA's electronic recall data system, the Recall Enterprise System (RES).
Specifically, OIG found that FDA could not always ensure that firms initiated recalls promptly and that FDA did not always: (1) evaluate health hazards in a timely manner, (2) issue audit check assignments at the appropriate level, (3) complete audit checks in accordance with its procedures, (4) collect timely and complete status reports from firms that have issued recalls, (5) track key recall data in the RES and (6) maintain accurate recall data in the RES.
Recalls also were not always initiated promptly because FDA does not have adequate procedures to ensure that firms take prompt and effective action in initiating voluntary food recalls.
"FDA's monitoring of recalls was not always adequate, because FDA staff had insufficient oversight to ensure that the assignment was at the appropriate level, and FDA obtained incomplete or inaccurate consignee information from firms initiating recalls," OIG noted. "Additionally, FDA lacked adequate procedures to collect timely and complete status reports from these firms because the procedures did not require staff to request status reports at the time the recall was initiated."
Gottlieb said FDA is exploring ways to better accomplish the goal of making sure consumers have the information they need to avoid hazardous products that are the subject of recalls.
As part of the report, OIG last year reviewed a selective sample of 30 food recalls initiated from 2012 to 2015, including some very challenging ones that occurred over this three-year period.
OIG recommended that FDA use its Strategic Coordinated Oversight of Recall Execution (SCORE) initiative to establish set time frames, expedite decision-making, move recall cases forward and improve electronic recall data.
Gottlieb said the SCORE team has made a big difference in situations that have risen over recent years. The team has been involved in cases that range from lead contamination of a dietary supplement, salmonella contamination of powdered milk, Escherichia coli O157:H7 contamination of soy nut butter and the discovery of listeria in hummus, soft cheese and smoked fish.
FDA stated that, in addition to facilitating recalls and import alerts for the detention of products entering the U.S., SCORE initiated or helped expedite the process for suspending the registration of two food facilities -- actions that block the facilities' ability to distribute food to the marketplace.
Beyond the establishment of SCORE, FDA has put in place several additional procedural and policy changes. Gottlieb added that the agency will announce additional policy steps it plans to take as part of a broader action plan to improve its oversight of food safety and how it implements the recall process.
Rep. Rosa DeLauro (D., Conn.) said the latest OIG report confirms that FDA's response to food recalls is both "slow and inadequate." She added, "All too often, months go by before retailers take contaminated food off the market; all the while, more and more people fall ill."
DeLauro also called on FDA to reverse its policy of withholding the names and locations of retailers and distributors where recalled food is sold. She said, "While I believe that the FDA already has the authority to release this information, I am committed to introducing legislation if Commissioner Gottlieb's review finds otherwise."
Subscribe to Our Newsletters
Feedstuffs is the news source for animal agriculture
You May Also Like
---