Farm income continues descent
Farm income continues descent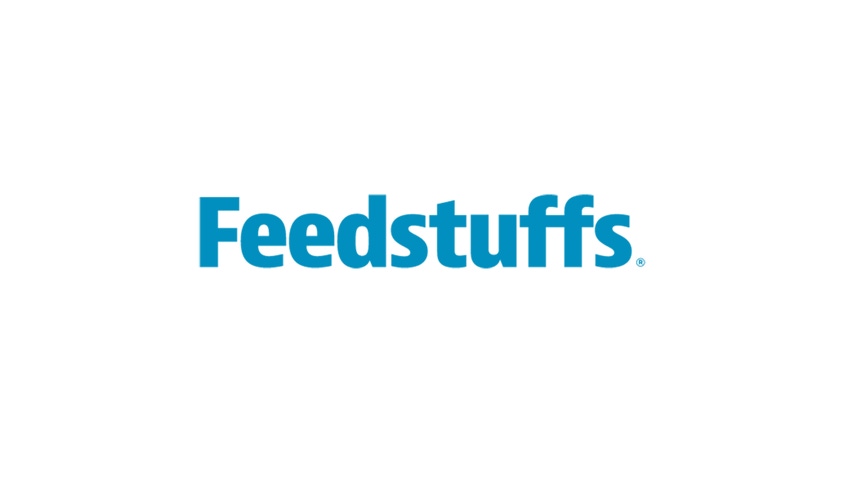 BOTH net cash income and net farm income are forecasted to decline for the second consecutive year after reaching recent historic highs in 2013, according to farm sector profitability forecasts published last Tuesday by the U.S. Department of Agriculture.
Net cash income is expected to fall 21% in 2015, while the projected 36% drop in net farm income (Figure) would be the largest since 1983 (in both nominal and inflation-adjusted terms).
Livestock receipts could decline by more than 9% ($19.4 billion) in 2015 due to reductions of 29% and 27% in dairy and hog receipts, respectively.
Mitch Morehart, senior agricultural economist at USDA's Economic Research Service, said cattle receipts are down only slightly and still remain strong relative to recent history.
After reaching a record high of $49.3 billion in 2014, milk receipts are expected to drop 29% in 2015 as declining prices more than offset a small expected increase in milk production.
Hog production is expected to expand in 2015 as the industry recovers from porcine epidemic diarrhea virus. However, hog prices are expected to drop sharply.
Poultry and egg receipts are expected to be broadly affected by this year's highly pathogenic avian influenza (HPAI) outbreak, although the effects will be mixed. Since it was first detected in December 2014, HPAI has claimed 48 million birds, with turkeys and egg-laying chickens most vulnerable. The decline in the number of both turkeys and egg-laying chickens is expected to reduce production and place upward pressure on prices, leading to a forecasted 5.2% increase in poultry/egg receipts in 2015.
Relatively few broilers have been infected by HPAI, and U.S. broiler production is expected to increase in 2015. Still, U.S. broiler prices and cash receipts are expected to fall as HPAI-related export bans increase U.S. inventories and take prices lower.
Crop receipts are expected to decrease by more than 6% ($12.9 billion) in 2015, led by a projected $7.1 billion decline in corn receipts, a $3.4 billion drop in soybean receipts and a $1.6 billion drop in wheat receipts.
Since hitting a record high in 2012, corn receipts have fallen 35%. Corn prices are expected to fall further in 2015, while production is also expected to drop slightly relative to 2014. Cash receipts for soybeans and wheat are also expected to decline from 2014 on quantity and price forecasts that are down 8.5% and 13.8%, respectively.
Total production expenses are forecasted to fall for the first time since 2009 — although by less than 0.5% — and would represent only the third year since 2000 that the farm sector spent less than the previous year. The largest declines are expected for energy inputs and feed.
Expenses are projected to increase for labor, interest and property taxes. Morehart said production costs have seen five consecutive years of increases for a cumulative 42% rise since 2009, but they are estimated to decrease $1.5 billion this year.
Morehart noted that for animal and product farm businesses, the average income — especially for dairy and hog farms — will be dramatically lower as a direct result of lower projected cash receipts. Many of the higher expense categories, such as interest and labor, are prominent for dairy and hog producers.
Production expenses are expected to decline less than gross farm income in percentage terms, leading to tighter margins. The forecasted decline in expenses will be driven primarily by reduced spending on feed, fuel and fertilizer, which should outweigh the expected increases in spending on labor, interest and property taxes/fees.
The largest forecasted increase in farm production expenses is for interest outlays, which are up significantly due to expanded farm debt and higher interest rates. Interest paid on debt secured by real estate is expected to increase by almost 23% to just under $12 billion in 2015. Interest payments for non-real estate debt are also expected to increase substantially to $7.5 billion, a 25% increase from 2014.
USDA revised net farm income for 2015 downward from the agency's February forecast to the lowest level since 2006. The changed outlook for net farm income is largely the result of a downward revision in the value of inventory change for crops and a significant increase in capital consumption. These more than offset an upward revision in crop receipts relative to the February projections, USDA explained.
Agriculture Secretary Tom Vilsack said the forecast, although down from record levels, shows that rural America "remains stable and resilient in the face of the worst animal disease outbreak in our nation's history and while the western United States remains gripped by drought."
Vilsack added that the agriculture industry remains fundamentally sound, "supporting and creating good-paying American jobs for millions," with two-thirds of all rural counties gaining jobs over the past year.
Volume:87 Issue:d3
Subscribe to Our Newsletters
Feedstuffs is the news source for animal agriculture
You May Also Like
---