Farm groups welcome coronavirus food assistance
Farm groups welcome coronavirus food assistance
Direct aid and farm commodity purchases offer lifeline, while ethanol industry left out.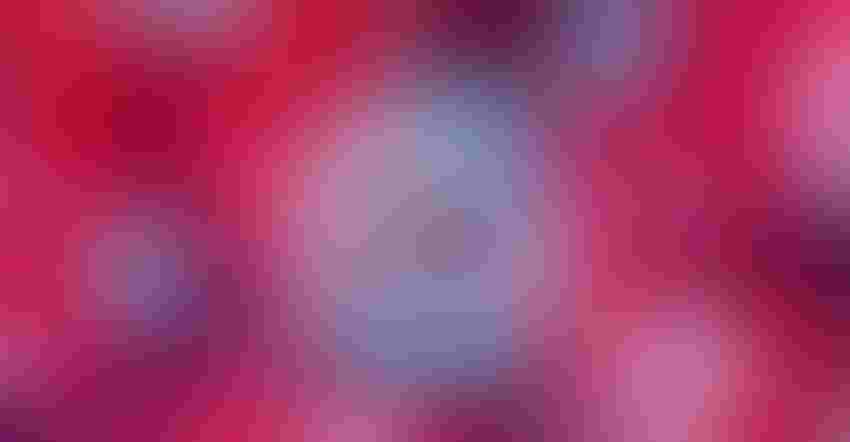 BE PREPARED: To help farmers and ranchers prepare for the spread of the coronavirus, the Nebraska Farm Bureau has developed a list of things for farmers and ranchers to consider.
wildpixel
Farm groups welcomed the initial $19 billion economic aid package in response to the COVID-19 pandemic for America's farmers and ranchers announced by Secretary of Agriculture Sonny Perdue on Friday evening. The package includes $16 billion in direct payments to producers with another $3 billion to purchase meat, dairy products, fruits and vegetables.
"The coronavirus pandemic forced the closing of restaurants, schools and college cafeterias, causing commodity prices to fall off a cliff and serious disruptions to food supply chains," said American Farm Bureau Federation President Zippy Duvall. "This $16 billion in aid will help keep food on Americans' tables by providing a lifeline to farm families that were already hit by trade wars and severe weather."
USDA said it will begin with the procurement of an estimated $100 million per month in fresh fruits and vegetables, $100 million per month in a variety of dairy products, and $100 million per month in meat products.
Duvall added, "The plan to purchase $3 billion in meat, dairy products, fruits and vegetables will help to stabilize markets and keep farms afloat so they can go about the business of feeding America. Farmers and ranchers proudly accept the responsibility of feeding this nation and it's heartbreaking to be forced to dispose of milk and plow under crops of fresh food at a time when others are going hungry."
Duvall said he appreciated the additional funding from other sources to help deliver food from farms to food banks. USDA outlined an additional $873.3 million in Section 32 funding to purchase ag products for distribution at food banks and $850 million for food bank administrative costs and a minimum of $600 million for food purchases.
Michael Dykes, D.V.M., president and chief executive officer of the International Dairy Foods Association, said the payments and actions represent a robust good-faith effort to ensure the dairy supply chain remains intact.
"IDFA requested that USDA and the White House act with urgency to deliver an aggressive mix of direct financial support for producers as well as food purchases to offset growing food insecurity," Dykes said. "The Administration delivered with a creative approach on the product purchase side of this announcement. IDFA is pleased to see USDA go beyond traditional programming to streamline the process and forge an important partnership with the private and non-profit sectors to incorporate underutilized foodservice infrastructure—such as transportation and refrigerated storage—to quickly and efficiently get food to Americans in need. For our dairy processors who have lost their foodservice business, IDFA is grateful that these USDA purchases will go to those most in need of nutritious food and spur demand for additional dairy products."
Jim Mulhern, president and CEO of the National Milk Producers Federation, said the plan should provide important relief to some producers.
"Dairy's fortunes have been especially grim, given the perishability of our product, its daily harvest and the fact that the virtual shutdown of the food service market has wiped out more than one-third of our product demand. After five years of poor prices, many producers faced financial difficulties even before the coronavirus crisis. Without more aid, this crisis could be their demise. We hope to work with USDA and members of Congress on implementing this plan and on the further assistance that will inevitably be needed due to this deepening crisis," Mulhern said.
National Cattlemen's Beef Association President Marty Smith applauded the USDA relief plan. "Total [cattle] industry losses are expected to reach $13.6 billion. While the relief funds that have been allocated to USDA by Congress represent a start to stabilizing the industry, there is much more work to be done to protect the cattle producers who are an essential component of the agriculture industry and the anchor for rural America," Smith said.
Howard "A.V." Roth, president of the National Pork Producers Council and a hog farmer from Wauzeka, Wisconsin, estimated said the $1.6 billion in direct payments to hog farmers, including payment limitations of $125,000 per commodity and $250,000 per individual. Industry economists conservatively estimate that hog farmers will lose $37 per hog marketed, or $5 billion collectively, for the remainder of the year.
"We fear the lifeline so desperately needed will fall short of what is truly needed. While the direct payments to hog farmers will offset some losses for some farmers, they are not sufficient to sustain the varied market participants, including those who own hogs as well as thousands of contract growers who care for pigs. All of these participants have made sizable investments in a U.S. pork production system that is the envy of the world. Many generational family farms will go bankrupt without immediate financial aid," Roth said.
"We are thankful for USDA commodity purchases, a step that will hopefully help move a backed up supply of pork to those who need it, creating much-needed plant capacity to harvest market-ready hogs that have lost value as they have backed-up on farms because of COVID-19," he added.
The fruit and vegetable estimated the package will offer some $2.7 billion in financial support targeted to the fruit and vegetable industry in response to the overwhelming losses from the COVID-19 emergency. That support is divided with $2.1 billion allocated for direct payment to growers, and $100 million per month for the next six months in produce purchases.
"Farmers who provide our fresh fruits, vegetables and tree nuts have suffered massive economic damage, triggered by the nearly complete shutdown of the food service sector," said Dave Puglia, CEO of Western Growers. "This crisis threatens to put thousands of farmers and associated companies out of business. The relief package announced today by President Trump and Secretary Perdue provides a very limited and conditioned first injection of $2.7 billion in financial assistance for the fresh produce industry until the economy regains its footing. Clearly, far more will be needed with more reasonable limits."
Meanwhile, the ethanol industry said the aid package represented a missed opportunity and implored to Congress and the administration to ensure that the ethanol industry is included in the next round of emergency relief.
Renewable Fuels Association President and CEO Geoff Cooper said, "USDA missed a crucial opportunity to lend a helping hand to an industry that is suffering the worst economic crisis in its history. Roughly half of the ethanol industry is shut down today, as fuel demand has collapsed in response to COVID-19. Corn demand and prices have plummeted as plants across the country are idling. Jobs are being lost, grain markets are being ravaged, rural communities are being destabilized, and the long-term future of homegrown renewable fuels hangs in the balance."
Cooper added, "With each passing day, the nation's renewable fuels sector edges closer to the brink of complete collapse. The ethanol industry needs help. We simply cannot afford to lose an industry that has become part of the fabric of rural America."
Subscribe to Our Newsletters
Feedstuffs is the news source for animal agriculture
You May Also Like
---