Farm first level of defense for food safety
Farm first level of defense for food safety
Pew report examines potential strategies that can be implemented on farms and feedlots to reduce risk of pathogens in meat and poultry.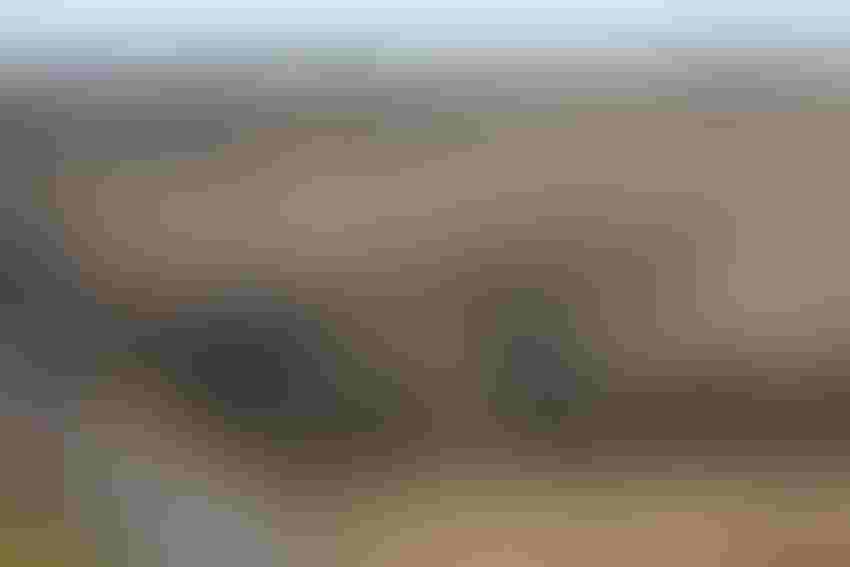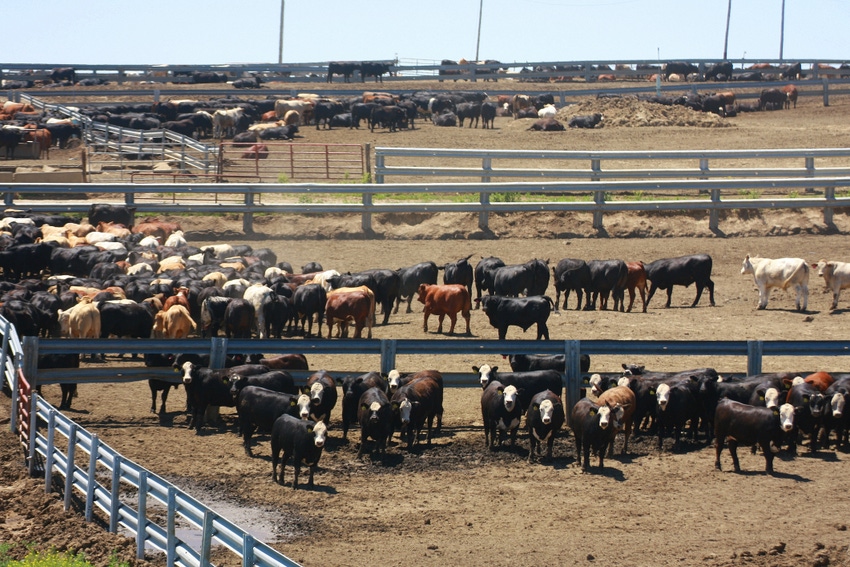 CAPACITY CONSTRAINTS: Expanding beef processing capacity today may be fixing yesterday's problem as cattle cycle turns to lower production.
DarcyMaulsby/iStock/Thinkstock.
Contaminated meat and poultry products are responsible for an estimated 2 million illnesses in the U.S. each year and amount to more than 40% of all bacterial foodborne diseases. By incorporating farm- and feedlot-based interventions into the foodborne illness prevention strategy, companies can minimize contamination before animals reach slaughter.
The annual cost of illnesses — for instance, direct medical costs, lost income and productivity — attributable to consumption of these foods has been estimated at about $2.5 billion for poultry, $1.9 billion for pork and $1.4 billion for beef.
Cattle, poultry and swine can harbor harmful bacteria and bring them to the slaughterhouse, where the U.S. Department of Agriculture's food safety inspectors get their first look. Contaminated animals may show no signs of infection, as pathogens that sicken humans do not necessarily harm these species. Therefore, it can be very difficult to detect animals that harbor dangerous bacteria. By reducing animals' exposure to pathogens on the farms and feedlots where they are bred and raised, the nation can better prevent foodborne illnesses and improve public health.
A new report by The Pew Charitable Trusts, "Food Safety From Farm to Fork," explores a variety of measures that research has shown can reduce the risk that bacteria harmful to humans will be present on food animals at slaughter. These measures can range from ensuring that water and feed are clean to administering vaccines and other preventive treatments.
While certain interventions and management practices during and after harvest can reduce contamination risks, many food safety experts suggest that to better protect public health, the U.S. needs a comprehensive approach to meat and poultry safety that begins at the farm level.
It's important to remember that no single intervention will be entirely successful in combating all pathogens in all species; however, Pew's report identified several key characteristics of effective pre-harvest programs. They combine multiple tactics to reduce the ability of the pathogen to develop ways to evade one particular intervention. Additionally, it is most helpful, in many instances, to start the interventions early, with the swine breeding herds and broiler chicken breeder flocks, and to rely on a variety of approaches such as feed safety, biosecurity and surveillance for pathogens as well as vaccines and other products.
Several countries have successful, comprehensive food safety control programs that include a strong pre-harvest component, often partnerships between government and the livestock industry, initiated using government appropriations and sustained with industry dollars. These programs are science- and risk-based and periodically evaluated for efficacy and cost-effectiveness; they demonstrate that success requires substantial time and resource commitments, as well as teamwork and continuing buy-in from all stakeholders. They also show that success is possible and that the public health benefit can be substantial.
Pew identified the following key characteristics shared by effective pre-harvest programs. They:
Typically begin with the breeding herds or flocks from which the production animals are derived.

Rely on feed safety, biosecurity, and pathogen surveillance as well as specific pre-harvest interventions.

Combine multiple interventions, which improves the efficacy of the programs, makes use of potential synergisms between interventions, and reduces the ability of the pathogen to evolve mechanisms to circumvent an intervention.

Target interventions to the animal species and production system, allowing implementation when and where they work best and are successful, feasible and cost-effective. With the exception of biosecurity (measures to prevent introduction of infectious agents, such as quarantine, access restrictions and vermin control), which is widely accepted as a prerequisite for animal production, no single intervention is entirely successful in combating all pathogens in all species.
The report also said industry should emphasize the use of individual pre-harvest interventions as one part of a herd health management program in the context in which they will be used (for example, animal species, age group or production system), along with potential synergisms or antagonisms between interventions. Evaluate whether ancillary benefits may be achieved, such as improvements in overall animal health that may reduce treatment costs and animal losses.
The report suggested federal agencies could improve collaboration and communication among all stakeholders (farmers, meat producers, consumers, regulatory agencies, academic researchers, the pharmaceutical industry, etc.) to increase the availability and use of promising interventions. In particular, inter-agency collaborations should be strengthened to leverage technical expertise across and within organizations and closely align animal health and food safety responsibilities, even if they rest in different entities, such as USDA's Food Safety & Inspection Service and Animal & Plant Health Inspection Service.
Public/private partnerships may be the most feasible approach to closing some of the data gaps that currently hinder the development and use of pre-harvest interventions, the report noted. This will require overcoming legal and logistical challenges, such as privacy and transparency concerns and information technology infrastructure compatibility.
Subscribe to Our Newsletters
Feedstuffs is the news source for animal agriculture
You May Also Like
---