FAO calls for global action on AMR
FAO calls for global action on AMR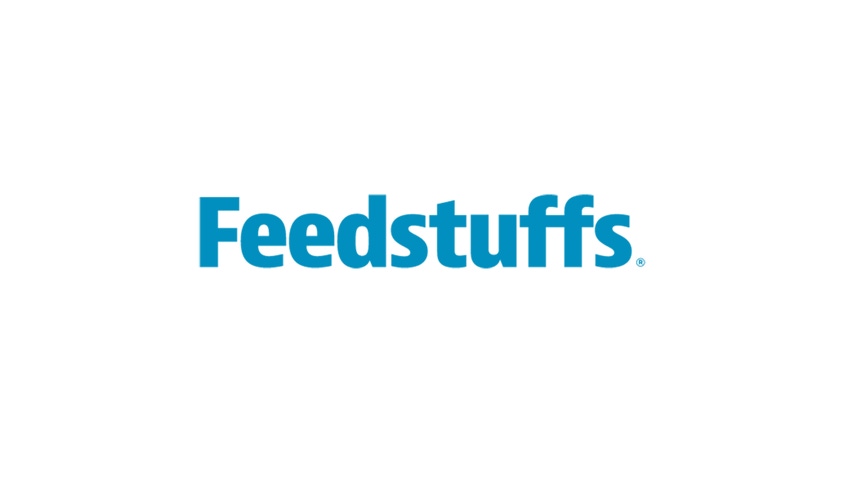 ANTIMICROBIAL resistance (AMR) is an emerging public health threat requiring a globally coordinated effort to counter the risks it poses to food security, U.N. Food & Agriculture Organization (FAO) deputy director-general Helena Semedo said last month.
Overuse and misuse of antibiotics and other antimicrobial agents foster increasing resistance among the very microbes that cause the infections and disease they were designed to quell, threatening to reverse a century of progress in human and animal health, she said.
"We have to help save life-saving drugs," she told European ministers of health and agriculture at a conference on AMR in Amsterdam, Netherlands.
Aside from the human health considerations, the emergence of microbes resistant to antibiotics and other pharmaceutical agents puts animal health at risk and, consequently, has an impact on rural livelihoods and food security, she added.
"AMR is a global threat that, in this interconnected world, cannot be solved in Europe alone," Semedo said.
FAO's governing conference in 2015 called for urgent action at both the national and international levels to respond to the growing threat of drug-resistant pathogens in the world's food-producing systems, both terrestrial and aquatic.
While resistance develops as part of natural adaptation, it is exacerbated by inappropriate use of pharmaceuticals, FAO said, suggesting that the prevalence of resistance in the agricultural sector is generally higher in animal species reared under intensive production systems.
Along with climate change and urbanization, disease management is one of the tough challenges the world faces as it must increase food production to feed an expanding global population that's expected to reach 10 billion by 2050, Semedo said.
AMR is a tendency for organisms — often bacteria, but also fungi and parasites — to adapt to drugs that were designed to eliminate them. Use of such agents extends beyond people and other animal species; for example, the common antibiotic oxytetracycline is currently used in orange trees as the use of pesticides wanes.
Food security
Solutions for AMR must be found, Semedo said, pointing out: "How can we eliminate hunger or improve sustainability when we cannot cure sick animals? How can we reduce rural poverty when the drugs given to ill farm workers and their families no longer have effect?"
While applauding Europe's interest in the cause and hailing the Netherlands, in particular, for slashing the amount of drugs used in its livestock sector by almost 60% in recent years, Semedo said "the real challenge for us is to translate such efforts to countries in need with poor resources. The risk of AMR appears to be particularly high in countries where legislation, surveillance, prevention and monitoring of AMR are weak or inadequate."
Given the fast pace of travel today, FAO said an AMR organism in one country could be in another within a few hours, underscoring the importance for all countries to invest in increasing AMR awareness, strengthen their veterinary and public health systems and improve hygiene along the food production chain to assure safe markets.
"FAO is uniquely placed to contribute to international efforts in addressing AMR," Semedo said.
European findings
Bacteria in people, food and animals continue to show resistance to the most widely used antimicrobials, according to the latest report on AMR in zoonotic bacteria throughout Europe.
The report warns that resistance to ciprofloxacin, an antimicrobial that is critically important for the treatment of human infections, is very high in campylobacter, thus reducing the options for effective treatment of severe foodborne infections. Multi-drug-resistant salmonella bacteria continue to spread across Europe.
The latest findings of this annual report by the European Food Safety Authority (EFSA) and the European Centre for Disease Prevention & Control emphasize that AMR poses a serious risk to human and animal health. This risk was identified by the European Commission as a major priority in its political agenda on food safety.
In addition to the high levels of resistance shown throughout Europe, the report notes that there are significant regional differences, with the highest levels of AMR found in Eastern and Southern Europe.
Marta Hugas, head of EFSA's Biological Hazards & Contaminants unit, added, "In Northern Europe, there is lower resistance in bacteria from poultry, particularly in countries with low use of antimicrobials in animals."
Volume:88 Issue:03
Subscribe to Our Newsletters
Feedstuffs is the news source for animal agriculture
You May Also Like
---