Export promotion programs pay dividends
Export promotion programs pay dividends
Agricultural groups ask House Agriculture Committee for increased funding of trade and marketing promotion funding.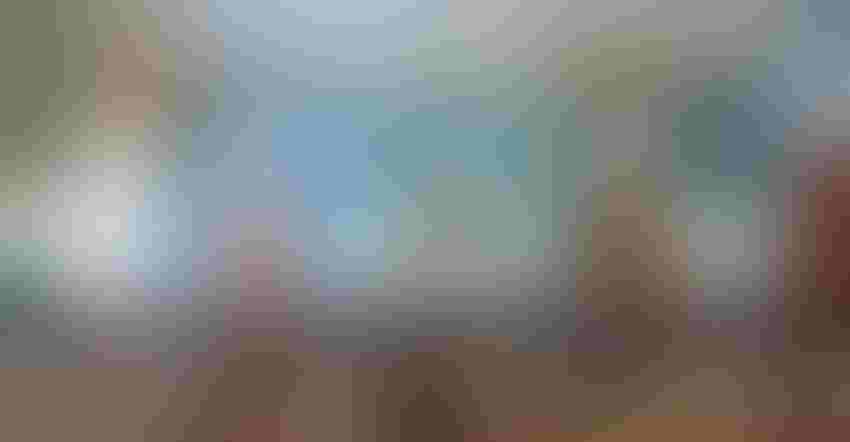 From improving customer trust in U.S. beef in South Korea, to developing export markets for ice cream in China, to putting our cotton exports on a more level playing field with our global competitors, House Agriculture subcommittee chairman David Rouzer (R., N.C.) said he was impressed with the overarching benefits that market development funding brings to the U.S. agricultural industry as a whole.
The subcommittee on livestock and foreign agriculture held a hearing Tuesday afternoon to examine the international market development programs administered by the U.S. Department of Agriculture's Foreign Agricultural Service. Members heard from a variety of witnesses in the agricultural industry who discussed the critical nature of these programs in increasing and enhancing access to overseas markets.
The Market Access Program and the Foreign Market Development program are public-private partnerships between USDA and nonprofit U.S. agricultural trade associations, farmer cooperatives, nonprofit state-regional trade groups and small businesses to conduct overseas marketing and promotional activities.
Gary Williams, agricultural economics professor at Texas A&M University, testified that the total annual spending under the USDA Export Market Development Programs has risen sharply in recent years but not because of growing government spending on these programs. Rather, contributions from the private sector, the program cooperators, have continued to rise from about 50% of the total spending in the late 1990s to currently over 70%.
He shared that their studies have found USDA Export Market Development Programs have been highly effective in boosting U.S. agricultural exports and export revenues. The Texas A&M study found that over their history (1977-2014), USDA Export Market Development Programs have added an annual average of 15.3% ($8.15 billion) to the value of U.S. agricultural exports, 8.0% (11.5 million mt) to the volume of aggregate U.S. agricultural exports, and about 6.7% ($25.07/mt) to the aggregate price of U.S. agricultural exports.
The study concluded that the USDA export promotion programs boosted annual average farm cash receipts by up to $8.7 billion (2.8%), net farm income by up to $2.1 billion (3.7%), farm asset value by up to $1.1 billion (0.1%), and employment in the agri-food sector by up to 93,900 jobs (2.4%).
American Soybean Association (ASA) Director Joe Steinkamp called on Congress to double funding for MAP and FMD programs. Testifying on behalf of ASA, the Coalition to Promote U.S. Agricultural Exports and the Agribusiness Coalition for Foreign Market Development, Steinkamp touted agricultural exports as the strongest positive contributor to the U.S. trade balance and highlighted the need to increase funding for these programs.
Steinkamp specifically urged Congress to increase funding for MAP to $400 million annually and for FMD to $69 million annually, with the increases phased in as part of the next Farm Bill.
Williams said their study found that an incremental increase of $46.5 million annually over the next five years to these historically successful programs along with an expected 50% increase in contributions to the program by private sector cooperators would return $16 dollars in additional export revenue for every dollar invested and generate up to an additional $3.5 billion in net cash farm income, $30 billion in additional U.S. GDP, and up to 84,600 new jobs.
"I would be hard-pressed to name any other U.S. farm program that has been as consistently effective over such a long period of time in working to support our farm economy while supporting the growth of the entire U.S. economy and at the same time generating a high return on the investment of farmer and taxpayer funds," Williams testified.
Phillip Seng, president and CEO of the U.S. Meat Export Federation, said these marketing programs have been extremely strategic and successful export tools over the last 30 years.
"From 1995 through 2000, approximately $32.5 million in Market Promotion Program and Market Access Program funding was utilized to build demand for U.S. beef and pork in Japan. During this period, U.S. beef and pork exports increased by approximately $1 billion, a 30-to-1 return," he testified.
Seng explained that as success stories started to impact the bottom line of the industry – from ranchers to exporters and all the allied industries in between - stakeholders began to invest. "We estimate that for every dollar the Market Access Program invested with the U.S. Meat Export Federation, we are now able to generate at least $3 to $4 more from U.S. industry contributions and from in-market partners and customers," he testified.
Seng added that thee Market Access Program and the Foreign Market Development Program funding signal the commitment of the U.S. red meat industry – and U.S. agriculture overall – to being a consistent and reliable global supplier of high-quality, safe and affordable foodstuffs.
Subscribe to Our Newsletters
Feedstuffs is the news source for animal agriculture
You May Also Like
---