EU forms international reference center for animal welfare
EU forms international reference center for animal welfare
Researchers in Denmark, Germany and Netherlands will run first EU Reference Centre for Animal Welfare.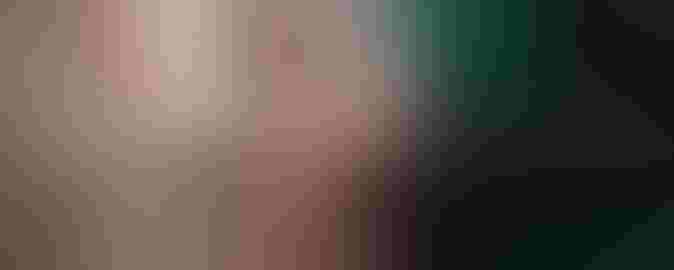 Aarhus University possesses significant experience with research-based policy support to the authorities on animal welfare.
Photo: Colourbox
During the next five years, researchers in Denmark will help in improving the control of animal welfare in European pig herds.
Last week, the European Commission appointed a consortium consisting of Wageningen University in the Netherlands, Friedrich-Loeffler-Institutt in Germany and Aarhus University in Denmark to run a reference center for animal welfare and provide research-based policy support to the authorities in the European Union's 28 member countries.
"Denmark has a long practical as well as research-based tradition for applying systematic work efforts to improve animal welfare and develop welfare control in Danish herds. The EU appointment of Denmark as responsible for running the reference center once again emphasizes the fact that it is not simply smooth talking when the industry, research institutions and authorities meet," Esben Lunde Larsen, minister of Denmark's Ministry of Environment & Food, said in a press statement from the department.
Via the agreement with the ministry, Aarhus has provided research-based policy support to the authorities on animal welfare. Together with colleagues from Germany and the Netherlands, researchers from the Aarhus department of animal science will now develop knowledge and tools to help improve animal welfare, particularly within the European swine industry.
International networks
Professors Jan Tind Sørensen and Lene Juul Pedersen in the Aarhus department of animal science are Denmark's key partners in the project. One of the first tasks will be to form a network of national contact points (NCPs) representing European universities and research institutions that provide research-based policy support to authorities, Aarhus said. Next, the new center will identify the NCPs' needs for tools to be used in animal welfare inspection.
"An actual example is the fact that the (European) Commission has requested all member countries to prepare an action plan for reduced tail docking. This particular area requires the development of concrete tools to facilitate the implementation of national efforts in the individual member countries," Pedersen explained.
Another center task will be to ensure that the inspectors in charge of welfare controls are well educated and possess the necessary scientific expertise.
"We are already listed as organizers of EU BetterTrainingforSaferFood courses in animal welfare for authorities in EU member countries, and we teach a master program in animal welfare assessment targeted towards, for example, animal welfare inspectors employed by the authorities, veterinary surgeons, teachers at agricultural colleges as well as advisors in the livestock sector," Sørensen said, adding that experiences achieved in this area will be very useful in the reference center.
"We also recognize significant perspectives in a structured cooperation with other European researchers who provide research-based policy support to national authorities. The new cooperative relations will strengthen our opportunities of participating in EU research programs," Sørensen said.
Appointed for a period of five years, the Reference Centre for Animal Welfare is a pilot center led by Wageningen University & Research. It is a center without walls, and work efforts will take place at the universities in the individual countries.
In addition, the center will examine the possibilities of expanding the areas of responsibility for a joint European center for animal welfare. The center expects to have an annual budget of 350,000 euros. Researchers from the three countries will have their first meeting this spring.
Subscribe to Our Newsletters
Feedstuffs is the news source for animal agriculture
You May Also Like
---