EPA receives differing comments on RFS levels
EPA receives differing comments on RFS levels
Group support increased advanced biofuels and biodiesel levels to encourage increased use.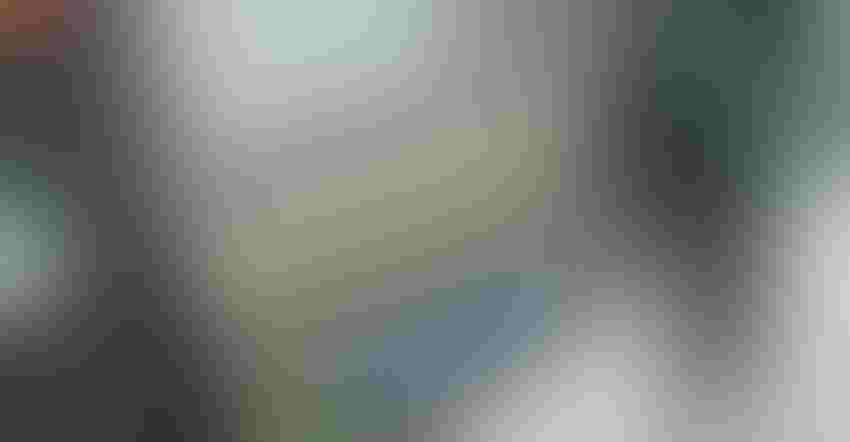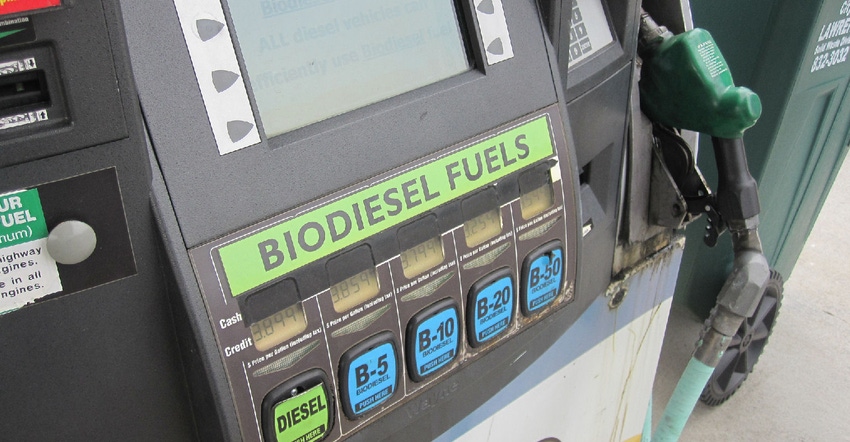 When the U.S. Environmental Protection Agency (EPA) issues new renewable fuel volume obligations this November, many are seeking changes to the final Renewable Fuels Standard levels expected to be released from the agency. EPA intends to finalize the rule by Nov. 30.
In comments submitted Thursday to the EPA, the National Corn Growers Association asked the Agency to maintain the proposed amount of conventional ethanol blended into the nation's gas supply for 2018, and to raise the amount of cellulosic, advanced, and total biofuels.
In its proposed rule for the 2018 standards for the Renewable Fuel Standard (RFS) program, EPA proposed an implied volume of 15 billion gallons for conventional ethanol in 2018, consistent with the level intended by Congress. This is a change from the previous four years, when EPA proposed conventional ethanol volumes below statute—which negatively impacted investment in the renewable fuels industry. A recent decision by the U.S. Court of Appeals for the District of Columbia Circuit upheld the claim from NCGA and other petitioners that EPA erred in how it interpreted and used general waiver authority in setting volumes for 2014-2016.
The National Chicken Council's comments argued that in proposing to keep the mandated volume for conventional ethanol use for 2018 at the statutory maximum of 15 billion gallons, EPA breached the 10% blend wall and "will continue to subsidize the over production of ethanol, far in excess of the statutory maximum, which will divert corn from America's food and feed use to foreign energy markets."
"As proposed, the RFS targets exceed the percentage of ethanol Congress envisioned being used in the fuel supply, create inappropriate artificial demand for corn in ethanol markets, incentivize inefficient overproduction of corn-based ethanol, and needlessly drive up corn prices for broiler chicken companies and other corn users who do not enjoy a large federal subsidy," said NCC president Mike Brown in the comments.  "NCC therefore encourages EPA to reduce conventional ethanol targets to a more appropriate level and to use EPA's waiver authority to ensure that use of corn for ethanol remains balanced with other important uses, including in broiler chicken production."  
However, EPA proposed a 73 million gallon reduction in cellulosic fuel volume and a 40 million gallon reduction in total renewable fuel volume for next year, compared with 2017. NCGA president Wesley Spurlock urged EPA to reconsider and raise the volumes for cellulosic, advanced and total biofuels in 2018. This portion of the proposal takes implementation of the RFS law backward.
"We ask EPA to maintain the proposed conventional fuel requirement in the final rule. We also ask EPA to take a more forward-looking approach with stronger final volumes for cellulosic, advanced and total biofuels in order to draw the continued investment and innovation needed to support the ongoing expansion of cellulosic and advanced fuel production."
American Farm Bureau Federation is giving the Environmental Protection Agency a thumbs-up for its proposal to keep the 2018 conventional biofuels level at 15 billion gallons, as called for in the RFS. At the same time, the organization warned that EPA's plan to reduce the level of required advanced biofuels in the nation's fuel supply will undermine the goals set by Congress to create a more robust renewable fuels industry and greater energy independence. Farm Bureau is urging EPA to set the advanced biofuel requirements for 2018 at 5.25 billion gallons and the biomass-based diesel volume for 2019 at 2.75 billion gallons.
The American Soybean Assn. (ASA) was slightly below AFBF's level, as it urged EPA to increase the volumes for biomass-based diesel to 2.5 billion gallons for 2019, an increase of 400 million gallons over the levels in the EPA proposal, yet still below the amount utilized in the U.S. in 2016.
"An increase of biomass-based diesel volume requirements to 2.5 billion gallons in 2019 and the advanced biofuels volumes to 4.75 billion gallons in 2018 is achievable and warranted. There is idle domestic production capacity and ample, price competitive feedstock available to supply increased domestic biodiesel production," said Ron Moore, ASA president and Illinois soybean farmer.
The National Biodiesel Board suggested the same levels as ASA. "Doing so is necessary to effectuate Congress's intent to "create incentives to increase renewable fuel supplies and overcome constraints in the market" and to respect EPA's methodology from its own past rules. Raising the advanced biofuel volume to at least 4.75 billion gallons is an increase that could be achieved so easily by the industry that there is no non-arbitrary justification for EPA to set the volumes lower," NBB said.
An agricultural and biofuels model designed by World Agricultural, Economic, and Environmental Services (WAEES) demonstrates that a 4.75 billion gallon volume could be readily achieved with minimal effects on RIN prices and feedstock prices—the two primary potential impacts EPA has described in its proposed rule.  Anything below an advanced biofuel volume of 4.75 billion gallons would both disregard Congress's express objective of promoting growth in advanced biofuels and significantly harm those who have relied on EPA's prior rules that set the advanced biofuel volume based on "reasonably attainable" levels.

NBB outlined as for the biomass-based diesel volume, EPA does not contend that there is any obstacle to biomass-based diesel production greater than 2.1 billion gallons; to the contrary, it concedes that greater production is possible. EPA acknowledges that a volume of 2.5 billion gallons is "reasonably attainable" in its analysis of advanced biofuels. In fact, the achievability of 2.5 billion gallons has already been demonstrated in practice because the industry has already exceeded that volume in 2016.  
 
Subscribe to Our Newsletters
Feedstuffs is the news source for animal agriculture
You May Also Like
---