EPA nominee promises to uphold RFS law
EPA nominee promises to uphold RFS law
Scott Pruitt gets support of growing number of agricultural groups with his promise to return EPA back to running how Congress intended.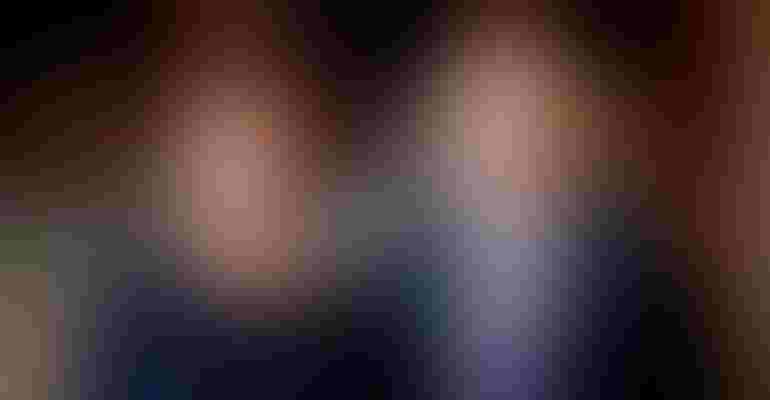 Sen. Deb Fischer pictured with EPA administrator nominee Scott Pruitt following a meeting between the two to discuss his upcoming confirmation hearing.
Sen. Deb Fischer's office
Confirmation discussions are picking up for Scott Pruitt, President-elect Donald Trump's nominee for Environmental Protection Agency administrator.
During his tenure as Oklahoma's attorney general, Pruitt has been an outspoken opponent of many of EPA's activities, winning the support of farmers. However, his criticism of the Renewable Fuel Standard (RFS) has some in farm country on edge.
During meetings with Midwestern senators over the week, Pruitt seemed to allay some of those concerns by not only voicing support for the RFS but for the "rule of the law."
Included in a meeting Thursday afternoon with Pruitt were Sens. Chuck Grassley (R., Iowa), John Thune (R., S.D.), Joni Ernst (R., Iowa), Mike Rounds (R., S.D.), Deb Fischer (R., Neb.), Roy Blunt (R., Mo.) and Pat Roberts (R., Kan.).
""We got a very positive response on Mr. Pruitt's support not just for the RFS but, more importantly, for the rule of law," Grassley said in a statement following the meeting.
The "rule of law" remarks refer to EPA's decision in recent years under the Obama Administration to cut back on RFS biofuel blending requirements set by the 2007 energy law that reauthorized and strengthened the RFS. The reductions in blending levels came despite objections from the biofuel industry and its allies in Congress, including Grassley. However, EPA last year returned the 2017 targets to statutory levels.
"The RFS ... is an important tool in the mission to achieve energy independence to the United States," Trump said on the campaign trail in January 2016. "I will do all that is in my power as President to achieve that goal. ... As President, I will encourage Congress to be cautious in attempting to change any part of the RFS." Since being elected, Trump's spokespeople have reiterated his continued support for ethanol, and that is expected to continue once he takes office.
Pruitt support
The American Farm Bureau Federation (AFBF) formally endorsed the nomination of Pruitt as EPA administrator. AFBF president Zippy Duvall called Pruitt "an ideal nominee" who "has profound respect for the laws written by Congress."
Duvall conveyed that endorsement in a letter to Senate Environment & Public Works Committee chairman John Barrasso (R., Wyo.) and ranking member Tom Carper (D., Del.). In the letter, Duvall cited how Pruitt contested the EPA "waters of the U.S." rule when he defended "the bipartisan view of Congress that the agency has illegally overstepped its bounds and ignored the U.S. Supreme Court."
The letter also referenced Pruitt's work to defend Congress regarding the Clean Power Plan and cap-and-trade provisions, whereby he soundly took the view "that Congress has not authorized the sweeping attempt by EPA to coerce action by the states."
"In recent years, farmers and ranchers have suffered under burdensome, unnecessary and, too often, unlawful federal regulations promulgated by the EPA," Duvall said. "We desperately need an administrator who understands the challenges our farmers and ranchers face in producing safe, wholesome and affordable food for our nation and the world."
Duvall said AFBF's support for Pruitt is based on his "respect for the law" and his understanding of the need for an agency to "live within the statutory programs Congress has authorized."
The Missouri Cattlemen's Assn. (MCA), joined by the Missouri Agribusiness Assn., Missouri Dairy Assn., Missouri Egg Council, Missouri Farm Bureau, Missouri Forest Products Assn., Missouri Pork Producers Assn. and Missouri Poultry Federation, penned a letter to U.S. Sens. Claire McCaskill (D., Mo.) and Blunt supporting the confirmation of Pruitt as well.
"As a leader in working to restore EPA to its original, lawful mission, Pruitt has earned bipartisan respect and recognition during his time as attorney general," the groups stated in the letter. "An expert of constitutional law and the federal regulatory system, Pruitt would provide the balance desperately needed at the EPA."
MCA president Keith Stevens said EPA is in need of reform, noting that the agency's regulatory overreach hurts existing farm and ranch families and threatens to prevent the next generation from entering the profession of agriculture.
"It has been one regulation after another. From promulgating regulations on farm dust to claiming jurisdiction over every drop of water in the country, the agency has acted more like an activist group than an agency rooted in sound science," Stevens said of EPA. "We welcome an end to the pervasive invasion of private property rights."
Fischer, who also met with Pruitt earlier in the week, said her discussions with Pruitt focused on how he intends to unroll the "reams of federal red tape and put the agency back on the right track." She said doing so "will empower our communities and small businesses to grow and prosper.
Subscribe to Our Newsletters
Feedstuffs is the news source for animal agriculture
You May Also Like
---