EPA administrator Pruitt visits Missouri
EPA administrator Pruitt visits Missouri
Missouri agricultural groups welcome decision to conduct review of WOTUS rule.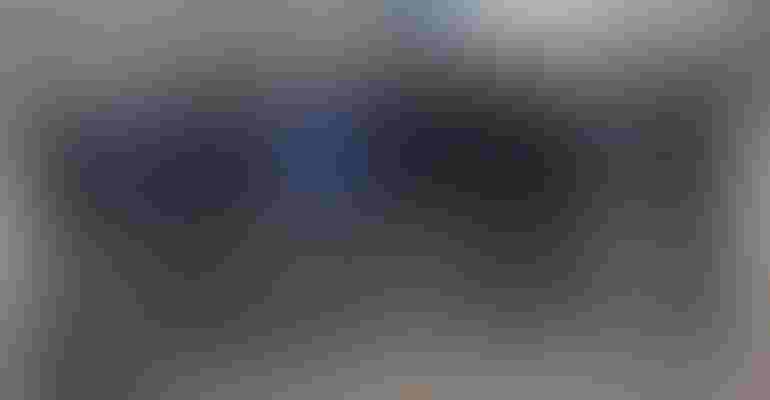 Pictured left to right: Missouri Attorney General Josh Hawley; Rep. Chuck Basye; Rep. Tim Remole; Congresswoman Vicky Hartzler; U.S. Senator Roy Blunt; Missouri Secretary of State Jay Ashcroft; Missouri Department of Agriculture Director Chris Chinn; Rep. Travis Fitzwater; and U.S. Congressman Blaine Luetkemeyer.
Missouri Cattlemen's Assn.
Environmental Protection Agency Administrator Scott Pruitt visited rural Missouri April 20 at the Thomas Hill Energy Center in Clifton Hill, Mo., as part of his "Back-to-Basics" tour. The Association of Missouri Electric Cooperatives hosted the event, which also featured Sen. Roy Blunt (R., Mo.) and included all major agricultural organizations.
"It is fitting that the farm and ranch families we represent stand alongside the rural electric cooperatives because we are their customers," said Missouri Cattlemen's Assn. (MCA) vice president Bobby Simpson, who attended the event. "On top of that, we've all been in the same fight the last eight years. The EPA opted to overreach its authority by promulgating rules and regulations that stomp all over private property rights and stifle economic activity in rural Missouri."
Simpson said MCA members in attendance were encouraged by the administrator's comments. The talk of repealing the waters of the U.S. (WOTUS) rule created a sense of optimism, according to Simpson. Pruitt said the agency is going to "stay in its lane."
"The waters of the United States rule was all about power. It was all about decision-making being concentrated in Washington, D.C. It was about land use decisions being made by Washington, D.C., as opposed to the states and those who are actually private property owners," Pruitt said. "The EPA is no longer going to be an agency that engages in power over water decisions at the state level. EPA is going to stay in its lane, and that process has begun."
Blake Hurst, president of the Missouri Farm Bureau, said, "We are encouraged that it is a new day at the agency -- one in which all sides are heard and common sense will be considered in decisions that affect people's lives and economic livelihood."
The last time an EPA administrator traveled to Missouri was when previous administrator Gina McCarthy was in the midst of lobbying for the WOTUS rule, which Hurst said would make 99% of Missouri's land subject to federal regulation.
"President (Donald) Trump's decision to conduct a thorough review of the WOTUS rule is a good step, and we look forward to the day when government overreach is no longer standard operating procedure. Missouri farmers and ranchers work hard every day to produce an abundance of high-quality and affordable food and don't need to be targeted for unnecessary and costly government regulations," Hurst added.
Other elected leaders at the event included Reps. Blaine Luetkemeyer, Travis Fitzwater, Chuck Basye, Tim Remole and Vicky Hartzler; secretary of state Jay Ashcroft; Missouri attorney general Josh Hawley, and director of the Missouri department of agriculture Chris Chinn.
Subscribe to Our Newsletters
Feedstuffs is the news source for animal agriculture
You May Also Like
---