Engagement continues on lifting Cuba embargo
Engagement continues on lifting Cuba embargo
Cuba's increases of U.S. ag imports limited, although certain segments could see increase if tourism picks up and embargo is lifted.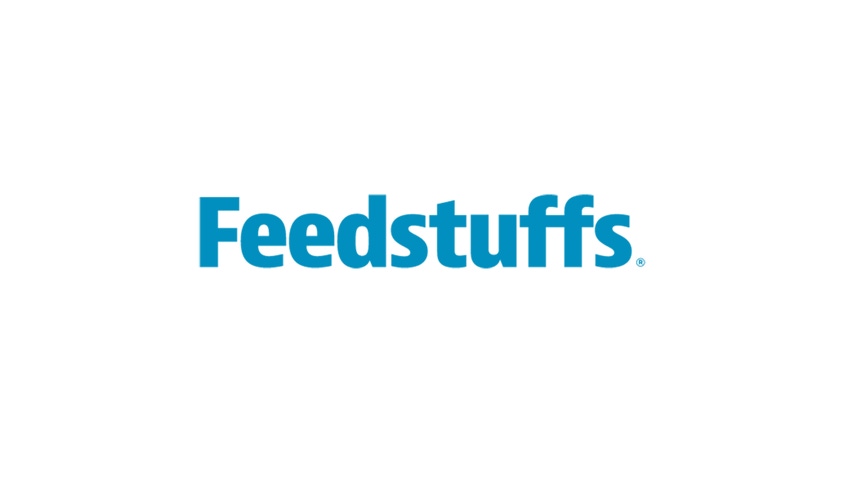 Following the first U.S. presidential visit to Cuba in 88 years and numerous efforts at engagement, there is optimism for relaxing restrictions on trade and tourism with Cuba.
Mark Feierstein, National Security Council senior director of Western Hemisphere affairs, said a large delegation of congressional members went with President Barack Obama and Agriculture Secretary Tom Vilsack on the trip to Cuba and "came back convinced of the value of engagement and folly of program."
A consequence of the embargo is the inability to use credit for purchases, which greatly affects Cuba's ability to import agricultural products. "We think Cuba should be a market to dominate," Feierstein said.
He said some people suggested that if a vote were to take place today, there is majority support for taking the legislative actions needed to relax the embargo and allow for more open trade.
U.S. agricultural exports to Cuba could see significant gains from the removal of U.S. restrictions on trade, although the small size of Cuba's economy, coupled with the meager purchasing power of its residents, would likely limit the overall benefit to U.S. agricultural exporters, according to a new study showing economic opportunities created by relaxing restrictions on trade with Cuba.
Cuba is highly dependent on imports to feed its population, with significant imports of many dietary staples such as wheat, rice, corn, soybeans and related products, dry beans, meats and dairy products. During 2005-14, Cuba's imports of agricultural, fish and forestry products rose from $1.3 billion to $2.0 billion in value and became increasingly concentrated among a few major suppliers: the European Union (particularly France, Spain and Germany), Brazil, the U.S., Argentina and Canada.
After 2008, however, U.S. agricultural exports declined in quantity and variety, becoming more concentrated in a few major products. In 2014, the value of Cuba's imports of agricultural products from the U.S. was $285 million — the lowest level in more than 10 years and less than half the peak level of $701 million in 2008.
According to industry representatives, being able to offer Cuba credit to purchase U.S. products would provide the greatest boost to exports if U.S. restrictions were lifted. Sources note that removing travel restrictions would also increase demand for U.S. products, not only directly from U.S. tourists consuming such items but also by increasing the purchasing power of the Cuban economy through higher tourism revenues. Several industry representatives also mentioned that lifting travel restrictions would increase U.S. agricultural exports to Cuba by allowing on-site inspections and otherwise facilitating business relationships between the two countries.
Poultry is Cuba's top agricultural import, and the U.S. is already the leading supplier. As a result, it is unlikely that removing U.S. trade restrictions would lead to significantly more U.S. exports to Cuba in the short term, although it could increase shipping efficiency and reduce transportation costs. In the long term, growth in Cuban incomes and tourism could result in increased U.S. poultry exports to Cuba.
Although pork accounted for less than 1% of all of Cuba's agricultural imports in 2014, U.S. pork exports to Cuba could grow after U.S. restrictions are lifted. Initially, exports would consist of low-value pork muscle cuts and variety meats, competing with frozen pork from Canada. Over time, exports could expand to include higher-value pork cuts for the hotel, restaurant and institutional sectors.
Beef also accounted for less than 1% of Cuba's total agricultural imports by value in 2014. Lower-priced cuts and frozen offal could increase, as well as higher-end beef cuts for tourists.
U.S. industry representatives expect that the U.S. could eventually account for 50-75% of Cuba's imports of lactose, skim milk powder, whey products and fresh and soft manufactured dairy products, as well as 40-60% of butter and cheese imports. Potentially, the U.S. could supply 30% of Cuba's total dairy imports by the decade's end.
The U.S. is already the leading supplier of soybeans and soybean meal to Cuba and, up until 2010, was a leading supplier of soybean oil as well. In the absence of restrictions, U.S. market share could grow for all three products because of the U.S. industry's competitive product and logistical advantage. "Total U.S. exports to Cuba of soybean oil and meal should see additional overall growth," the report notes. The U.S. may also be able to increase its share of the Cuban soybean market; growth in the total size of that market, however, may be constrained by Cuba's limited soybean crushing capacity.
Because the U.S. has a logistical advantage over major competitors, in the long term, corn exports could exceed 2005-09 levels, when the U.S. had a majority market share, as feed demand will expand with Cuba's livestock industry. Industry representatives expect the U.S. share of Cuba's total wheat imports to increase to 80-90% from zero in 2012-14. Exports could exceed $150 million annually, the report notes.
Subscribe to Our Newsletters
Feedstuffs is the news source for animal agriculture
You May Also Like
---