End users seek STB changes during hearing
End users seek STB changes during hearing
NGFA and TFI highlight issues with revenue adequacy and concerns with bottleneck rule.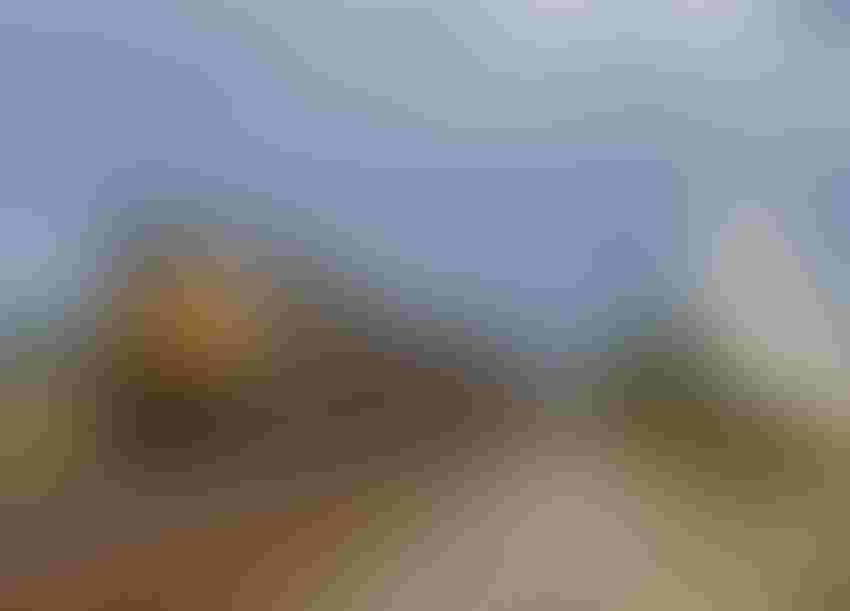 During a Dec. 12-13 public hearing at the federal Surface Transportation Board (STB), end users urged the agency to move forward with several rail revenue adequacy recommendations.
Sharon Clark, senior vice president for transportation and regulatory affairs at Perdue Agribusiness in Salisbury, Md, testified on behalf of the National Grain & Feed Assn. (NGFA) in her capacity as a member of NGFA board of directors and Executive Committee. Her testimony supplemented written testimony NGFA submitted to STB on Nov. 26.
"It is vitally important that the board restore some semblance of balanced regulatory oversight in today's rail marketplace precisely to ensure that the freight rail industry continues to be a viable part of our national transportation system, including for American agriculture," Clark said in urging STB to issue proposed rules on the task force's recommendations.
NGFA noted that the task force accurately had identified "systemic problems and flaws" inherent in the board's existing rate challenge methodologies and processes and presented recommendations that are "a very reasonable attempt to address the nexus between revenue adequacy and rate regulation."
In her oral testimony, Clark stressed that NGFA strongly supports the task force's recommendations that STB:
Establish a definition of long-term revenue adequacy applicable to rail carriers, which, when attained, would constrain their ability to impose non-competitive rail rates on their customers. NGFA said it agreed with other shipper organizations that the task force's proposal on how to define long-term revenue adequacy was unnecessarily conservative because it tends to overemphasize the effects of recessions on the finances of railroads. NGFA recommended that the agency develop "a more comprehensive, accurate and defensible approach" for evaluating the financial soundness of Class I railroads.

Implement a rate increase constraint on long-term revenue-adequate railroads' ability to differentially price freight rates on captive shippers that subsequently file a formal complaint and demonstrate that the railroad imposing the rate has market dominance over the traffic at issue. "NGFA believes the clear intent of Congress when enacting the Staggers Rail Act (of 1980) was that once revenue adequacy was achieved, a carrier's freedom to charge higher rates to its captive shippers – in large part to achieve revenue-adequate status – would be curtailed in some manner," Clark said.

Suspend or overrule so-called "bottleneck rule" protections for railroads determined to be long-term revenue adequate, thereby requiring carriers to offer shippers a rate to an interchange point to a connecting competing carrier.
Clark testified that the need to address these issues has become more urgent "given the ever-growing exercise of market power by Class I railroads following the consolidation of the North American rail marketplace into regional duopolies" and the adoption by most of them of the "precision-scheduled railroad" operating model under which railroads are reducing capacity, crews and other personnel in an effort to cut costs and maximize revenues to impress Wall Street investors. "In this current market environment, railroads are imposing ever-increasing freight rates and commercially unfair demurrage and accessorial charges and rules while also dictating the frequency and conditions under which they will provide service," she noted.
The Fertilizer Institute (TFI) also testified on Dec. 13, with TFI director of government affairs Justin Louchheim stating, "TFI fully supports the board modernizing bottleneck rules so that shippers can obtain bottleneck rate quotes from revenue-adequate carriers. With carriers achieving revenue adequacy and being in such strong financial health, this hearing is part of a series of steps taken by the board that will promote commonsense free-market principles, enhance competition and strengthen the U.S. economy."
Louchheim added, "Our nation's farmers face many challenges right now. What they don't need are outdated regulations that make the cost of farming more expensive."
TFI shared a reasonable set of criteria for STB to consider when deciding whether to require a carrier to quote a bottleneck rate, including that the carrier be long-term revenue adequate, that no other transportation mode provides effective competition over the route, that the board will require carriers to quote bottleneck rates only on existing interchanges and that the board will not require a bottleneck rate to an interchange that is not operationally feasible or would be unsafe.
Subscribe to Our Newsletters
Feedstuffs is the news source for animal agriculture
You May Also Like
---