Egg Industry Center gets funding boost to advance research
Egg Industry Center gets funding boost to advance research
Farm Credit Services of America, The Versova Community Foundation and Iowa Egg Council give combined total of $600k.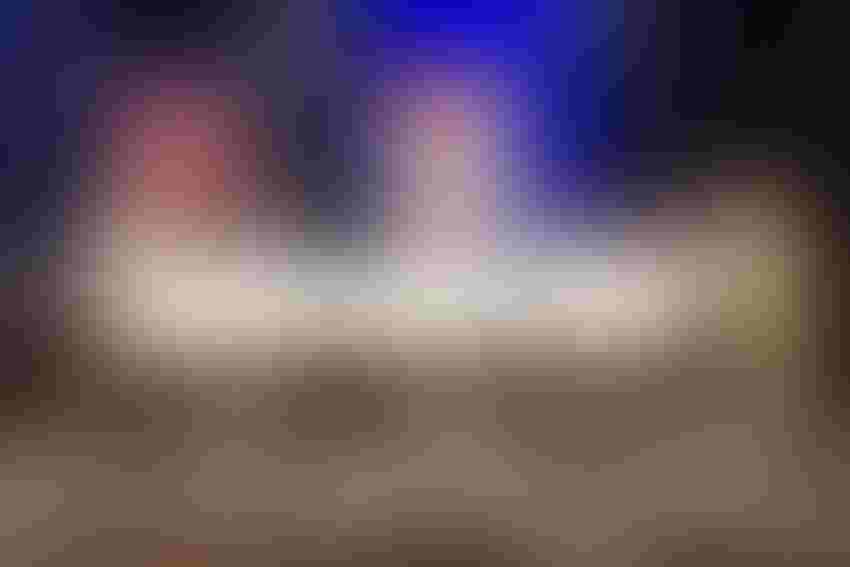 Photo credit: Egg Industry Center
Farm Credit Services of America, The Versova Community Foundation, and the Iowa Egg Council were recently recognized for their combined commitments of $600,000 to advance science within the egg industry through the Egg Industry Center Research Grant Program.
The Egg Industry Center's (EIC's) grant program solely focuses on research benefiting on-farm egg production and processing. To date, it has distributed over $2.5 million in funding to researchers at 14 different North American academic institutions. 
"EIC is deeply grateful to these donors for agreeing that solid scientific solutions are important for the future of the egg industry," said Dr. Richard Gates, EIC director and endowed professor at Iowa State University. "While these funds are important to help find answers to challenges facing the egg industry, they also keep researchers working on egg-related issues, which gets students interested in careers within the egg sector."
Donor commitments break down as:
Farm Credit Services of America: $250,000

The Versova Community Foundation: $250,000

Iowa Egg Council: $100,000
"We're funding this research to support the long-term viability and success of the egg industry," said Marshall Hansen, FCSAmerica's senior vice president of corporate protein lending. "This donation is one of the many ways we are fulfilling our mission to serve agriculture."
Since starting the EIC grant program in 2013, research projects have focused on avian influenza and other diseases, hen and pullet housing, animal welfare, air quality, sustainability, value added markets, and other areas where the industry needs more scientific information.
Over the years EIC has garnered a wide variety of support for the center's mission of research and education that advances the North American egg industry. This year's slate of major donors is no exception showcasing an allied industry member, an egg farm, and an egg farmer organization.
The EIC re-energized its fundraising campaign shortly after COVID and hopes these new fundraising efforts will eventually double the amount of research EIC can fund for the industry each year.
"We all know that a dollar doesn't go as far as it used to and with the things the industry has experienced over the last several years, it is clear that the amount of science needed to help the industry move forward is significant," said Gates. "This amount and level of work can't be done on the research budget EIC had," said Gates.
EIC is continuing its donation drive to help answer a challenge issued by Farm Credit Services of America.
"This forward-thinking donor set aside a $50,000 match to encourage other industry organizations to survey their commitment to research for America's egg farmers and get involved," said Gates. "We are grateful for all of our donors, and we are looking forward to the industry coming together to further support this important mission."
Subscribe to Our Newsletters
Feedstuffs is the news source for animal agriculture
You May Also Like
---