DOJ sues Agri Stats for alleged anticompetitive information exchanges
DOJ sues Agri Stats for alleged anticompetitive information exchanges
Agency alleges company suppressed competition by organizing, managing scheme for meat protein processors.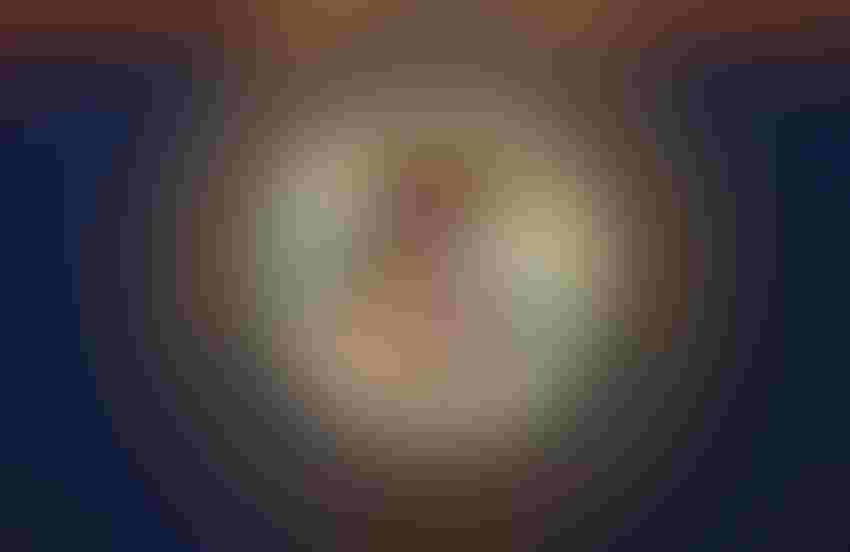 MANDEL NGAN/AFP via Getty Images
The U.S. Department of Justice (DOJ) filed a civil antitrust lawsuit against Agri Stats Inc. on Thursday alleging the firm organized and managed anticompetitive information exchanges among broiler chicken, pork and turkey processors. Citing violation of the Sherman Act, the DOJ said Agri Stats collected, integrated and distributed competitively sensitive information related to price, cost, and output among competing meat processors.
The complaint, filed in the District of Minnesota, alleges that Agri Stats has for years produced comprehensive weekly and monthly reports for participating meat processors, which use the data to set prices and output levels.
"Spanning hundreds of pages, the reports contain recent data relating to sales prices, costs such as worker and farmer compensation and output that are often detailed by facility or company," the agency said, adding that participating processors accounted for more than 90% of broiler chicken sales, 80% of pork sales and 90% of turkey sales in the United States.
The complaint further alleges that Agri Stats understood that meat processors have used these reports for anticompetitive purposes and, in some instances, even encouraged meat processors to raise prices and reduce supply. Further, the firm is accused of withholding reports from meat purchasers, workers and American consumers, resulting in "an information asymmetry that further exacerbates the competitive harm" of Agri Stats' information exchanges.
"The Justice Department is committed to addressing anticompetitive information exchanges that result in consumers paying more for chicken, pork and turkey," said Assistant Attorney General Jonathan Kanter of the DOJ Antitrust Division. "This case is the latest effort by the Justice Department to protect American consumers, farmers and workers from anticompetitive practices in the agriculture industry."
The complaint alleges that Agri Stats' scheme continues to this day in the chicken processing industry, among others. While Agri Stats paused its turkey and pork reporting after facing several private antitrust lawsuits, Agri Stats has expressed an intent to resume the reporting at the conclusion of the lawsuits.
Attorney Justin Bernick of Hogan Lovells, which is representing Agri Stats in the DOJ case, said Agri Stats strongly denies the DOJ allegations, which in late June were already rejected by U.S. District Court Judge Thomas M. Durkin in In re Broiler Chicken Antitrust Litigation. Additionally, Bernick said the DOJ investigated Agri Stats a decade ago and closed the investigation after finding no evidence of wrongdoing.
"Agri Stats provides vital benchmarking services that help keep protein production costs and prices low for consumers," stated Bernick. "Since Agri Stats' founding, protein production has increased significantly, while prices — like prices for boneless, skinless chicken breast — have plummeted. DOJ's lawsuit threatens to unwind these benefits and cause further harm to Americans who already are struggling with inflated food costs."
Subscribe to Our Newsletters
Feedstuffs is the news source for animal agriculture
You May Also Like
---