DOJ asked to block WhiteWave, Danone merger
DOJ asked to block WhiteWave, Danone merger
Proposed merger would combine Stonyfield, Horizon and Wallaby to dominate organic dairy market.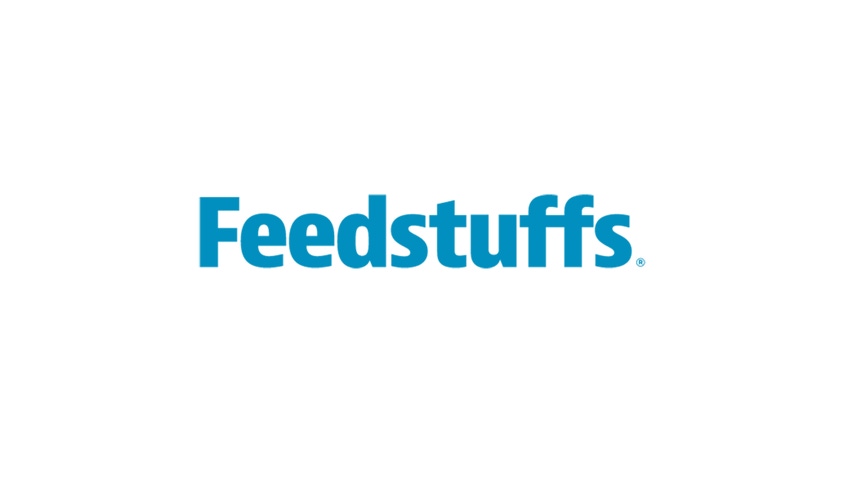 The proposed acquisition of WhiteWave Foods by France-based dairy giant Groupe Danone is anticompetitive and a threat to the U.S. organic dairy market, according to a complaint filed with the U.S. Department of Justice and the Federal Trade Commission (FTC) by The Cornucopia Institute, an organic industry watchdog group. It also launched a petition calling for federal regulators to investigate the proposed merger.
Danone (Dannon in the U.S.) owns Activa, Oikos, Dannon and the world's largest organic yogurt brand, Stonyfield. Its proposed $10 billion purchase of WhiteWave would combine Stonyfield with Wallaby, a rapidly growing organic yogurt label, and with Horizon, the nation's largest organic milk brand, giving Danone a larger share of the U.S. organic dairy market than a single company has ever controlled.
In its complaint to DOJ and FTC, Cornucopia argues that this "will have a chilling impact on both competition in the consumer marketplace and the wholesale market for organic milk. ... We have specific concerns that this acquisition would have a serious anticompetitive effect on the organic yogurt and organic fluid milk markets in the U.S."
WhiteWave brands are the top sellers in their categories. Horizon organic milk controls nearly 25% of the organic milk market, while the Silk brand is a leader in plant-based beverages. Danone will be taking control of a bigger piece of the organic dairy market than a single company has ever controlled before.
"These are important considerations for determining whether this acquisition violates the Sherman Act and the Clayton Act for anticompetitive and antitrust reasons," said Marie Burcham, a livestock policy analyst and attorney with Cornucopia who signed the complaint letters. "With this acquisition, we are concerned that Danone will easily be able to beat out any competition by lowering prices beyond what farmstead dairies and more moderate-size milk processors and marketers can withstand."
Organic dairy products are the second-largest product segment in the organic industry, following fruits and vegetables. "As such a key part of the organic market, it is vital that competition remains open," Burcham added.
Danone is already a majority shareholder of Stonyfield, the largest organic yogurt brand worldwide, and owns a 21% stake in the Lifeway organic Kefir brand. Adding WhiteWave's Wallaby and Horizon Organic brand yogurts to Danone's existing market share will allow the dairy conglomerate to control a sizable slice of the U.S. organic market.
The number-two brand of organic milk in the marketplace, Organic Valley, is produced by a member-owned farmer cooperative that has been the longtime raw milk supplier to the Stonyfield yogurt brand. If, after its acquisition, Danone decides to dump Organic Valley — a Horizon competitor — as a supplier, it could leave only one major purchaser of farm milk in some regions of the U.S. like New England, the group said.
"Mergers like this one could eventually reduce options and raise prices for consumers," said Mark A. Kastel, Cornucopia's co-director. "With less competition, big companies commonly underpay independent farmers for their products, undermining the economic viability of small, family-scale farms."
With recent decisions by DOJ to scrutinize the Staples/Office Depot merger and major consolidation proposals in the beer and health care industries, organic dairy farmers are optimistic that closer examination of the Danone/WhiteWave deal is possible.
Stonyfield has built its reputation and brand on imagery of supporting family-scale dairy farms, predominantly in the Northeast. Then, there is WhiteWave, a former division of Dean Foods, the largest corporate dairy enterprise in the U.S. A substantial percentage of the milk used in its Horizon products come from larger-scale dairies west of the Mississippi, many of which milk thousands of cows each. This organic production is taking place in states like Texas, Idaho, New Mexico and eastern Oregon, where conventional dairy has shifted to over the last two decades.
"Which production model dominates in the new merged entity will have a great impact on the future financial viability of family dairy farms in this country," Kastel said. "If the management and infrastructure at Horizon takes charge, many of the smaller dairy farms will become expendable as more cheaper milk, produced on industrial-scale dairies, becomes available."
Subscribe to Our Newsletters
Feedstuffs is the news source for animal agriculture
You May Also Like
---