Difficult times lie ahead for ag sector
Difficult times lie ahead for ag sector
Uncertain agricultural lending environment leads to concern over whether another farm crisis looms, with tough decisions to be made in 2016.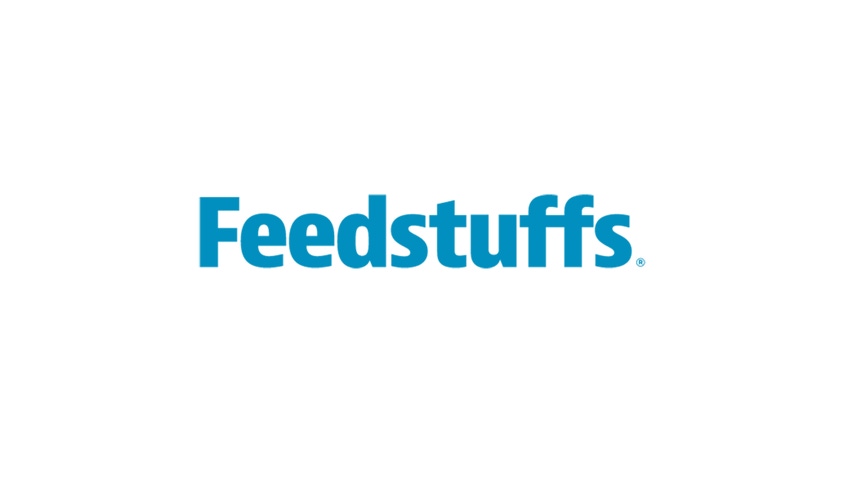 Low commodity prices and the resulting 56% collapse in net farm income over the past three years have led to the uncertain lending environment that we are seeing throughout the country. On Tuesday morning, the House Agriculture Committee's subcommittee on commodity exchanges, energy and credit held a hearing to examine tightening credit conditions in farm country.
"This year will be a pivotal year in production agriculture. Given that average net farm income in some regions were the lowest they have been since 1985, a repeat of that in 2016 will cause some agricultural producers and lenders to make difficult decisions before entering the spring of 2017," testified Allen Featherstone, agricultural economics professor at Kansas State University.
Featherstone noted that declining net farm income in 2015 has made for an uncertain agricultural lending environment. "The agricultural production sector and the agricultural lending sectors are intertwined, causing many lenders to be asking the same questions as agricultural producers regarding the future of production agriculture as they make decisions regarding loan restructuring and other normal lending decisions," he said.
Agricultural lenders expect that the number of non-performing loans will increase during the next year, to 77% in the spring of 2016 compared to 53% in the fall of 2015, Featherstone testified. He added that over the next two to five years, the sentiment is that non-performing loans will increase.
Looking at non-performing loans by crop industry sector, non-performing loans are expected to increase for corn, soybean and wheat farms. For the livestock sector, agricultural lenders expect more non-performing loans for beef and dairy farms.
Randy Nelson, president of CHS capital, a wholly owned financing subsidiary of CHS Inc., the nation's largest farmer-owned cooperative, said current challenges are now evident in the negative working capital on the farmer's balance sheet.
Nelson explained that through the benefit of several good years in farming, many farmers have built up significant equity in their real estate. This provides them with the option to refinance their land to inject working capital.
"While this fixes the working capital issue, prices still need to rise in order to service the added debt. It is this real estate equity that will allow many to farm again this year," Nelson testified. "However, with the current outlook, at the end of 2016, some will reduce their equity to a level that is not sufficient to continue farming."
Nelson said CHS Capital has received requests to finance a number of customers whose primary lender does not want to continue to finance the farming operation. CHS Capital is able to help some of these customers, but at the same time, Nelson said they are also taking a close look at the projections to understand the possible shortfall at the end of 2016 and how their equity can support these losses.
CHS Capital completed term loans totaling $55.5 million in the first three months of 2015, compared with $226.5 million in loans completed so far in 2016. "Nearly all of the term loans were written to refinance existing real estate versus new real estate purchases. We expect the number of term loans to continue to increase if commodity prices remain low," Nelson said.
Nelson concluded that if a farmer can't obtain an operating loan, it will become a far-reaching problem beyond just a farmer financing his operation. Local cooperatives are seeing their margins compressed, machinery dealerships are seeing sales drop and the problem reaches all the way to Main Street in rural communities.
Tim Buzby, president and chief executive officer of the Federal Agricultural Mortgage Corp. (Farmer Mac), said long-term fixed-rate debt at today's historically low interest rates, which Farmer Mac helps many lenders provide, can be an important tool to help stabilize the cost structure for many producers. Those operating lenders that are unwilling to renew operating loans for farmers have created a situation where some are able to refinance their land to include an operating loan and lock in long-term rates.
"Although market data indicate good credit availability in early 2016, we urge market participants to exercise caution and patience as the current industry cycle plays out. Creditors should apply disciplined lending practices and, at the same time, be supportive but firm with their customers' requests," Buzby said.
"Producers should be aware that low commodity prices are likely to be with us for a while and that cost containment could provide a new path to renewed profitability," Buzby added.
Featherstone said it is important to remember that the "averages will not drive a bust, but the lower tail of the distribution can. Therefore, more attention needs to be paid to the distribution of financial performance and less on the averages." He explained that during the last farm crisis, it was from 77-80 that lending became difficult. He said 85-90% of the loans did make it through eventually, although it was very stressful.
In the end, it may be necessary to identify those farmers and restructure their operations. "We may need to be working with them to see if farming is in their future," he warned.
Given the thinness of agricultural land markets, small increases in land parcels being liquidated can have major effects of the price of land. Featherstone explained that, in many places, only 2-3% of land is trading each year, so if that increases to 4-5%, it can greatly affect the prices for that land and essentially build up equity.
When asked if the bottom might fall out on farmland values, Nelson did say he sees a softening of values going into 2017, but the overall need for farmland will remain. Also, those farmers who have benefited from high cash flows in recent years will continue to be able to capitalize on those opportunities.
Subscribe to Our Newsletters
Feedstuffs is the news source for animal agriculture
You May Also Like
---