Dietary guidelines: What will make the cut?
Dietary guidelines: What will make the cut?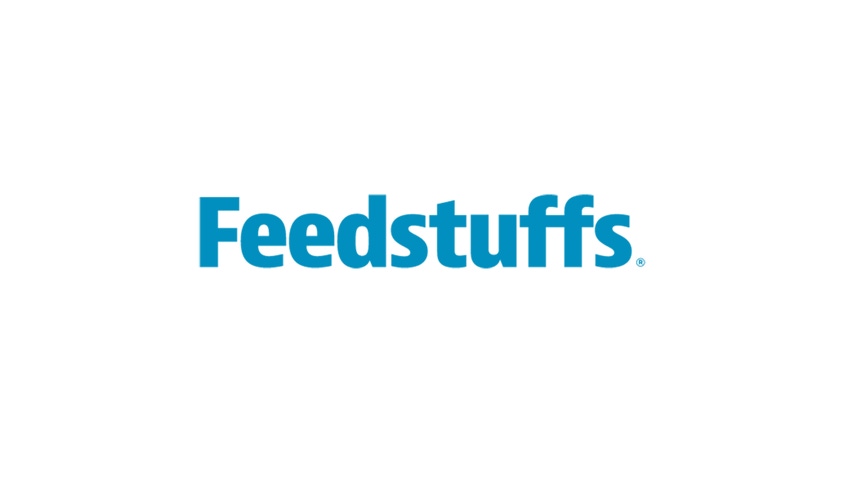 THE U.S. Department of Human & Health Services and the U.S. Department of Agriculture currently are working together to develop the eighth edition of the Dietary Guidelines for Americans, which is scheduled to be released by the end of the year.
Earlier this year, the appointed advisory committee submitted its scientific advisory report to HHS and USDA, which was then posted for public comment and review.
Hot topics among the 29,000 submitted comments included criticism about the guidelines incorporating sustainability and exploring the impact of food taxes such as a soda tax, which some cities have considered or approved.
The agencies provided Congress with an update of what will be included or omitted in the latest round of recommendations.
During a House Agriculture Committee hearing, HHS Secretary Sylvia Burwell said although food taxes and sustainability are both "important conversations" to have, the dietary guidelines are not the appropriate document in which to address those issues.
The guidelines are not expected to be finalized until December, but Burwell said she expects the final recommendations to focus on healthy eating habits and food choices.
"The elements of heathy eating patterns continue to include fruits, vegetables, grains, dairy and protein-rich foods such as lean meats and seafood and limit components like saturated fats, added sugars and sodium," Burwell said.
During the advisory report process, meat industry groups became concerned when contradictory statements were made on whether to include lean meats in a healthy diet.
Agriculture Secretary Tom Vilsack said his understanding of the report is that the recommendations for lean meat are fairly consistent with those in the 2010 guidelines. He said he would be "surprised" if the final 2015 guidelines do not include lean meat as part of a healthy diet.
In a written statement, National Cattlemen's Beef Assn. president Philip Elis commended the USDA and HHS secretaries for not including "topics beyond the scope of nutrition and diet" in the guidelines while also supporting the consumption of "fruits and vegetables, low-fat dairy, whole grains and lean meats and other proteins as part of a healthy diet."
In his opening comments and questioning, House Agriculture Committee ranking member Collin Peterson (D., Minn.) said he's hearing from his constituents that the dietary guidelines have lost their credibility, as have USDA and HHS for releasing the guidelines. "They're just flat out ignoring it," he told the secretaries during the hearing.
"For example, we were once told that butter and eggs were bad for you, but now I guess they're okay. People may be losing confidence in the guidelines," Peterson warned. "I am a little concerned that we've lost sight of what we're doing. There seems to be more focus on ideology and marketing food products than providing clear nutrition advice to the general public."
Vilsack responded that USDA's ChooseMyPlate.gov website has received 290 million hits, which shows that people can utilize government resources to help them make more educated decisions about what they eat.
Vilsack added that the guidelines are about preventing, not treating, health-related diseases. The recommendations form the basis of federal nutrition policy, education and outreach efforts used by consumers, industry, nutrition educators and health professionals.
New coalition formed
The Nutrition Coalition, a new nonprofit organization, was formed out of a growing concern that the dietary guidelines have not reflected the most current and conclusive science available and that a thorough and transparent process for developing new guidelines is needed to ensure that dietary recommendations are based on sound science.
The coalition is comprised of some of the nation's leading voices on nutrition, including three former members of the Dietary Guidelines Advisory Committee — the government-appointed commission in charge of developing the guidelines — as well as Ronald M. Krauss, former chair of the American Heart Assn.'s nutrition committee. Its Scientific Advisory Board also consists of six leading science experts.
"Many of the recommendations in the dietary guidelines are not based on conclusive science," Krauss said. "In those cases, the guidelines should inform rather than recommend until there is more definitive evidence to support specific recommendations. It's, therefore, critical that funding for nutrition research be increased to support clinical trials that address crucial topics for which significant evidence gaps exist."
Volume:87 Issue:39
Subscribe to Our Newsletters
Feedstuffs is the news source for animal agriculture
You May Also Like
---