Decreasing forest density will reduce fire risk, build climate resilience
Decreasing forest density will reduce fire risk, build climate resilience
Decades of fire suppression efforts have increased density of trees and other fuels in headwater forests to uncharacteristically high levels.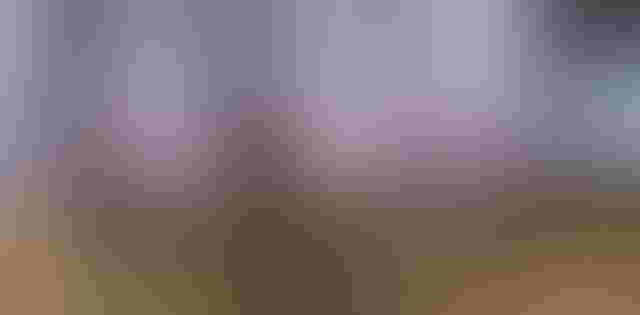 PPIC/University of California
California needs to increase the pace and scale of efforts to improve the health of its headwater forests — the source of two-thirds of the state's surface water supply. Management techniques such as prescribed fire, managed wildfire and mechanical thinning can help rebuild resilience in these forests and prepare them for a challenging future.
These are among the key findings of a report released Sept. 18 by the Public Policy Institute of California's (PPIC) Water Policy Center.
Decades of fire suppression efforts have increased the density of trees and other fuels in headwater forests to uncharacteristically high levels, resulting in massive tree die-offs as well as large and severe wildfires. Improving forest health will require reducing the density of small trees and fuels on a massive scale, the report says.
This will require changes in the regulation, administration and management of forests. Many of the recommended reforms in forest management can take place at low or no cost, according to the report, but implementing them will require vision, determined leadership by state and federal officials and the backing of an informed public.
"Actions to arrest the decline in forest health will take place far from urban centers," said report co-author Van Butsic, a University of California Cooperative Extension specialist in the department of environmental science, policy and management at the University of California-Berkeley. "All Californians will benefit through continued supplies of high-quality water, natural environments, forest products and recreational landscapes."
Changing the way forestry work is funded — and, in some cases, securing new funding — will also be needed to help expedite forest improvements. The authors suggested reforms that will enable the private sector and government agencies to use existing tools and funding opportunities more effectively and collaborate more easily on larger-scale management projects. One key recommendation is to find opportunities to combine revenue-generating timber harvesting with other management work to help offset the costs of efforts to improve forest health.
"Making forest health a top land management priority for public and private lands would be a critical first step in reversing the degraded condition of the state's headwater forests," said report co-author Henry McCann, a research associate with the PPIC Water Policy Center.
The report, "Improving the Health of California's Headwater Forests," was supported with funding from the S.D. Bechtel Jr. Foundation and the U.S. Environmental Protection Agency.
Subscribe to Our Newsletters
Feedstuffs is the news source for animal agriculture
You May Also Like
---