Dairy leaders confident long-term outlook is bright
Dairy leaders confident long-term outlook is bright
Global growth, American capacity for innovation and production combine to create a powerhouse.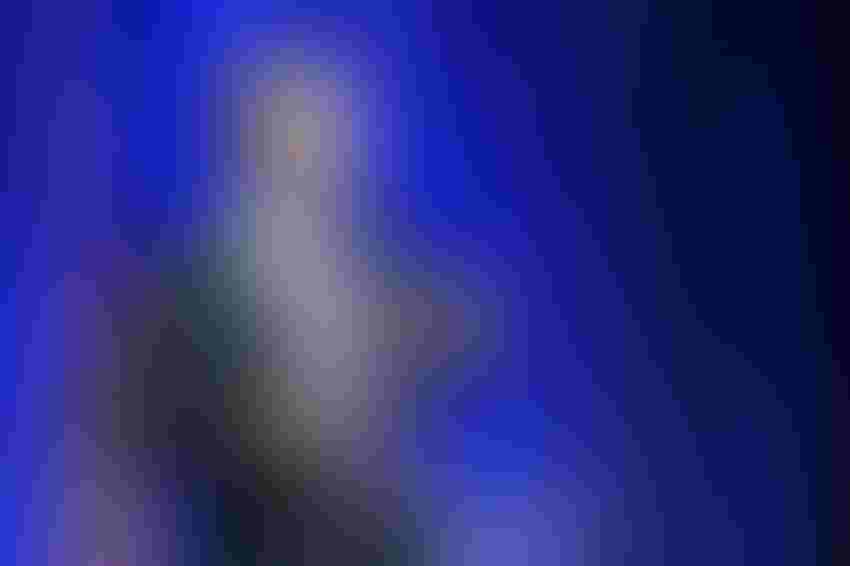 The future of U.S. dairy farming is bright as global growth and American capacity for innovation and production combine to create a powerhouse, the National Milk Producers Federation's (NMPF) incoming president and CEO and the organization's economists highlighted in presentations at the 2023 joint annual meeting of the United Dairy Industry Association, National Dairy Promotion and Research Board and NMPF held in Orlando, Fla., Nov. 14-15.
"In terms of the world of protein, dairy is a huge part of the future," said Gregg Doud, who will take over NMPF's reins on Jan. 1, in remarks at the meeting, held jointly by NMPF, the National Dairy Promotion and Research Board and the United Dairy Industry Association. Doud, a former chief agricultural trade negotiator for the Office of the U.S. Trade Representative, said opportunities are there for U.S. dairy's taking with robust outreach and appeals to consumers worldwide.
"My message to you today is very simple," he said. "Let's go. Let's get it in gear."
Dairy producers in the past year have faced operating margins at their lowest since the federal dairy safety net was adopted in its current structure in 2014 as prices plummeted from record highs. In a panel of NMPF economists following Doud's remarks, forecasts showed an improving price outlook next year, even as inflation continues to pose challenges for consumers.
"We see a road to recovery in 2024," said Will Loux, head of the joint economics unit serving NMPF and the U.S. Dairy Export Council. "Things aren't all roses, we still have really significant headwinds on the demand side both here at home and abroad, but we look at the world with a lot of optimism still, especially in the long run."
Also during the meeting, Dairy Management Inc. (DMI) CEO and President Barbara O'Brien outlined a series of checkoff-led successes, including more science-based and partnership-driven results.
O'Brien delivered her remarks in a question-and-answer format with Pennsylvania dairy farmer and DMI Chair Marilyn Hershey and emphasized farmers' "fingerprints" are reflected in the checkoff's Unified Marketing Plan.
"I made a pretty big deal when I first became CEO (two years ago) that I would go on a listening tour and it continues," O'Brien said. "With so many new leaders and a renewed DMI business plan, we took the checkoff on the road – probably 40 meetings in the first quarter of the year – where we introduced DMI or reintroduced who we are today, the capabilities and roles of each of the checkoff companies and how together, we can grow value for farmers."
She said the tour has resulted in deliberate, meaningful changes that reflect the input, "so farmers see their fingerprints on a plan that drives greater efficiency and impact."
O'Brien outlined three areas of checkoff-led impact from 2023:
Delivering more science and outside investment

More focused partnerships and new product innovation

More in-market voices advocating for farmers and the industry overall
O'Brien said the checkoff is more critical than ever in a time of economic challenges for farmers.
"The current farm environment and the economy is such an important reminder to all of us and I'd like to say to the farmers who are here and across the country, as your staff, we are so sensitive to those business challenges you face every day," O'Brien said. "We use it to drive us to put our energy into the Unified Marketing Plan and make sure every dollar is spent efficiently to build trust and drive demand here in the U.S. and around the world."
Subscribe to Our Newsletters
Feedstuffs is the news source for animal agriculture
You May Also Like
---