D.C. forum highlights progress, challenges of antibiotic resistance
D.C. forum highlights progress, challenges of antibiotic resistance
Stakeholders discuss role of animal agriculture and other sectors in solving problem.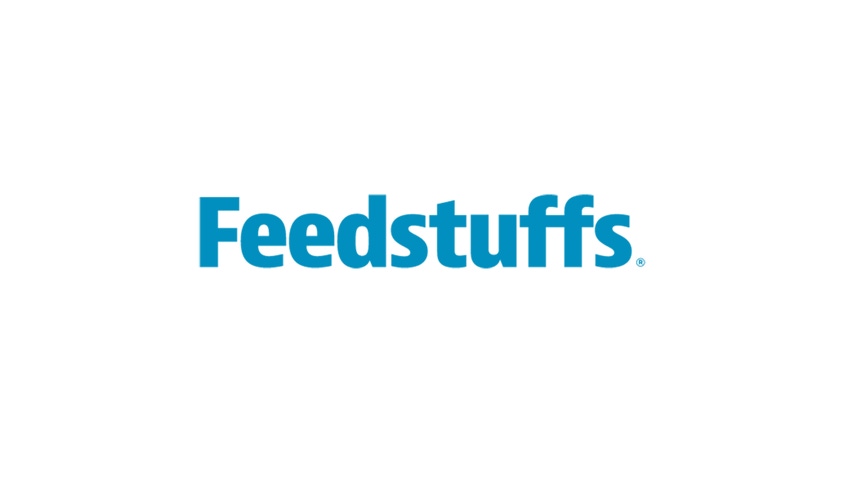 The National Pork Board joined with Atlantic LIVE this week to bring together experts to discuss the challenge of responsible antibiotic use in the 21st century. At the event, leading stakeholders — from farmers to physicians — shared what is being done to address concerns of antibiotic resistance.
"Antibiotics are a critically important tool for pig farmers in this country; however we are very concerned about the issue of antibiotic resistance. It is a very real challenge for both human and livestock medicine, and it's something that we all must address," said John Johnson, chief operating officer of the National Pork Board. "We are sincere and authentic in our effort to do our part to meet this challenge."
However, Johnson said there are voices in society saying that nothing is changing on the farm.
"There are also those who claim that agriculture is simply changing the names — the nomenclature that what used to be called 'growth promotion' is now going to be called 'prevention.' That is simply not the case," he said. "There is real, substantial change happening on the farm today with antibiotic stewardship. Not only is growth promotion rapidly going away for medically important antibiotics, but new requirements for increased veterinarian oversight — requiring what's called a Veterinary Feed Directive, or prescriptions for water-based antibiotics — are going to be required, and they have to be written for a specific group of animals for a specific period of time according to the label to address a specific health threat."
These changes, Johnson said, are very substantial and "will go a long ways towards producing more careful and targeted use of antibiotics on the farm."
Johnson also pointed out that the pork industry continues to research ways to maximize pig health in order to minimize the need for antibiotics.
"The U.S. pork industry is committed to ensuring responsible use of these medicines in animals to protect their efficacy for both humans and animals. Through a science-based approach, we must all work together to better understand and address the potential impact of antibiotic resistance," he said.
Dr. Beth Bell, director of the Centers for Disease Control & Prevention's National Center for Emerging & Zoonotic Infectious Diseases, told the audience antibiotic resistance is one of the most serious problems of our time.
"Antibiotic resistance really threatens many, many of the advances that modern medicine has made over a number of the past several decades," she said.
According to Bell, CDC estimates that more than 2 million people per year get an antibiotic-resistant infection, and 23,000 people die from them.
As for the link between agriculture and antibiotic resistance, she said it comes through foodborne infections that are antibiotic resistant.
Dr. William Flynn, deputy director for science policy at the U.S. Food & Drug Administration's Center for Veterinary Medicine, said he is very encouraged by the shift in tones in terms of how the conversation is moving forward from not if action can be taken but how.
"We are all in this together; we all have to contribute to the solution," he said. "Rather than continue the debate about how much each of us is contributing, we really need to focus on how we can work together."
Specifically, Flynn said stakeholders have to be very deliberate about thinking about how the products are used and then try to use them as judiciously as possible.
 "Certainly, there are challenges ahead of us, but we are very encouraged by the fact that we are seeing positive engagement by different segments of the industry," he said.
One of those challenges, according to Flynn, is that the U.S. animal agriculture industry is not a monolithic industry.
"There's a wide variety of farms and producers across this country, from very small backyard operations to multi-state integrated operations and everything in between. So, certainly, there is a lot to take into account," he said.
Nonetheless, Flynn said the animal agriculture industry is trying keep the issue in a positive mode — a mode that teaches people to collaborate. "Again, I think that's where we're mostly likely to have success," he added.
As for the Veterinary Feed Directive (VFD) rule, Flynn said it is "a real game changer," because it shifts responsibility for certain medications to veterinary oversight, which changes the dynamics in terms of how the products are accessed and how they are distributed and used.
The new regulations by FDA (Guidance #209 and #213) will be fully enacted in January 2017 and will eliminate the use of medically important antibiotics on the farm for growth promotion. The new FDA regulations will also strengthen the rules requiring licensed veterinarians to oversee the use of antibiotics on the farm for prevention, control and treatment of disease.
Making that shift is a big deal, Flynn said.
Additionally, the VFD rule brings into focus the fact that the products can no longer be accessed and used without the authorization of a licensed veterinarian, he said.
"It certainly is putting a lot of responsibility on the veterinary profession, and I think the veterinary profession recognizes that that responsibility should be on their shoulders. Generally, they're not going to be expected to step up and carry that weight. We are optimistic they can do that, and we're working very closely with them," Flynn said.
Bell added that antibiotic resistance is a global problem and needs a global solution. However, she acknowledged that there is a lot that can be done domestically.
Flynn said tracking is important, and the U.S. has ways to assess the progress.
"Our goal is not to eliminate antibiotics in animal agriculture; our goal is to eliminate inappropriate use of antibiotics. We want to make sure that the uses that are out there are necessary, are appropriate, are aligned with our current thinking on judicious use."
Flynn said there are challenges when it comes to data collection because the infrastructure that's in place for the U.S. health care system doesn't really exist on the veterinary side. FDA is working with the U.S. Department of Agriculture on this, he added.
"We need to look at our current practices and management practices in the different animal agricultural settings and be critical about our use of antibiotics to try to determine whether there are alternative ways of dealing with it that would reduce our reliance on antibiotics to begin with," Flynn said. "In some cases, we are going to have to reach for antibiotics, and it's critically important that we keep that tool available to us, but again, this is both a human health and an animal health issue, because we need to make sure we preserve the effectiveness of these drugs over the long term."
Flynn also said more definitive science is needed to quantify how much any particular use is contributing to the overall problem downstream: the impact on human health.
"That is clearly a gap that more definitive science would be helpful (in filling), but again, I think based on what we do know, our view is that shouldn't be a reason for us to say that we shouldn't begin to take steps nonetheless," Flynn said.
According to Flynn, it has been a challenge to keep the issue in perspective, look at it objectively and try to foster collaboration across all sectors where antibiotics are being used. Still, he warned against ascribing blame to particular sector, saying, "I think it's important that we look at this holistically as being a problem that is being collectively contributed to, and we need to look at it from that perspective."
Subscribe to Our Newsletters
Feedstuffs is the news source for animal agriculture
You May Also Like
---