Crisis communication planning critical as public trust plunges
Crisis communication planning critical as public trust plunges
Navigating a crisis in today's societal environment tricky.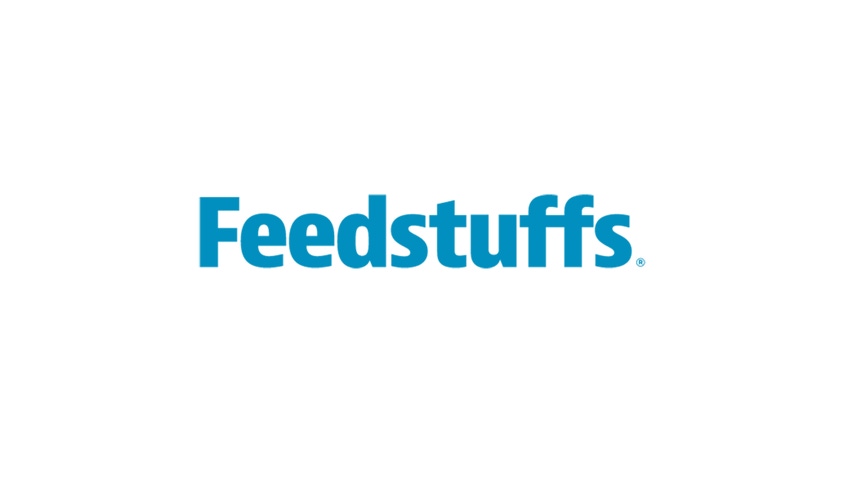 microgen/iStock/Thinkstock
Be prepared. That's what Lani Jordan, principal of Lani Jordan Communications, told attendees when she spoke about crisis communications this week at the Grain Elevator & Processing Society's Exchange 2018 in Denver, Colo.
"The environment we live in today and why it's hard to communicate with each other is because we don't really trust each other," she said.  
She said society doesn't trust countries or leaders anymore, especially in the U.S. "Trust has crashed in our country. That is pretty much across the board in all of our major institutions that make up our society," Jordan said.
That declining trust is dropping sharply in individuals who consider themselves informed. "People who are informed are starting to not believe anything that they see or hear," she explained.
Jordan said society doesn't even care about facts anymore, adding, "Facts don't matter, and people won't change their minds."
This has been exacerbated by social media.
"With social media, all we want to do is listen to the same people we always listen to and read the same things we always read and not open our horizons to hear other viewpoints. So, we're all kind of living in a bubble," she said. "We are more likely to believe what we find on search engines than actual people."
Trust in the media is also really low, she pointed out.
"We did see a little click up in trust of journalists in 2017," Jordan noted. "I really think we're starting to see some recovery to some good journalism."
When looking at the big picture, however, we don't trust anybody, she added. "A lot of people are to the point where they can't tell if it is real are fake."
U.S. society also doesn't trust chief executive officers of companies, she pointed out. However, they do trust CEOs more than the government, and "even though we don't trust CEOs, we expect them to lead," she added.
A survey showed that 64% of respondents believe CEOs should take the lead on making changes in society rather than waiting on the government, Jordan reported.
"Whether you are a national or global company or whether you are a company that is just operating in your community somewhere in the U.S., is your leader trusted? Do your customers trust them? Do your employees trust them? Does your community trust them? That's really important, and it's really important in crisis communication," she said.
While society may not trust the CEO, she said it does trust the people who work at the company.
"First of all, make sure your employees trust you. Second, when you have a challenge, make sure you are providing your employees the best information," Jordan explained.
She also pointed out that many people would rather hear things from their friends, believing them to be more credible.
Today, people also want everything to be natural and personal instead of being scripted. Jordan said companies need to strive for this, because it's what people trust.
Managing crisis
If this is the world we are working in, why even talk about managing crisis? Jordan said it's kind of like the lottery. "Even if you buy a ticket, odds are you're not going to win, but if you don't buy a ticket, you are for sure not going to win," she said. "So, this is the ticket we're buying: our preparation. Improve your odds with planning, people and practice."
Why do we plan? Because we want our businesses to survive, Jordan said, pointing out that one-fourth of small businesses will have a significant crisis in any given year. "Many of them will go out of business because they didn't have plans," she added.
Having key messages and standby statements is the bedrock of a communications response, according to Jordan. "They should articulate the values, behavior and objectives of your business. Standby statements are taking those core message and adapting them to the situation," she explained.
When someone says "no comment" or is absent from a story, people think they're hiding something, she noted. "You can always say something, but you do have to be very cognizant of what might not get yourself into a position where you are taking responsibility for something," Jordan added.
She emphasized the importance of having a good relationship with key individuals, companies, media, community and organizations prior to when a crisis happens. For example, planning and communicating with banks, lawyers, employees, emergency personnel will have everyone on the same page if something were to occur.
"Don't wait until the day of the crisis. You should have a regular summit with these people so they know what the response is going to be," she said.
Media relations
When it comes to communicating with the media, Jordan said companies should determine a media spokesperson and ensure that the person receives media training. "Will it be the leader or another designated person? Make sure the designated individual is the right person," she said.
If the company is large, there can be different spokespeople based on geography, she added.
Try to keep the issue local, because that is what the local community knows, Jordan explained. Deferring to headquarters may make the crisis appear as though it is really bad -- but if it is really bad, she said deferring to headquarters would be more appropriate.
The role of employees in crisis communication is also important, she said, explaining that employees should be taught to refrain from posting about the incident on social media and to relay any media contact to the designated media spokesperson.
"Do you have a media policy with employees? If you don't, you should," Jordan said. "Only designated people who are authorized and prepared should be speaking with the media."
If an employee is approached by someone from the media, this can provide confidence because they can refer the media to the designated spokesperson.
According to Jordan, the only time you would want to get an employee involved is if the employee played a heroic role in the crisis and can share the story.
Changing environment
According to Jordan, working with the media has really changed. "Today, it is 24/7. You don't have a lot of time to come up with your response, which is why preparation is important. You really need to be ready to say something within about 20 minutes," she said. "That doesn't mean it's the last thing you are ever going to say, but you have to have something basic."
That's why the key message and standby statements are important, Jordan added.
"Do not ever speculate. It's okay to say, 'I don't know right now, but I'll get back to you when I do' -- and then keep that commitment, even if that means calling back in two hours saying, 'We had hoped to have a bit of information by now, but we don't.' Then, you've done your check-in, and your credibility is remaining," Jordan explained.
There's also social media, which she said is really tricky in terms of employees. "You can't keep your employees off of social media. What you can do is set guidelines for how it is handled in the workplace," she said.
For example, you can limit usage and be very clear that no one can say they are the official voice of the company on social media.
That being said, Jordan also pointed out that companies should want employees to be advocates for them if something does happen.
Practice, practice, practice
According to Jordan, the world hasn't really evolved to a place where we can understand and control it. "We may never be able to, but you need to be ready to manage it to the best of your ability," she said.
Jordan emphasized the necessity for companies to constantly practice potential scenarios to ensure that if a crisis ever were to occur, they are ready.
"It's not 'do the plan, put it on a shelf, we're done, check the box.' It's a living, breathing document. Develop your plan, and then you need to look at it at least once a year, maybe twice," she said.
Review the plan, and modify it as needed and as your team changes, she added.
Last, Jordan emphasized the importance of monitoring industry issues, which can help companies become aware of potential risks or vulnerabilities.  
Subscribe to Our Newsletters
Feedstuffs is the news source for animal agriculture
You May Also Like
---