Court delays farm emissions reporting mandate
Court delays farm emissions reporting mandate
Producers have until at least Nov. 14 before they need to begin potential emission reporting requirements.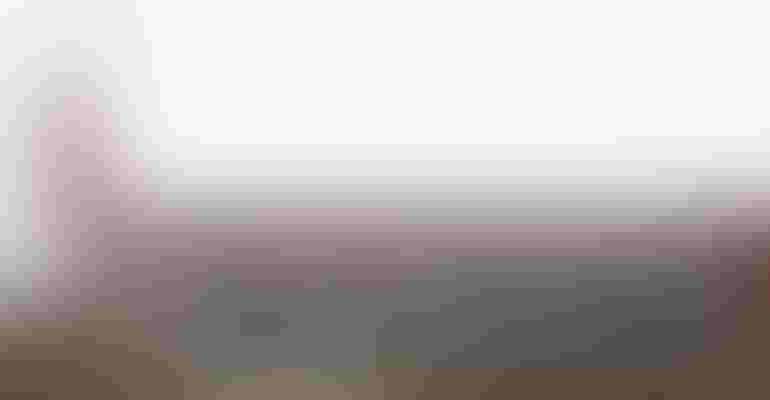 In response to a motion from the U.S. Environmental Protection Agency and a supporting brief by the National Pork Producers Council (NPPC) and the U.S. Poultry & Egg Assn. (USPOULTRY) that highlighted previous challenges producers faced when filing air emissions reports, the U.S. Court of Appeals for the District of Columbia Circuit agreed to delay until Nov. 14 what NPPC called "onerous and unnecessary" farm air emissions reporting requirements.
The court left open the possibility of a further extension beyond this date.
The motion was made on the grounds that approximately 63,000 farms affected by this reporting requirement would need time to prepare and so "regulatory and administrative approaches to address these reporting obligations" could be explored.
NPPC welcomed the decision and continues to work with EPA on regulatory approaches to limit the burden of reporting on producers.
USPOULTRY and NPPC submitted a brief supporting EPA's motion for a stay. The brief emphasized previous challenges concentrated animal feeding operations (CAFOs) faced in January 2009, when farms filed air emission reports to state and local emergency planning commissions. 
"USPOULTRY appreciates EPA filing this motion, and we are very pleased with the court's decision to stay issuance of the reporting mandate. We will continue to work with EPA on approaches to limit the burden placed on poultry and egg producers that would result from the requirement to submit meaningless reports to emergency first responders," USPOULTRY president John Starkey said.
Environmental groups had sued over a 2008 rule that exempts all animal feeding operations from the Comprehensive Environmental Response, Compensation & Liability Act's (CERLCA) hazardous substance reporting requirements and exempts all but the largest feeding operations from state and local reporting requirements under the Emergency Planning & Community Right-to-Know Act (EPCRA).
Prior to the promulgation of this loophole at the end of the Bush Administration in 2008, CAFOs, alongside all other industrial facilities, were required to notify government officials when air emission levels exceeded public safety thresholds (the "reportable quantity" threshold defined in CERCLA and EPCRA).
EPA had provided an exemption from CERCLA reporting of low-level emissions of ammonia and hydrogen sulfide generated from the natural breakdown of animal manure after the agency's evaluation demonstrated that any emergency response to such emissions reports was "unnecessary, impractical and unlikely."
EPA had limited EPCRA reporting of such emissions to one-time reports for continuous releases from large CAFOs.
Without the exemption in place, any release of a hazardous substance – which, for agricultural operations, focuses on ammonia and hydrogen sulfide – presents a "challenge for livestock operations to determine whether they exceed reportable quantity thresholds," Leah Ziemba, a partner at Michael Best & Friedrich LLP, stated after the original ruling was issued earlier this spring.
EPA has not finalized its emissions estimating methodology due to concerns over the modeling methodology, because location, atmospheric conditions and type of animal all affect emissions.
"In the rule-making process, EPA had generated some significant cost/benefit data that showed it would be difficult and costly for livestock operations to determine whether or not their emissions exceed the threshold and then complete the reporting obligation," Ziemba said.
Subscribe to Our Newsletters
Feedstuffs is the news source for animal agriculture
You May Also Like
---