Cornell projects to cultivate digital ag landscape
Cornell projects to cultivate digital ag landscape
Slate of six projects totaling more than $1 million will generate innovative research in fields of agriculture, computation and engineering.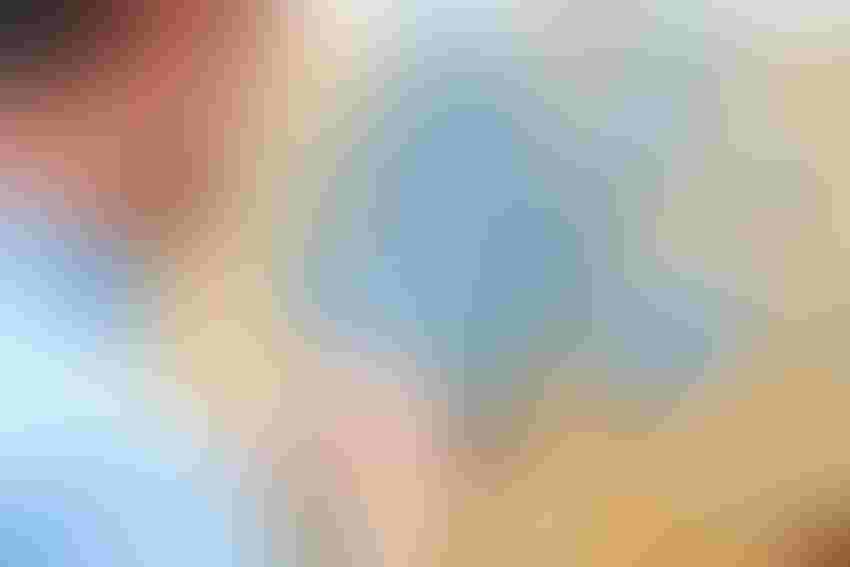 monkeybusinessimages/iStock/Thinkstock
Digital agriculture — everything from remote sensing and drones to individual cow monitors and automated ventilation systems — has become an emerging research area at academic institutions and commercial laboratories.
Expanding on Cornell's digital agriculture initiative, a slate of six projects totaling more than $1 million will generate innovative research in the intersecting fields of agriculture, computation and engineering.
Research investment from the Cornell University Agricultural Experiment Station (CUAES) will fund six proposals over three years focused on developing computational and informational technologies to create more profitable, efficient and sustainable agricultural practices, Cornell said.
The projects — featuring collaborative expertise from researchers across Cornell — will tackle issues and emerging technology critical to modern agriculture: robotics, weather forecasting, big data, privacy concerns, animal health and natural resources management.
"At Cornell, we are uniquely positioned to address technology challenges faced by growers as they adopt powerful big data systems into their operations," said Jan Nyrop, CUAES director and professor of entomology.
To connect agricultural researchers with Cornell experts in engineering and information science, a series of winter meetings launched by the College of Agriculture and Life Sciences (CALS) aimed to spur conversation with researchers from CALS, the College of Engineering and Computing & Information Science.
Nyrop said the grant funding process aimed to capitalize on the interdisciplinary capacity of the university, with the goal of investing in promising research with the potential for the greatest impact to growers, because data, automation and analytics are becoming essential parts of agricultural operations.
In 2015, a report by Harold van Es, professor in the School of Integrative Plant Science, and Joshua Woodard, assistant professor in the Charles H. Dyson School of Applied Economics & Management, outlined digital agriculture recommendations for New York. They recommended strategic investments in research and development to better align the needs of agricultural growers with the capabilities of data analytics and system technologies.
Nyrop said the newly funded projects will advance research into emerging technologies and knowledge and build on Cornell's foundation as a global leader in agricultural innovation. Further information on digital agriculture research can be found on the CUAES website.
The six accepted projects are:
1. Social & Policy Considerations in the Adoption of Digital Agriculture. To develop a stronger understanding of farmers' concerns related to data-intensive systems in their growing operations, the study will investigate user adoption considerations of various public and private agricultural data management systems. The researchers will examine the role that existing social and business relationships play in the adoption of data technologies and address questions about privacy and law.
2. Development of a High-Resolution Weather Forecast Database for Digital Agricultural Research & Outreach Applications. The project will assess weather forecasting capabilities by deploying a forecasting model for the Finger Lakes region and will explore and implement more efficient data storage formats and retrieval algorithms. More accurate forecast information promises to maximize growers' ability to use existing and future agricultural tools and give them more lead time to proactively manage their operations.
3. E-Synch: A Tool to Automate & Optimize Cattle Reproductive Management. Electronic synchronization (E-synch) is a project aimed at developing a device to automate synchronization of ovulation and monitor the physiology of cows before insemination. A prototype device and controlling software will be created to increase farm sustainability by reducing labor needs and improving cow welfare through better reproductive performance and reduced cow manipulation.
4. Improving Vineyard Management Using Touch-Sensitive Soft Robots. This project will apply inexpensive robots that can touch, sense and manipulate fragile agricultural products to collect data on grape yield and quality.
5. A New Foundation for Digital Irrigation Scheduling in Apple Orchards. This project will develop a framework of measurements as well as water use models for apple orchards to provide precise feedback control of irrigation and water stress in orchards. One goal of this project is to translate findings into commercial practice, giving growers access to such data for their apples and other high-value horticultural crops.
6. Advancing Digital Agriculture & Conservation Through Data-Driven Decision and Policy-Making. The government publishes a variety of remotely sensed (satellite) data, but these are not widely used in operational policy contexts in agriculture. Given the continued difficulty of collecting and processing farm level production, conservation and economic information for policy analysis, there is increasing interest in using remotely sensed data to drive policy designs. This project will integrate remotely sensed data with process-based models using adaptive optimization and machine learning to identify conservation practice use in agriculture (e.g., the use of cover crops) and design new policies.
Subscribe to Our Newsletters
Feedstuffs is the news source for animal agriculture
You May Also Like
---