Consumer trends driving meat industry growth
Consumer trends driving meat industry growth
Health and wellness, convenience products attractive to today's consumer.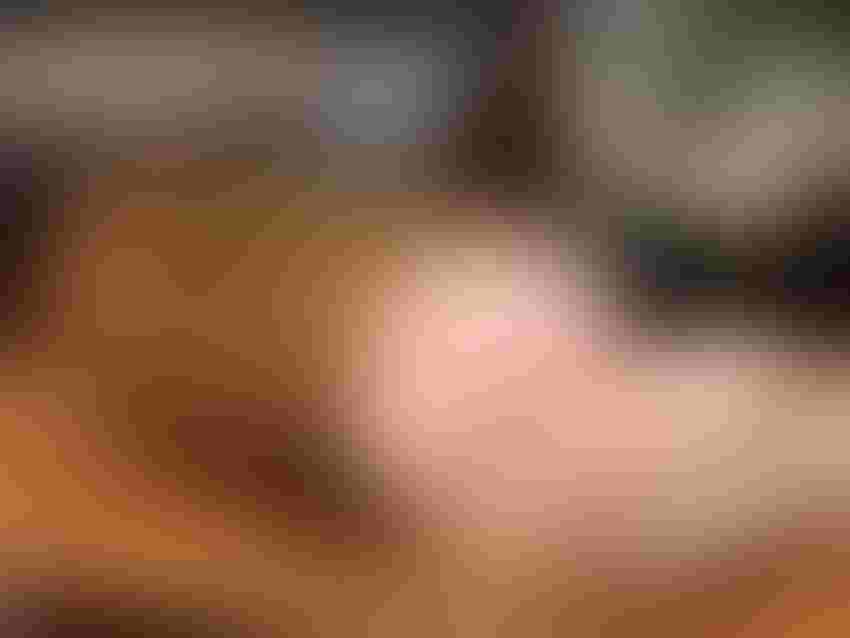 Labeling claims that discuss animal welfare, transparency and production practices are driving growth across all different meat categories, including pork, according to Anne-Marie Roerink, principal for 210 Analytics LLC.
Roerink told attendees of a World Pork Expo session titled "Voices of Influence" that brands have done extremely well in using these types of consumer issues as a key platform for growth. In fact, she said sales of meat products with claims are up 5% in value and volume, while conventional products are flat.
"At the end of the day, these are not huge, huge dollars, but it's new dollars," she said.
Specific to pork, consumers are attracted to items boasting natural, organic and premium, as well as antibiotic-free, hormone-free and raised in the U.S.
She said some key emerging trends include smaller packaging sizes, such as one or two pork chops instead of a pack of four, and improved packaging as consumers report they don't like dripping packaging or having to touch the meat.
Roerink said convenience has become a huge trend in consumers. Items such as meal kits and prepared meals are capitalizing on this.
Kent Harrison, vice president of marketing and premium programs for Tyson Fresh Meats, said his company tries to understand more about consumers and why they don't consume pork as much as other meats.  "They don't know enough about cooking pork," he said.
He said meal kits are a great way to get pork recognized as a meal alternative for center of the plate.
"It is relatively inexpensive, it's a great flavor protein and you allow people to be exposed to different ways to cook it," he said. "I think pork will benefit from this to a large degree because it gets people to understand how to cook it and how good it tastes when you're done."
Roerink also explained that labels on the packaging, such as recipes or information about the farm where the product originated, are popular with consumers. Quality also remains important to consumers, making information such as how to cook a product, why is it such a good product and why is it such a good value key to marketing.
Harrison also touched on sustainability, a topic that is often frustrating for agriculture as sustainability is often discussed but not clearly defined.
"Sustainable is a thing that's not defined very well, so we get to define it. I think that's wonderful," he said. For Tyson, sustainability is about environment, workers, economics, community and food.
He also pointed out that consumers are thinking more holistically these days as they associate the definition of high quality with being all-natural, having no added hormones or no antibiotics, but also as premium and prime.
"It's interesting how the consumer thinks. They buy product that they perceive to be of higher quality," he said.
He also suggested that there will continue to be proliferation around natural and animal welfare. "You'll see the two come together very naturally."
Plant-based alternative market
Overall, Roerink said she believes there are many different ways in which the pork industry can try to capture the markets of competing meats, but that the meat industry can also grow together.
Regarding plant-based imitation products, Harrison said Tyson has an interesting position.
"If we're a protein company, we need to be involved in the protein marketplace and listen to where consumers are taking us," he said. "We also feel like its best on that trend to have an understanding from the inside, because our primary focus going forward and since forever has been animal protein."
As such, he said they want to try to understand it rather than fight vehemently against it.
Roerink said, "you can't fight what the consumer thinks or what the consumer wants."
She pointed out that a trend known as "flexitarian" is becoming bigger and bigger.
"I think part of that is people don't know meat like they used to," she said, adding that she doesn't believe the industry can fight the trend of consumers getting protein from plants and plant-based items.
What it can do, she said, is make sure that people at least can make their own variety within meat by having the skills and love for meat. "Then ultimately they can decide whether they want to eat quinoa or if they want to eat a pork chop. I truly believe the root problem is the lack of skill surrounding meat, and that's why a lot of the quest for variety comes into plant-based."
Subscribe to Our Newsletters
Feedstuffs is the news source for animal agriculture
You May Also Like
---