Consumer food confusion growing
Consumer food confusion growing
New survey reveals different trends in leading consumer concerns about food supply and food safety.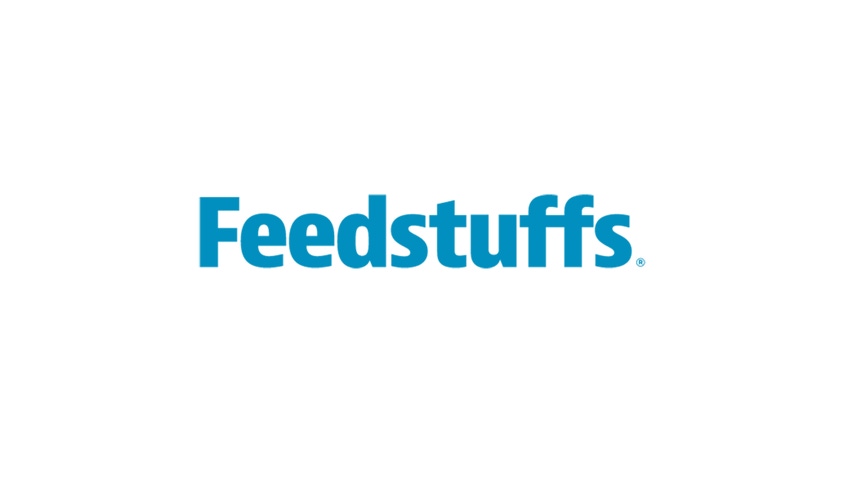 AS consumer interest in food continues to increase, new research shows that people are nonetheless confused about what they should and shouldn't eat.
The newly released International Food Information Council (IFIC) Foundation's 10th annual "Food & Health Survey" found that, more than ever in the survey's history, consumer confusion is emerging as a key concern.
The survey found that more than three-quarters (78%) of respondents say they would rather hear information about what to eat versus what not to eat. That's the same result as in 2014, but the number who "strongly agree" with that statement rose 7%, from 26% to 33%.
"Despite what we see that people want to be told what to do, we continuously tell them what not to do, and I think they're very, very confused," said Dr. Jim Hill, executive director of the Anschutz Health & Wellness Center at the University of Colorado.
What matters
Taste remains "king" among factors driving food selection, with price and healthfulness rounding out the top three.
Americans feel less strongly about these top three, especially regarding healthfulness, which hit a peak of 71% in 2014 and fell to 60% this year. Taste also peaked at 90% last year and dropped to 83% this year.
More than a third (36%) of respondents said "chemicals" in food are their top food safety concern, followed by 34% who were concerned about foodborne illness from bacteria (Figure), despite the fact that the latter has a more serious and substantiated health impact. This points to a need to better communicate risks.
This has increased significantly from the 2014 survey in which only 23% of respondents indicated chemicals as their top food safety concern.
However, concerns over pesticide residues in fruits and vegetables has decreased, declining from 16% last year to 9% this year.
Marianne Smith Edge, IFIC Foundation senior vice president of nutrition and food safety, said consumer confidence in the food supply is slowly eroding.
While 60% of Americans have confidence in the safety of the U.S. food supply, that number has fallen from 70% in 2013, which she said is a symptom of the heightened level of "noise" in news coverage and online commentary about food.
She noted that consumers choosing "chemicals" as a concern likely are actually referring to artificial ingredients and processed foods rather than truly arsenic chemicals such as lead.
The survey found that four out of 10 consumers regularly buy foods labeled as "natural," while only about three out of 10 purchase foods labeled as organic. Those more likely to select natural foods are younger and in better health; buyers of organic foods tend to be younger and have higher incomes and a college education.
Foods with no added hormones or steroids are also a big selling point, as 31% of respondents said such information swayed their purchasing decision.
Smith Edge also noted that consumers are looking at an average of three pieces of information when making purchasing decisions, which is down considerably from the seven pieces of information just a few years prior.
According to the survey, the information consumers look at on a product's label before they buy it includes: expiration date (51%), the Nutrition Facts Panel (49%), ingredients (40%), serving sizes and amount per container (36%), calories and other nutrition information (29%) and brand name (27%). Only one in nine consumers (11%) look for no information whatsoever on a food product's label.
The survey found that 86% of consumers said they would be able to find the information if they wanted to know something about an ingredient in their food.
Topping the list of nutrients consumers are trying to get a certain amount of or as much as possible of: whole grains (56%), fiber (55%), protein (54%) and calcium (43%). Topping the list of what consumers are trying to limit or avoid entirely: sugars in general (55%), added sugars (54%), sodium/salt (53%), trans fats (49%), high-fructose corn syrup (48%), saturated fats (47%) and calories (47%).
Consumers also report efforts to choose more healthful food and beverage options, with 82% trying to eat more fruits and vegetables, 76% cutting calories by drinking water or low- or no-calorie beverages, 70% eating more foods containing whole grains, 69% cutting back on foods that are higher in added sugars and 68% consuming smaller portions.
Two-thirds of Americans agree that the overall healthfulness of the food or beverage is more important than the use of biotechnology.
In addition, 50% of those surveyed said biotechnology can be one tool to help ensure that there is enough food for everyone as the world population grows. However, 48% of respondents have heard or read that they should avoid foods produced using biotechnology.
Trusted sources
Personal health care professionals continue to be the most trusted source for information on the types of food to choose and food safety, followed by a family member or friend.
New to the list this year is a farmer, with 18% of respondents saying they trust farmers as a source of accurate information on types of food and 23% on food safety.
Food companies or manufacturers actually ranked the lowest, at 7% for types of food and 11% for food safety.
On food safety, 42% trust U.S. government agencies to provide accurate information.
Smith Edge said this trust factor comes down to a personal connection and perhaps is the reason why the two sources closest to food production — farmers and food companies/manufacturers — scored lower, as they're the least likely to be known personally, with fewer people today having some connection to agriculture.
"Americans are struggling to find clear guidance on health and well-being," she said. "We need positive guidance that can promote good advice and instill confidence in the food supply."
For more information on the 2015 "Food & Health Survey," visit www.foodinsight.org/2015-FHS.
Volume:87 Issue:19
Subscribe to Our Newsletters
Feedstuffs is the news source for animal agriculture
You May Also Like
---