Conaway doesn't call for food stamp overhaul
Conaway doesn't call for food stamp overhaul
SNAP review details suggested changes but doesn't indicate that complete overhaul is needed.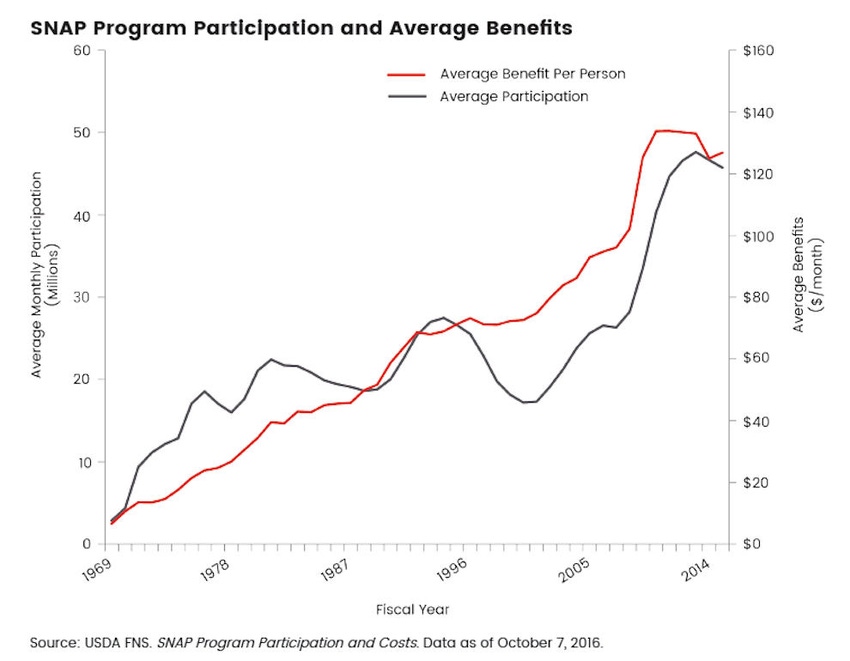 After a thorough, two-year, top-to-bottom review of the Supplemental Nutrition Assistance Program (SNAP), House Agriculture Committee chairman Michael Conaway (R., Texas) unveiled a comprehensive review that details some of the areas where improvements can be made on the nutrition program.
SNAP has grown from a pilot program that served just 500,000 people in 1964 to a program that served more than 47 million Americans at the height of the recent recession. SNAP is now the largest program under the agriculture committee's jurisdiction — accounting for almost 80% of farm bill spending — and is the largest federal food program serving low-income families in the U.S.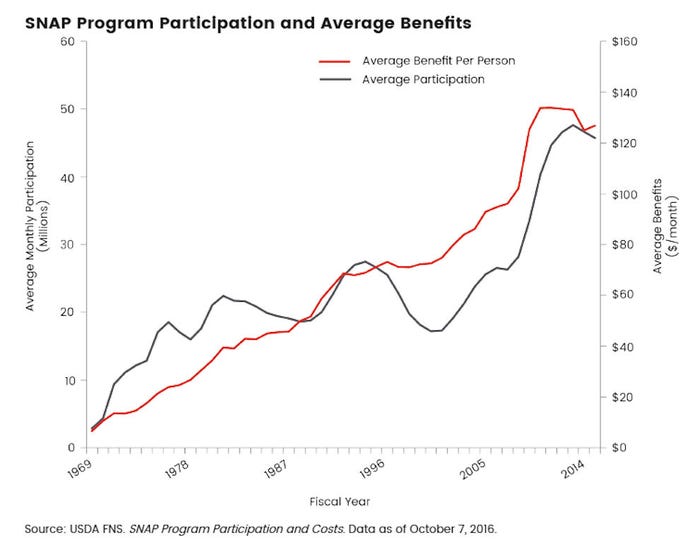 While the 16 hearing series highlighted specific ways that vulnerable populations are well served by SNAP, it also demonstrated several areas for improvement. The series also highlighted that there is genuine interest on both sides of the aisle in ensuring that SNAP is meeting the needs of the people it is designed to serve.
"Every day, more than 43 million Americans rely on SNAP to put food on the table for themselves and their families. Over the past two years, we have found that the program is working well in many areas, but there are a number of areas in need of improvement. The findings in this report will guide our efforts as we prepare to reauthorize SNAP in the 115th Congress," Conaway said. "Over the past two years, it was clear that there is sincere, bipartisan interest in ensuring that SNAP is meeting the needs of those it is intended to serve."
In his chairman's comments at the start of the report, Conaway noted, "You will find nothing in this report that suggests gutting SNAP or getting rid of a program that does so much to serve so many. … You will find areas for innovation, for adjustment, for education and training and for rethinking the best ways to serve those in need."
Contrary to the fight during the 2014 farm bill discussions, Conaway did not go so far as to say splitting the farm bill and nutrition programs is desired.
Last week, Chuck Conner, president and chief executive officer of the National Council of Farmer Cooperatives, said it is clear from stakeholder discussions that the "agriculture community as a whole has little interest in slogging through a farm bill debate without working closely with those in nutrition community."
The report points to several themes and outlines particular findings from the hearings, such as serving SNAP recipients through innovation and flexibility in program delivery, for instance. This includes the recognition that SNAP serves a wide-ranging demographic and that the program must adapt to meet the needs of each recipient.
Another theme is climbing the economic ladder through work. The report notes that underemployment and unemployment are leading causes of poverty, and promoting pathways to employment is the best way to help individuals climb the economic ladder out of poverty and into self-sufficiency. Combined with other welfare programs, SNAP recipients may face a "welfare cliff" when they are just above the income eligibility level, which can create disincentives for finding work or increasing earnings.
Agriculture Secretary Tom Vilsack has strongly defended SNAP in recent years, especially with its low fraud rate.
The report does note that fraud rates can be improved through innovative state and federal strategies and technologies. "Strategies for addressing fraud are wide-ranging and include: cross-referencing across state databases to identify duplication, monitoring transactions that are for an even dollar amount, conducting undercover investigations and using an electronic audit trail of EBT transactions to identify trafficking," the report notes.
Another theme explored in the review includes improving food access and promoting healthy food. It notes that nutrition education, working in tandem with targeted incentives, can help SNAP recipients develop healthy lifestyles and healthy eating habits.
Subscribe to Our Newsletters
Feedstuffs is the news source for animal agriculture
You May Also Like
---