Comments rolling in on RFS changes
Comments rolling in on RFS changes
Senators plan to meet with Pruitt on Oct. 17 ahead of comment period closing of Oct. 19.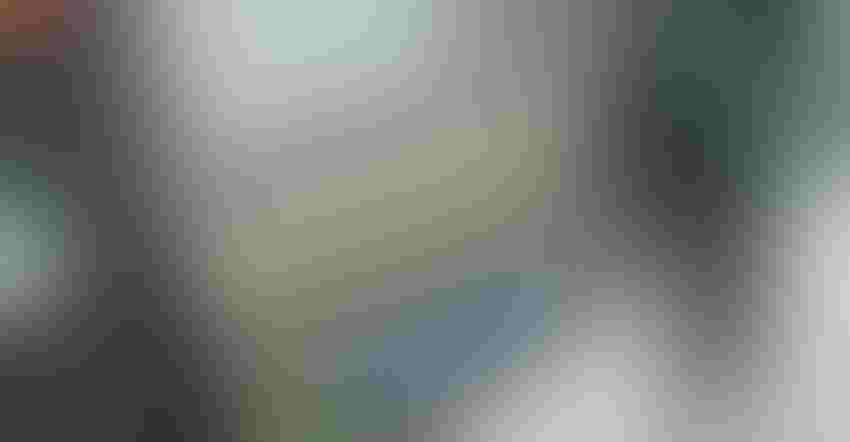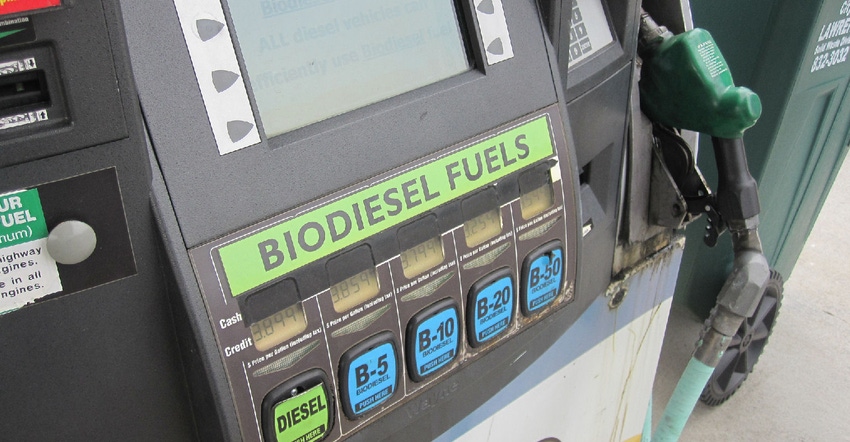 The Environmental Protection Agency's handling of the Renewable Fuel Standard (RFS) continues to draw feedback from industry and members of Congress over the direction EPA plans to take with the biofuel mandate.
Recently, EPA issued a notice of data availability (NODA) seeking comment on "potential options for reductions in the 2018 biomass-based diesel, advanced biofuel and total renewable fuel volumes and/or the 2019 biomass-based diesel volume under the (RFS) program." The agency set a relatively short, 15-day public comment period that ends Oct. 19.
Sen. Chuck Grassley (R., Iowa) said he and fellow Sens. Joni Ernst (R., Iowa) and Deb Fischer (R., Neb.) will meet with EPA Administrator Scott Pruitt on Oct. 17 regarding his agency's notice that it is considering additional cuts in the biofuel blending proposals under the RFS next year and for biomass-based diesel in 2019.
Grassley announced that he spoke to President Donald Trump about the proposal, and as a result, the meeting is scheduled with Pruitt and other senators to discuss the issue.
The American Soybean Assn. is urging other senators to request to be in on the meeting as well.
Grassley and Sen. Amy Klobuchar (D., Minn.) were joined by 36 senators in sending a letter to Pruitt urging him to implement a strong final RFS rule that reflects the congressional intent to promote future growth in biofuels.
"The 2018 proposed rule, while positive for maintaining the maximum blending target for conventional biofuel at 15 billion gal., would represent a step back when it comes to advanced biofuels, resulting in less renewable fuel being blended than in 2017," the senators wrote. "The rule unjustifiably flatlines biomass-based diesel, reduces advanced biofuels and reduces the cellulosic biofuel blending target by about 25%. The agency arrives at these lower targets by utilizing a new methodology more reliant on historical data than projected volumes. The RFS must, by law, be administered in a forward-looking manner. The final rule should address these shortfalls."
Ag Processing Inc. (AGP), a major soybean processor and refiner, opposes EPA's proposal. AGP chief executive officer Keith Spackler said AGP believes the proposal would have a negative impact on the U.S. biodiesel industry and rural communities throughout the country.
"One of the core justifications supporting the EPA proposal is a mistaken belief that the U.S. biodiesel industry lacks the production capacity to provide 2.1 billion gal. of biodiesel to market," AGP chief operating officer Cal Meyer stated. "The U.S. biodiesel industry, by EPA's own numbers, has a domestic annual capacity in excess of 4.2 billion gal. The proposed reductions are unnecessary and will cause significant economic harm. Reducing the biodiesel requirements would lower the price of soybeans, jeopardize many of the jobs associated with biodiesel production and negatively impact the domestic soybean processing and livestock industries."
American Soybean Assn. president Ron Moore, who farms in Roseville, Ill., said, "The President should direct Administrator Pruitt to withdraw the NODA and raise biodiesel volumes in the RFS. EPA's focus should remain on growing this successful program. Reducing volumes of biodiesel will harm communities across rural America who depend on the thousands of good-paying jobs supported by the industry."
National Council of Chain Restaurants executive director David French, however, said this is a food versus fuel issue. "The RFS is a flawed statute full of unintended consequences, not the least of which has been a sustained increase and extreme volatility in the cost of food inputs such as corn and soybeans, which are integral ingredients in the global food supply," French said. "The new leadership at the EPA rightly recognizes the RFS' flaws and is employing fresh eyes regarding use of the authority Congress granted the agency to modify statutory volumes as circumstances warrant."
Greenhouse standards
In related news, in comments submitted Thursday to EPA and the National Highway Transportation Safety Administration (NHTSA), the Renewable Fuels Assn. (RFA) encouraged the agencies to consider the beneficial impacts of high-octane, low-carbon fuels on fuel economy and greenhouse gas (GHG) emissions as they reconsider the previous Administration's final determination of the appropriateness of 2022-25 CAFE and GHG standards under the midterm review.
RFA's comments also underscored the fact that EPA has the authority and responsibility to regulate minimum gasoline octane ratings and urged the agencies to undertake other actions that would facilitate broad commercial adoption of high-octane, low-carbon fuels.
RFA president and CEO Bob Dinneen said throughout the entire midterm review process, RFA has urged EPA and NHTSA to recognize that the fuels Americans put in their vehicle engines have a significant impact on fuel economy and GHG emissions, "but until now, the agencies had largely ignored the impacts of fuels and focused only on the engine technologies that will be necessary to meet 2022-25 standards. The bottom line is that EPA has the statutory authority to create a regulatory framework that will pair high-octane, low-carbon fuels with high-compression ratio engines, resulting in greater fuel economy and emissions benefits. Such fuels can serve as an important tool for complying with increasingly stringent future fuel economy and tailpipe GHG standards."
Growth Energy also submitted comments in support of the use of higher ethanol blends, highlighting the tremendous environmental benefits of such blends, like a 43% reduction in GHG emissions (according to the U.S. Department of Agriculture), a significant reduction in particulate matter emissions and potential fuel efficiency gains through ethanol's high octane value.
Growth Energy has led the effort for approval of high-octane, mid-level ethanol blends, first submitting the concept of a high-octane, E30 certification fuel to EPA in 2012, when the vehicle standards were being developed. Growth Energy also provided significant comments to the agency's examination of the 2022-25 standards last year. During a Sept. 6 EPA hearing, Growth Energy vice president of regulatory affairs Chris Bliley provided testimony in support of the use of high-octane biofuel blends as a means of working toward any future CAFE and GHG vehicle standards.
Subscribe to Our Newsletters
Feedstuffs is the news source for animal agriculture
You May Also Like
---