Closing arguments made in chlorpyrifos case
Closing arguments made in chlorpyrifos case
States and environmental groups seek to overturn EPA's decision not to ban chlorpyrifos.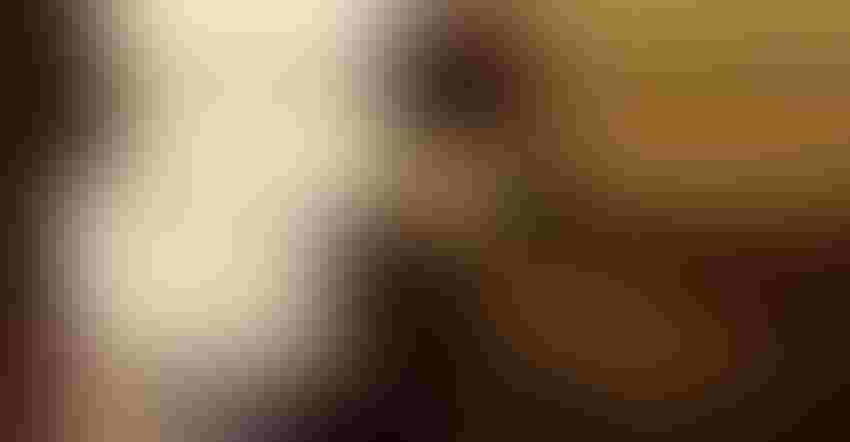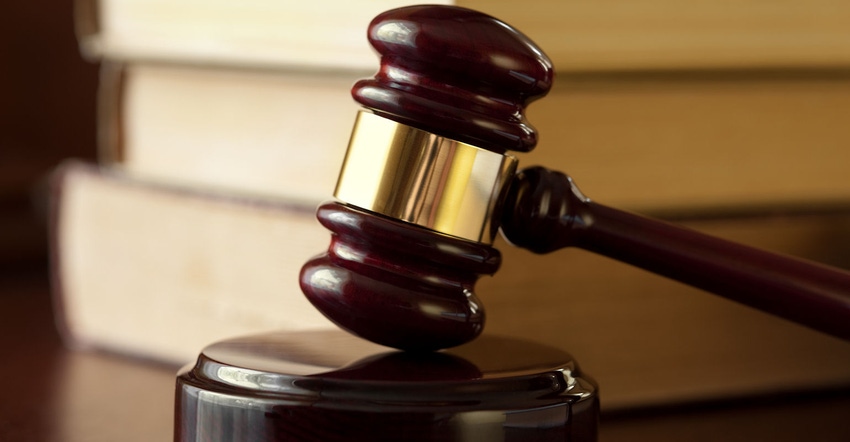 Shutterstock/iStock/Thinkstock
Final arguments challenging the Environmental Protection Agency's decision not to ban the widely used pesticide chlorpyrifos took place Monday morning in the Ninth Circuit Court of Appeals. A coalition of labor and health organizations represented by Earthjustice asked a panel of three judges to overturn former EPA Administrator Scott Pruitt's decision not to ban chlorpyrifos.
Chlorpyrifos is now applied to about 50 food crops, including, apples, oranges and strawberries, as well as cotton, sorghum, corn, soybeans and wheat. Dow AgroSciences sells about 5 million lb. of chlorpyrifos domestically each year.
An attorney from the New York Attorney General's office presented arguments on behalf of seven states that intervened in the case and are also calling for a ban on chlorpyrifos.
While a decision is not expected immediately, this is the last hearing where the health and labor groups and states will present their arguments to the court of appeals and answer the judges' questions. After the argument, the judges will issue a written ruling, which could be within weeks or months.
Last year, when making the decision to deny the ban, Pruitt said, "We need to provide regulatory certainty to the thousands of American farms that rely on chlorpyrifos while still protecting human health and the environment. By reversing the previous Administration's steps to ban one of the most widely used pesticides in the world, we are returning to using sound science in decision-making – rather than predetermined results."
EPA claimed that the science was "unresolved" because findings from EPA and the U.S. Department of Agriculture did not match up. EPA said the Federal Insecticide, Fungicide & Rodenticide Act's Scientific Advisory Panel expressed concerns regarding EPA's previous reliance on certain data it had used to support its proposal to ban the pesticide.
In refusing a ban, EPA reversed its own proposal to ban all food crop uses of chlorpyrifos.
Natural Resources Defense Council senior attorney Mae Wu stated, "This toxic pesticide has no place in our fields or on the fruits and vegetables we feed our families. We look forward to continuing to make this case in court and will not stop fighting to keep our kids safe from polluters and their friends in power."
As for the safety of the insecticide chlorpyrifos, maker Dow supports EPA's decision to deny the petition to revoke U.S. food tolerances and cancel the registration of chlorpyrifos. "Dow AgroSciences remains confident that authorized uses of chlorpyrifos products offer wide margins of protection for human health and safety. This is the right decision for farmers who, in about 100 countries, rely on the effectiveness of chlorpyrifos to protect more than 50 crops. Dow will continue to cooperate with EPA under the established regulatory process in its scientific review of this vital crop protection solution," the company said in a statement.
Meanwhile, Hawaii's Legislature recently passed a bill banning the use of pesticides containing chlorpyrifos and prohibiting restricted-use pesticide application near schools. The legislation would prohibit the use of chlorpyrifos beginning Jan. 1, 2019, but would allow temporary extensions to be granted through 2022. Hawaii's Department of Agriculture will also be required to produce a summary of pesticide use by county. Hawaii Gov. David Ige signed the bill.
Jay Vroom, president and chief executive officer of CropLife America, said, "The U.S. Environmental Protection Agency Office of Pesticide Programs (OPP) and the Hawaii Department of Agriculture (HDOA) regulate and register all pesticides used in the state after years of diligent and thorough testing. It is crucial to remember that pesticide registration decisions made by OPP and HDOA are based on extensive scientific data to establish that these products are safe to human health and the environment when used properly. A total ban of any product that ignores this scientific, risk-based regulation is informed not by science but by politics and has the potential to lead to confusion in the marketplace, leaving farmers and other pesticide users without the tools they need to protect agriculture, landscapes, structures and public health."
Subscribe to Our Newsletters
Feedstuffs is the news source for animal agriculture
You May Also Like
---