Climate change emerges as major 2020 election platform
Climate change emerges as major 2020 election platform
Each campaign offers stark difference on role government will play in advancing agenda to mitigate climate change.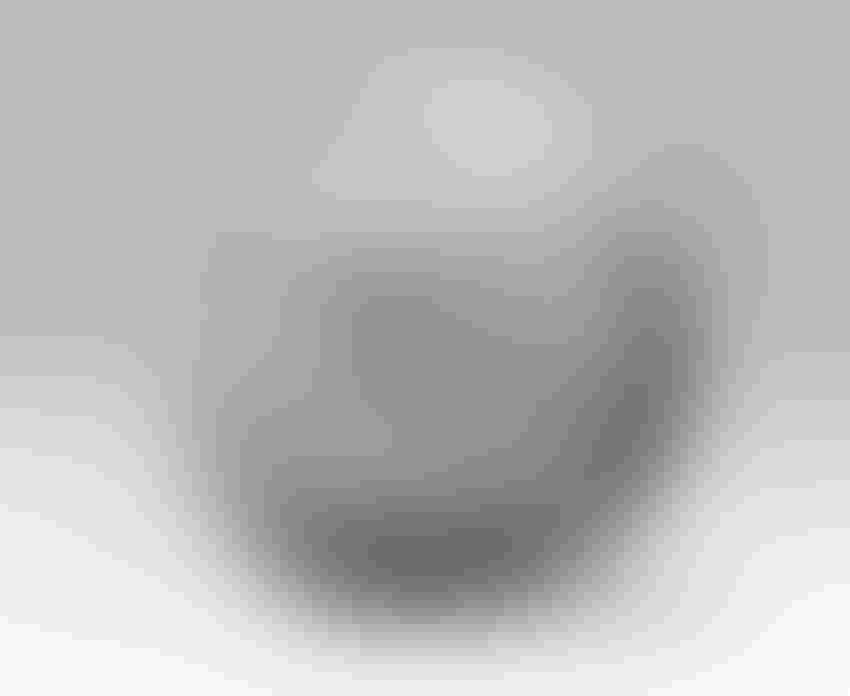 FARMER-FRIENDLY CLIMATE BILL: Senate passes by a 92-8 vote the Growing Climate Solutions Act to help solve entry barriers for farmers who want to participate in carbon markets.
MacXever/iStock/Thinkstock
Ahead of the 2016 presidential election, I predicted that the regulatory approach of a Donald Trump Administration would be remarkably different from a Hillary Clinton Administration. Fast-forward to today, and the efforts Trump has made to roll back regulations have undeniably been in stark contrast to the path the Obama Administration took.
In the upcoming election, I think there also will be a vast difference in how each candidate will use government intervention to move the needle on climate change. Make no mistake: Democratic nominee Joe Biden is gearing up for a big focus on climate change if he's elected president.
"Donald Trump's climate denial may not have caused the record fires, record floods and record hurricanes, but if he gets a second term, these hellish events will become more common, more devastating and more deadly," Biden said in a speech Sept. 14.
"When Donald Trump thinks about renewable energy, he sees windmills somehow causing cancer. I see American manufacturing — and American workers — racing to lead the global market. I also see farmers making American agriculture first in the world to achieve net-zero emissions — and gaining new sources of income in the process," Biden said.
Biden's running mate, Sen. Kamala Harris (D., Cal.), has been a major proponent of proposals to address climate change. Before Harris was officially selected as the vice presidential nominee, she most recently worked with Rep. Alexandria Ocasio-Cortez (D., N.Y.) on the Green New Deal, which calls for investing trillions of dollars in public and private funding to mobilize efforts to limit the effects of the changing climate.
In the vice presidential debate on Oct. 7, Vice President Mike Pence was quick to point out that Harris was actually the first senator to sign onto the Green New Deal. He criticized Harris and Biden for using hurricanes and wildfires to "try and sell the goods of a Green New Deal."
In an exchange on Sept. 14, Trump clashed with California's Democrat Gov. Gavin Newsom and his cabinet on the impact of climate change on wildfires.
Wade Crowfoot, California's natural resources secretary, said, "I think we want to work with you to really recognize the changing climate and what it means to our forests and actually work together with that science. That science is going to be key, because if we ignore that science and put our head in the sand and think it's all about vegetation management, we're not going to succeed together protecting Californians."
In a back-and-forth exchange, Trump claimed that it would start to get cooler, to which Crowfoot replied, "I wish science agreed with you." Trump then said, "Well, I don't think science knows, actually."
Harris relayed a similar replay of that during the debate, saying: "We have seen a pattern with this Administration, which is they don't believe in science. Donald Trump, when asked about the wildfires in California, and the question was, the science is telling us this … You know what Donald Trump said? 'Science doesn't know.'"
An understanding of the science could be the deciding point in the government's future response to climate change.
Pence did acknowledge in his comments during the debate that the "climate is changing" and also expressed confidence that "we'll follow the science." Meanwhile, Harris called the changing climate a "existential threat to us as human beings."
"Joe is about saying we're going to invest that in renewable energy, which is going to be about the creation of millions of jobs. We will achieve net zero emissions by 2050, carbon neutral by 2035," Harris said confidently.
During an agricultural policy discussion earlier in September, House Agriculture Committee chair Collin Peterson (D., Minn.), who has always been known for his frankness and also his ability to look out for farmers, was asked what he expects the next Congress to do on climate change and how it will affect farmers. "I can't see any way anything is going to happen in agriculture if there aren't some resources. Don't come in and put a big burden on farmers when we don't even know what it is that will fi x it," Peterson said.
"We've got some ideas that may or may not be true," Peterson said on how to mitigate the weather extremes. "I'm not sure I've heard anyone who has a solution that's going to fi x this in a way that's going to be beneficial in the short term. We all have consensus to move us in the right direction long term; then, we have to figure out how we handle the short term."
Discussions of farmers participating in ecosystem markets sound good, but so did the former promise of cellulosic ethanol, and that hasn't changed over the last 15 years. Peterson said he's "not a climate denier" but is a climate skeptic in terms of the solutions.
He said the agricultural community so far has not been fully engaged in the recent discussion on mitigating the impact of climate change.
"I got burned on cap and trade, and I'm not going to make that mistake again," he recalled of getting the agriculture industry's list of 49 wants during the House's 2009 attempt to advance climate legislation.
In the response on how a Biden-Harris Administration would partner with farmers to address the changing climate, the campaign responded, "A key pillar of my plan for rural America is partnering with farmers and ranchers so that better agriculture practices and deployment of digesters generate new sources of revenues." 
So, even with many Democrats looking to advance climate legislation and with bipartisan support in the Senate, the Trump Administration still is not convinced. When the Trump campaign was asked how it plans to partner with farmers to address the changing climate, the response was: "A Biden Administration will be controlled by environmental activists that would be working from day one to implement the Green New Deal, which would have devastating impacts on farmers and ranchers."
The campaign statement added, "President Trump believes that American farmers are the most sustainable in the world, and we should be thanking them rather than thinking of new ways to regulate them. Any new sustainability or climate requirements must be science based and not result in tighter profit margins for farmers."
Subscribe to Our Newsletters
Feedstuffs is the news source for animal agriculture
You May Also Like
---