Clean energy offers rural economic growth opportunities
Clean energy offers rural economic growth opportunities
Report details how clean energy jobs can drive sustained economic growth in rural America.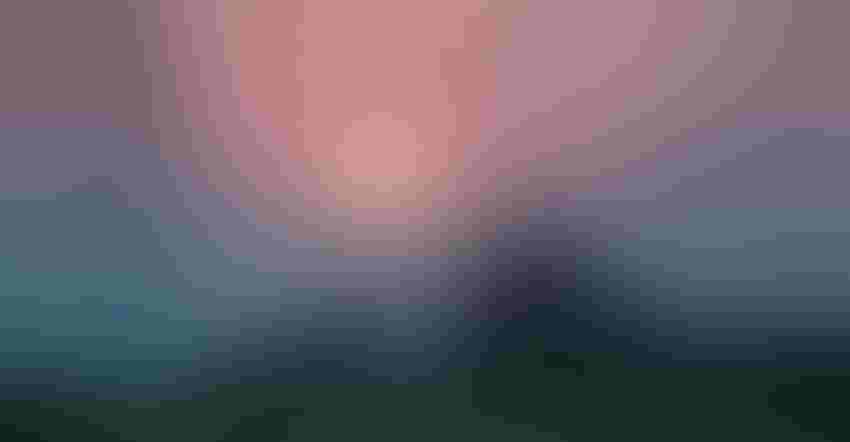 Wind turbines on the Bishop Hill wind farm operate among the corn and soybean fields near Bishop Hill, Ill., Sept. 14, 2017.
USDA Photo by Preston Keres
In recent years, clean energy has been shown to be one of the biggest sources of new income in rural America, and it is projected to continue to be a thriving source of growth, according to a new report from New Energy America.
The "Fifty State Clean Energy Jobs Report" details the growing clean energy economy and potential for future growth. The report contains a detailed analysis of clean energy jobs in each of the 50 states and shows that clean energy jobs outpace fossil energy jobs in 41 states. 
"Too often, the debate in Washington (D.C.) misses the fact that what is good for clean energy is good for rural America. We will no longer let politicians off the hook," New Energy America executive director Mike Carr said. "New Energy America will make sure that rural America knows that clean energy policies are creating jobs in their communities."
Between 2000 and 2010, rural America lost more than a quarter of its traditional manufacturing jobs while seeing a dramatic increase in energy production jobs. The abundance of land allowed for a doubling in wind, ethanol and natural gas production, the report stated.
Wind and solar energy and ethanol jobs are continuing to grow rapidly in rural areas, and employment in the clean energy industry far exceeds that of the oil, gas and coal industries nationwide. National gas contributed the most economic impact during the previous decade, although employment peaked in 2014, and the sector saw a 26% drop in jobs by 2016. Solar and wind energy jobs are growing 12 times faster than the rest of the economy as jobs have grown by 24% for solar and by 32% for wind energy.
"With continued technology progress and the right policies in place, clean energy jobs can drive sustained economic growth, with rural America at the center of this middle- class industrial renaissance," the report said.
Wind farms currently generate $222 million of revenue annually for rural landowners. One U.S. Department of Energy report projected that this amount could triple by 2030 to $650 million per year for rural landowners without significantly impeding the amount of land used for other activities, such as farming.
In 2015, the biofuel industry contributed nearly $44 billion in gross domestic product, with most of that economic activity in rural communities. Meeting the legislative goal for renewable fuels would trip the number of jobs to 225,000 direct jobs by 2020, the report added.
The solar industry is also experiencing growth. In 2016 alone, 14.6 gigawatts of solar power was installed in the U.S., and it is projected that more than 100 gigawatts will be installed by 2021. About 70% of these installations were utility scale, and the vast majority were built in rural locations. "The projects will continue to drive middle-class job growth throughout the Midwest and Southeast, where other industries have seen stagnant growth or retraction," according to the report.
The report stated that there is a "tremendous amount of untapped economic potential for rural areas in wind, solar and renewable fuels," where innovation in the clean energy industry is powering economic growth and job creation in rural America.
"Continued progress will depend on continued attention from policy-makers to accelerate the transition to a clean energy economy. If the right policies and investments are made, then rapid economic growth will occur in the regions of America that need it most," the report concluded.
 Read the full report here. 
Subscribe to Our Newsletters
Feedstuffs is the news source for animal agriculture
You May Also Like
---