China's ag retaliatory tariffs become reality
China's ag retaliatory tariffs become reality
Pork, wine, fruit and ethanol top most crucial products included in first round of China's retaliatory tariffs.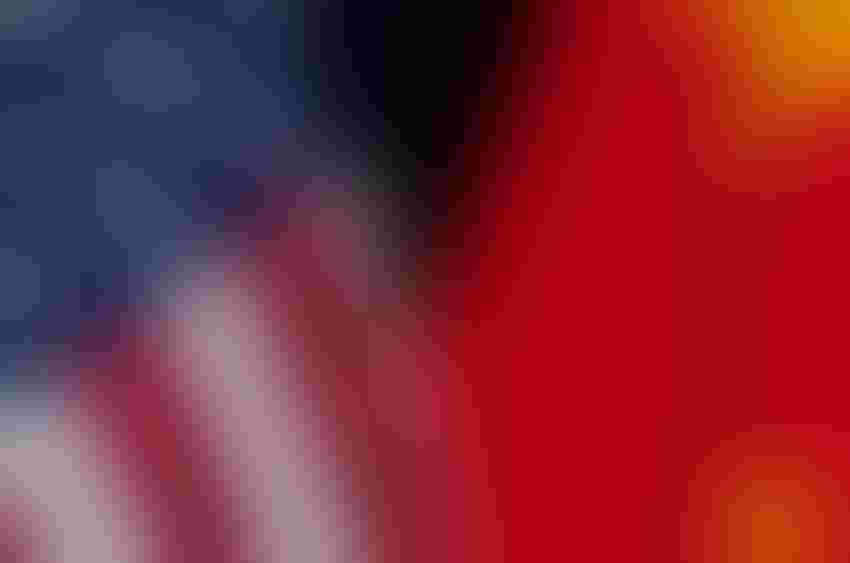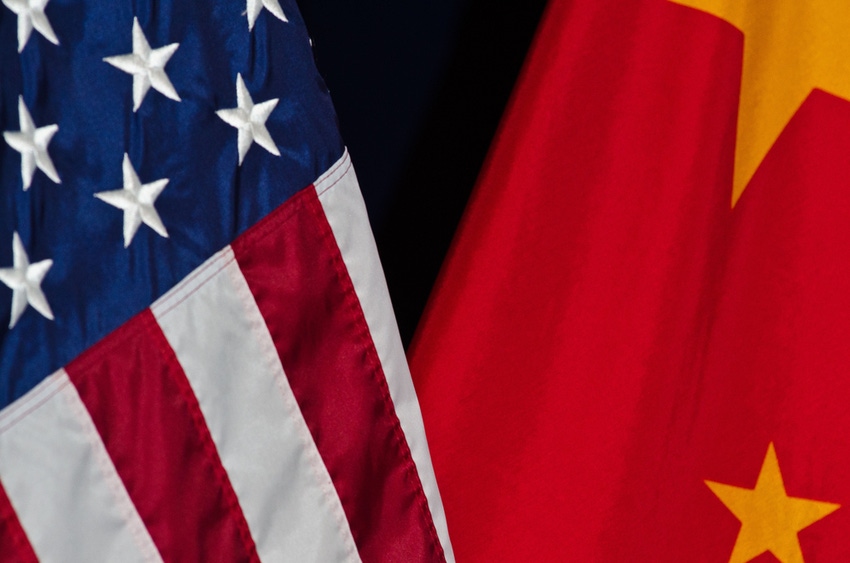 The Chinese government imposed tariffs this week -- some as high as 25% -- on American products, including pork, ethanol, wine and fruit. The move was in retaliation for tariffs that President Donald Trump put in place March 8 on steel and aluminum imports into the U.S. from China and other countries.
"China's threats of retaliation in response to President Trump's tariffs are no longer hypothetical. Today, they became a reality, instantaneously hurting farmers and rural families across America whose very livelihoods have been imperiled," according to Casey Guernsey, former member of the Missouri state House who leads the Retaliation Hurts Rural Families initiative for Americans for Farmers & Families (AFF).
Max Baucus, former ambassador to China, said the new tariffs are a drag on U.S. farmers' ability to make ends meet. Baucus currently serves as the co-chair of Farmers for Free Trade and said the retaliatory tariffs are a tax on American farmers brought about by protectionist trade policies.
"American farmers appear to be the first casualties of an escalating trade war. With farm incomes already declining, farmers rely on export markets to stay above water," Baucus said.
He added that this could be the calm before the storm. "While $3 billion in retaliatory tariffs is a major hit, the retaliation expected on agriculture from the (Section) 301 trade action could be broader and deeper. Now is the time to de-escalate both the trade rhetoric and actions that have brought us to a point where American farmers are being targeted," Baucus said.
Pork hit hardest
The pork industry will see the largest tariffs as China's government decided to impose an additional duty on imports of U.S. pork and pork variety meat.
U.S. Meat Export Federation president and chief executive officer Dan Holstrom said, "The United States is a reliable supplier of pork products to China, and this decision will have an immediate impact on U.S. producers and exporters as well as our customers in China. We are hopeful that the additional duties can be rescinded quickly so that U.S. pork can again compete on a level playing field with pork from other exporting countries."
USMEF reported that China is a leading destination for U.S. pork -- and especially for pork variety meat. In 2017, U.S. exported 495,637 metric tons (mt) of pork and pork variety meat to China/Hong Kong, valued at $1.08 billion – the second-largest international market by volume and third largest by value. For pork variety meat exports only, this was the largest destination in both volume (321,116 mt) and value ($741.8 million), accounting for 63% of U.S. export value. Variety meat exports make a critical contribution to industry profitability, and last year, these exports to China/Hong Kong alone equated to more than $6.00 per U.S. hog slaughtered.
Purdue University agricultural economist Chris Hurt said the 2018 outlook for pork producers was for modest profitability, but now it has shifted to losses. "Chinese tariffs on U.S. pork, along with rising costs, have shifted the outlook for 2018 to losses expected to be about $12.50 per head," Hurt said in his weekly outlook published April 2.
Hurt explained that the 25% tariff will make U.S. pork higher priced in China, making pork from the European Union and Canada cheaper than pork of U.S. origin. "We can anticipate losing most of the export business with China," he said.
The market losses in China will allow for gains elsewhere, Hurt projected.
"U.S. pork prices will drop due to the Chinese tariff, and these lower U.S. prices will help sell some added pork domestically," Hurt said. "In addition, the increase in EU and Canadian export volume to China means they will export less to some countries, and the U.S. will pick up some of that export business. The point is that, even if we lost all of the Chinese business, there will be some compensating increases in the volume sold domestically and to some alternative export destinations."
Ethanol impact
China added a 15% tariff on U.S. ethanol imports. This is in addition to an already-imposed duty of 30%, making the total tariff 45% on U.S. ethanol. 
China was the third-largest market for U.S. ethanol exports in 2016, accounting for almost 20% of total exports. However, once the country imposed its first import tariff on U.S. ethanol, shipments to China nearly disappeared. In recent months, U.S. ethanol shipments to China resumed as the cost competitiveness of ethanol produced in the U.S. overwhelmed China's protectionist policy.
Renewable Fuels Assn. president and CEO Bob Dinneen said the new additional tariff will likely preclude sales to the country once again.
"This one-two protectionist punch will ultimately harm Chinese consumers who are being denied access to the lowest-cost, highest-octane and cleanest fuel on the planet, but it will also hurt farmers in the U.S. who have worked to build value-added markets for their commodities here and abroad," Dinneen said.
Subscribe to Our Newsletters
Feedstuffs is the news source for animal agriculture
You May Also Like
---