Can Trump save his ethanol support?
Can Trump save his ethanol support?
Industry awaits anticipated "giant package" to solve latest conundrum on biofuel waivers.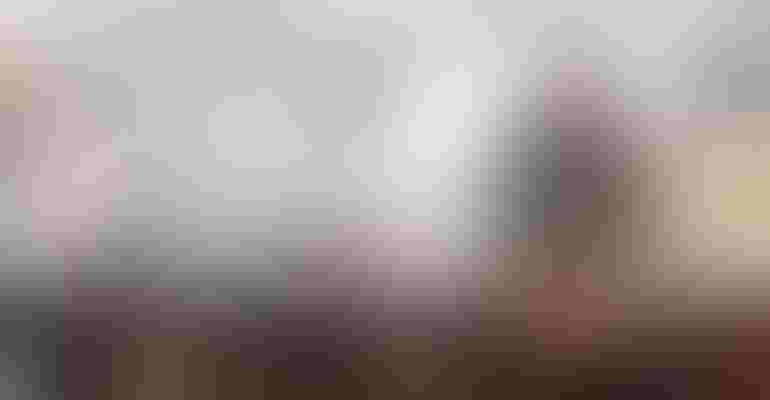 President Donald J. Trump addresses his remarks Tuesday, June 11, 2019, on his visit to the Southwest Iowa Renewable Energy facility in Council Bluffs, Iowa.
Official White House Photo by Shealah Craighead
Last week, President Donald Trump announced that he would release "a giant package" of ethanol initiatives to boost ethanol demand damaged by recent small refinery exemption waivers. Although news was expected this week, it appears that Hurricane Dorian is delaying any formal announcement, and no details have been offered to settle the ongoing duress in the countryside.
The Farmers are going to be so happy when they see what we are doing for Ethanol, not even including the E-15, year around, which is already done. It will be a giant package, get ready! At the same time I was able to save the small refineries from certain closing. Great for all!

— Donald J. Trump (@realDonaldTrump) August 29, 2019
On Wednesday, Minnesota Gov. Tim Walz and South Dakota Gov. Kristi Noem sent a letter to Trump recommending actions the President might include in his plan to mitigate the effects of the small refinery waivers. Walz and Noem are the chair and vice chair of the Governors' Biofuels Coalition.
"Since 2016, your Administration has issued 85 exemptions, representing a loss of over 4.3 billion gal. of ethanol. We are hearing from farmers and renewable fuel producers that the waivers are the reason an increasing number of renewable fuel plants are closing or idling production," the governors wrote.
There's still time for the President to make things right, they suggested, with the first recommendation being to have the Environmental Protection Agency add the lost gallons to the pending 2020 renewable volume obligations (RVO) proposed rule. Many biofuel groups offered this as part of their suggested changes to the proposed RVO levels when comments closed the previous week.
Walz and Noem also suggested that the Administration could initiate another Biofuels Infrastructure Partnership program through the U.S. Department of Agriculture so states and private partners can match more federal funds and improve consumer access to renewable fuels.
In addition to addressing these issues, there are several other steps they suggested Trump could take to help expand the market for ethanol — "for example, increasing the minimum octane standard in gasoline to create an immediate market for more ethanol and eliminate the need to import octane. You could also direct EPA to enforce the Clean Air Act requirement to replace the aromatic toxics in gasoline, which would allow refiners to use ethanol — a less expensive source of octane," the letter stated.
This week, the Trump Administration was able to get Brazil to increase its allowed levels of ethanol imports, but the biofuel industry criticized the action for still not going far enough.
In June, Trump was at the Southwest Iowa Renewable Energy (SIRE) plant in Council Bluffs, Iowa, to tout the many benefits of ethanol and farmers and made another promise to continue to support the industry.
"As a candidate for President, I pledged to support our ethanol industry and to fight for the American farmer like no President has ever fought before," Trump said in his speech on June 11.
Still, many editorials are now lining newspapers across the U.S. from farmers who are feeling betrayed.
Farmer Andy Jobman wrote a letter to the editor in the Kearney Hub stating that he listened to the President's profound support for American farmers and ethanol just a few months ago at the Council Bluffs rally and found Trump's decision to approve 31 small refinery exemptions as "outrageous." Jobman described himself "as a patriot with dwindling patience and faith in the President."
The Des Moines Register offered a firsthand account from Sidney, Iowa, farmer Darrel McAlexander of how McAlexander was one of those lucky enough to speak to Trump in person during the visit to SIRE in June, as he allowed Trump to push the button that unloaded his corn at the plant that day. McAlexander added that when Trump said he would look into the waivers, he felt confident that Trump would put an immediate stop to them.
"What made this round of refinery exemptions even worse was the news that Trump himself had greenlighted them. I felt betrayed, and I know other farmers do too," McAlexander wrote. The result has been weakened demand for corn and ethanol.
Finding the balance between ethanol and oil supporters has seemed problematic for the Trump Administration. Even President George W. Bush, who hailed from oil-rich Texas, signed into law the initial and stepped-up versions of the Renewable Fuel Standard (RFS) in 2005 and 2007. Reports indicate that Trump has been hands on in the discussion between the two sides, but the sides appear to have dug their heels in deeper.
The oil and gas industry has been especially vocal in opposing an awaited proposal from the White House that aims to bolster ethanol production.
"You have indicated that you would like to find win-win solutions," industry groups wrote in a letter to Trump but argued that no win for farmers would offer a win for the oil industry.
In writing for the American Petroleum Industry (API) blog, Mark Green said the White House is expected to increase required 2020 conventional ethanol volumes by 500 million gal. and 2021 biodiesel volumes by 250 million gal. He said if the RFS allows for these levels, consumers could be at risk of vehicle repairs and damage if additional E15 is used in cars.
However, the Renewable Fuels Assn. (RFA) countered that in 2011, EPA legally approved the use of E15 in all cars built in 2001 or later, which means that 92% of all registered cars and trucks on the road today can use E15.
API also countered that the "RFS is a burden on all refiners, regardless of size, so reallocating the ethanol obligations of the small refiners to others isn't fair. Non-exempt refineries that are complying with the RFS shouldn't have their ethanol obligation increased. Rather, the exempted volumes should be subtracted from the RFS's overall requirements. Simply shifting those volumes to non-exempt refiners puts additional pressure on the ethanol blend wall and, again, poses more risk for consumers," Green wrote.
Trump has an undeniable sweet spot for farmers and the ethanol industry. However, he's got to figure out if he can stop the bleeding that continues to occur in the countryside from EPA's actions related to ethanol and corn demand.
Subscribe to Our Newsletters
Feedstuffs is the news source for animal agriculture
You May Also Like
---