Campylobacter, salmonella led bacterial foodborne illnesses in 2016
Campylobacter, salmonella led bacterial foodborne illnesses in 2016
Salmonella infections decreased 18% compared to 2013-15 average.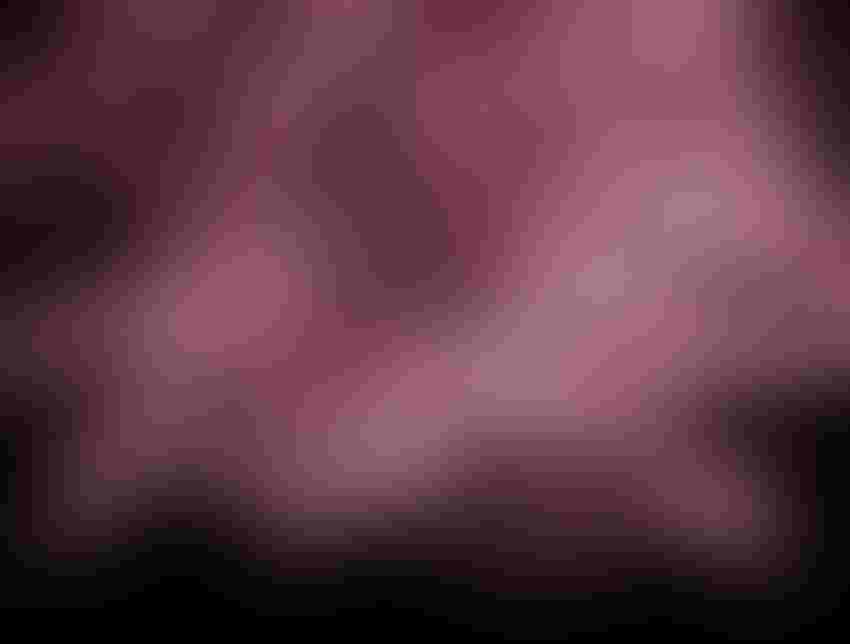 Campylobacter and salmonella caused the most reported bacterial foodborne illnesses in 2016, according to preliminary data published April 20 in the Centers for Disease Control & Prevention's "Morbidity & Mortality Weekly Report."
CDC's "Foodborne Diseases Active Surveillance Network" (FoodNet) report provides the most up-to-date information about foodborne illnesses in the U.S. FoodNet collects data on 15% of the U.S. population.
FoodNet sites alone reported 24,029 foodborne infections, 5,512 hospitalizations and 98 deaths in 2016. The numbers of reported illnesses by germ are: campylobacter (8,547), salmonella (8,172), shigella (2,913), Shiga toxin-producing Escherichia coli (1,845), cryptosporidium (1,816), yersinia (302), vibrio (252), listeria (127) and cyclospora (55).
This is the first time the report also included in the total number of infections those foodborne bacterial infections diagnosed only by rapid diagnostic tests in FoodNet sites. Previously, the report counted foodborne bacterial infections confirmed only by traditional culture-based methods in the total numbers.
Salmonella typhimurium infections, often linked to beef and poultry, decreased 18% in 2016 compared with the average for 2013-15.
"The continuing decreases in S. typhimurium may be due to regulatory action to reduce salmonella contamination in poultry and vaccination of chicken flocks by producers," CDC said.
Reported yersinia, cryptosporidium and Shiga toxin-producing E. coli infections increased. These increases are likely due to newly available rapid tests that make infections easier to diagnose, rather than to a true increase in illness.
"This report provides important information about which foodborne germs are making people sick in the United States," said Dr. Robert Tauxe, director of the CDC Division of Foodborne, Waterborne & Environmental Diseases. "It also points out changes in the ways clinicians are testing for foodborne illness and gaps in information as a result."
Rapid tests speed treatment but miss important information
The new data reflect the increasing popularity of rapid tests known as culture-independent diagnostic tests (CIDTs). CDC said while the faster tests can have immediate benefits for treatment, they do not collect the information needed to determine if an infection is antibiotic resistant or if it is linked to an outbreak.
Positive results on rapid tests can be followed up by culture-based tests to get detailed data, but they often are not, according to the report.
"We need foodborne illness trend data to monitor progress toward making our food supply safer," Tauxe said. "It's important that laboratories continue to do follow-up cultures on CIDT-positive patients so public health officials can get the information needed to protect people from foodborne illness."
According to the report, foodborne illness remains a substantial public health concern in the U.S.
"Previous analyses have indicated that the number of infections far exceeds those diagnosed; CIDTs might be making those infections more visible. However, the shift to CIDTs poses challenges to monitoring foodborne illness trends because changes in the number of new infections could reflect changes in testing practices rather than a true increase in infections," CDC said. "For this reason, comparisons of the 2016 data with data from previous years may not accurately reflect trends."
Estimated infections this year and in years past are accurate but cannot be directly compared because the total now includes results from diagnostic tests, the agency explained, adding, "FoodNet is developing new tools that will allow it to continue to track the needed progress toward reducing foodborne illness."
Improving food safety
FoodNet provides the information needed for effective food safety policies and prevention efforts. CDC works closely with other federal, state and local partners and with the food industry to improve food safety in the U.S.
"We are making progress in detecting and responding more quickly to foodborne illness, but our priority remains preventing illnesses from happening in the first place," said Dr. Susan Mayne, director of the Food & Drug Administration's Center for Food Safety & Applied Nutrition. "The final rules we are implementing under the FDA Food Safety Modernization Act focus on prevention, and we will continue to work closely with other government agencies at the local, state and federal levels, as well as our tribal and territorial partners, to support industry compliance with the new requirements."
In 2016, the U.S. Department of Agriculture's Food Safety & Inspection Service (FSIS) finalized new performance standards for reducing harmful bacteria in chicken parts and ground poultry. FSIS expects these actions to prevent as many as 50,000 illnesses each year caused by salmonella and campylobacter in chicken and turkey products.
"Our new performance standard for chicken parts is a perfect example of the type of proactive, prevention-based food policies that we're focused on at FSIS — policies that are based on science, that are supported by strong data and that will truly improve public health," FSIS administrator Al Almanza said.
Subscribe to Our Newsletters
Feedstuffs is the news source for animal agriculture
You May Also Like
---